Clearly Mel B.'s hubby was enjoying the boney model view. Also hitting up the shows yesterday was Kanye, Jay, J.Lo, and Serena Williams: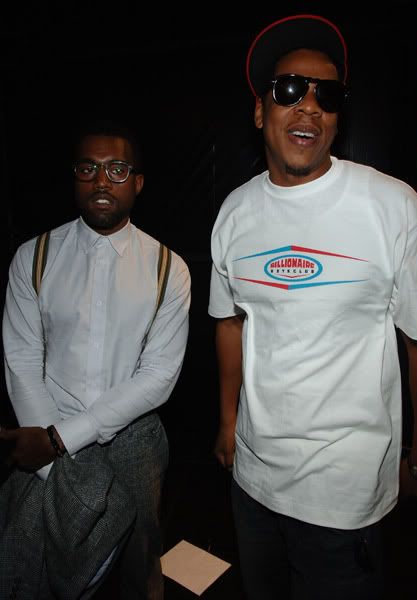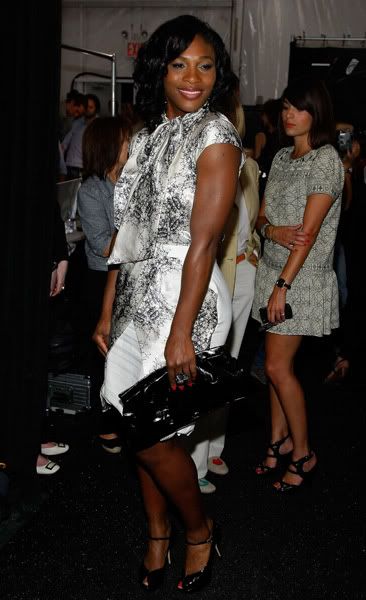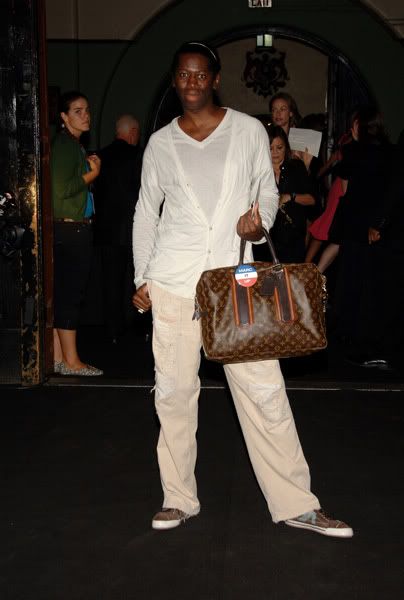 For the love of God Ms. Jay... Lots more pics when you read the rest...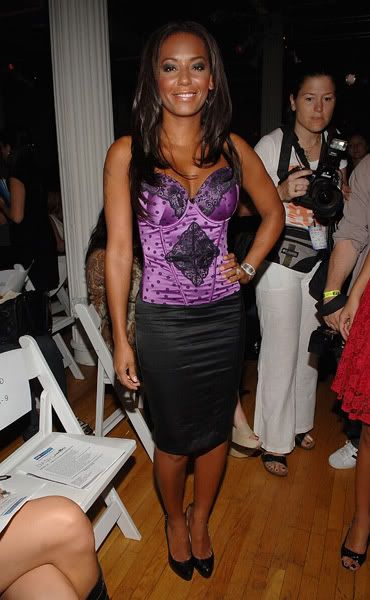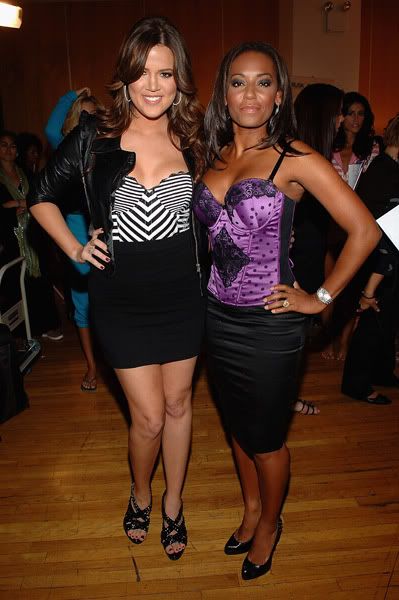 Cute look for Melly too. Here's a few more pics from the Calvin Klein party this week: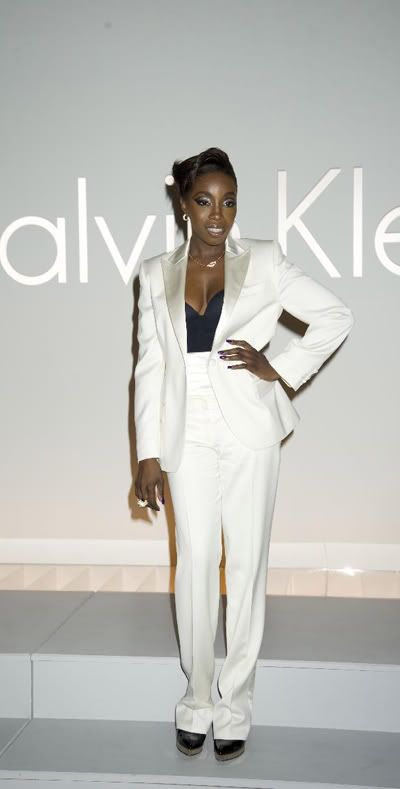 Estelle rocked a hot white tux look and black bustier.
Really...a shiny pleathery suit Djimon?  I guess.  KiKi looks fab though.
Joy just loves that au-natural look I see. And over at the Luca Luca show:
Kickin' it with Ivana Trump huh Serena?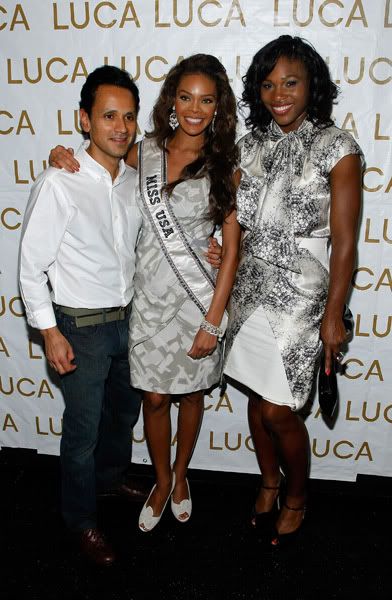 Miss USA Crystle Stewart was there too.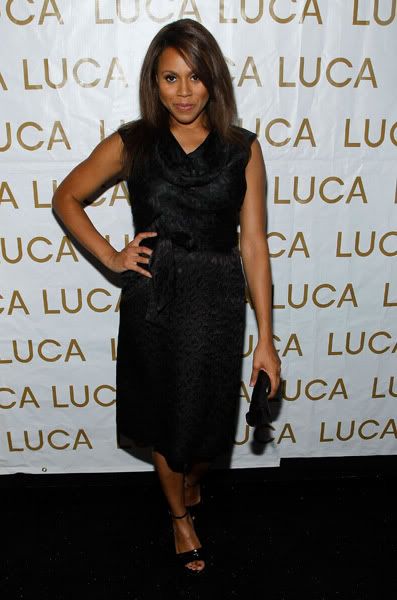 And where have you been Deborah Cox?  I did hear she's been on Broadway though... Over at some other shows: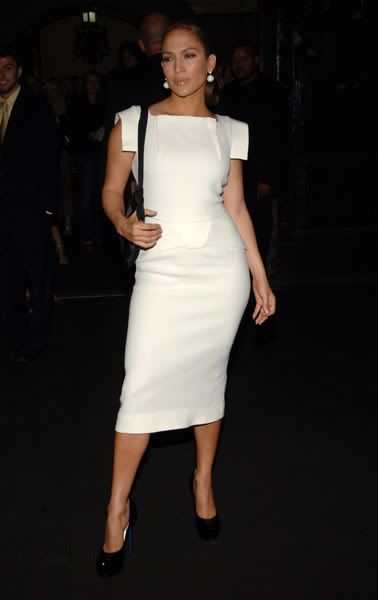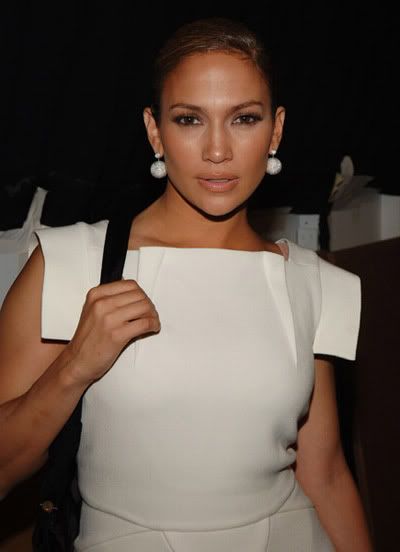 Jenny looked stunning as usual.
Sigh. Jay and Kanye were at the Marc Jacobs show: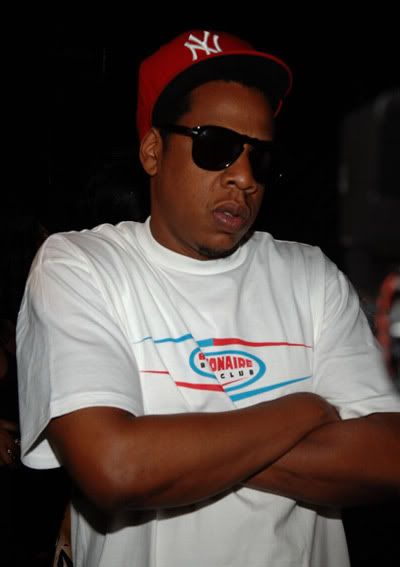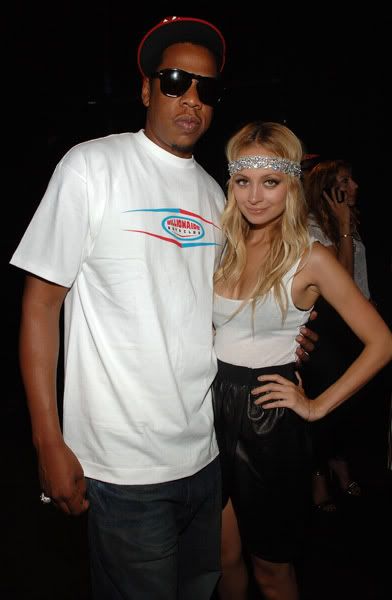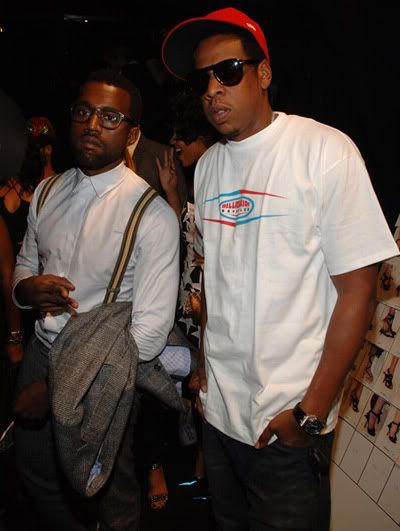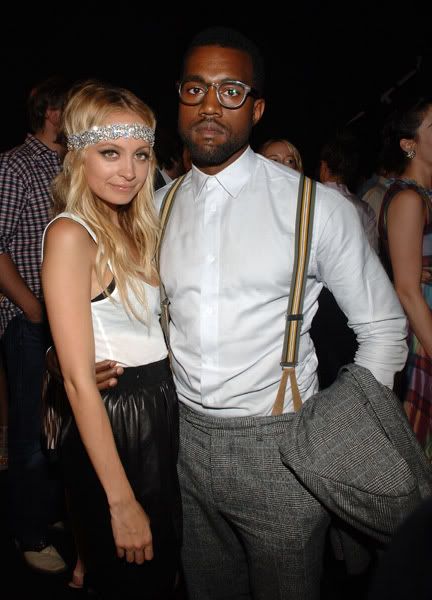 Can his ish breathe?  Just asking...
And kicked it with Nicole Richie and Marc Jacobs himself. Brandy and Zoe S. were spotted at some other shows like Monique Llulihier: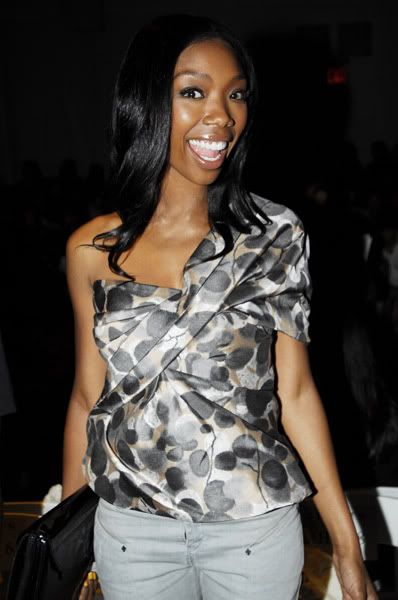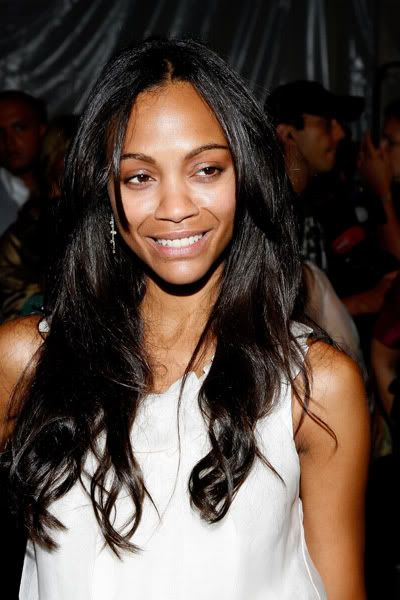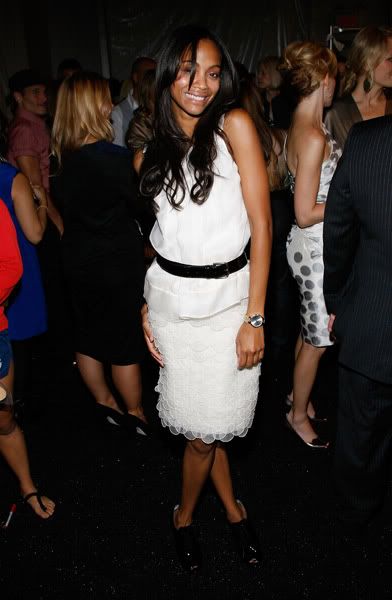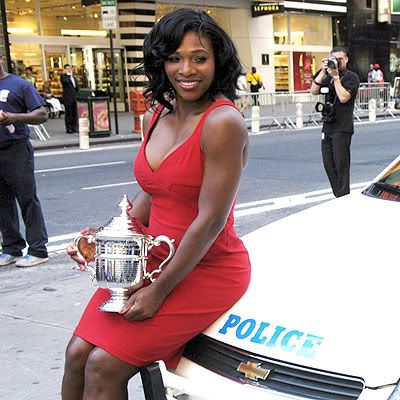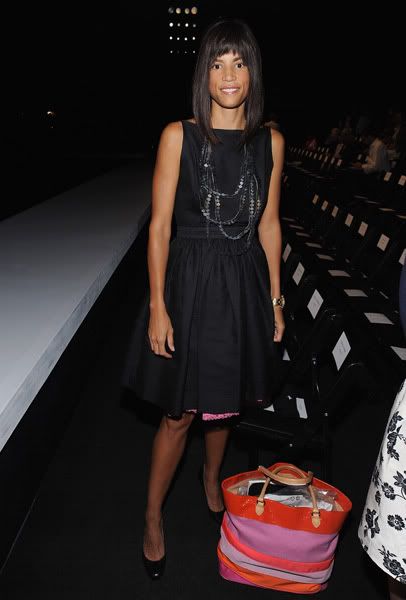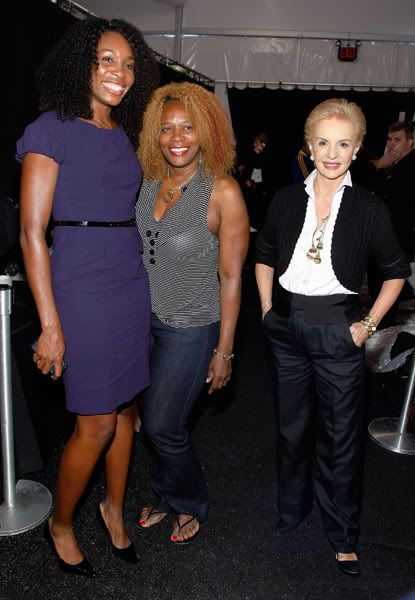 Her sis Venus was spotted at a show with Mama Oracene. And Serena was spotted posing on the top of a police car in he NYC with her Winner's Cup from the US Open.  Nice.