Snaps for the kid.
I get tons of requests to feature non-celeb folks on YBF.  And because I'm not in the mood to get sued by Joe Schmoe, I usually decide against it.  But this time around it's different.  YBF has teamed up with McDonald's for the McDonald's Show Your Style Competiton in the places where black folks love to pop tags and show off their threads: HBCUs.  Last Friday McDonald's reps were on the campuses of Clark-Atlanta, Spelman, Morehouse (the AUC) and Howard University to pass out thousands of pamphlets full of fashion tips straight from me and YBF and golden tickets for free Southern Style Chicken Sandwiches.  And now, we're deciding which campus rocked the hottest looks while kicking it on the yard: Here's some of the looks I pulled from the pool of pics from Howard University in DC.  ANTM chick
Keenyah
was on the campus to kick it with the fabulous students and talk fashion: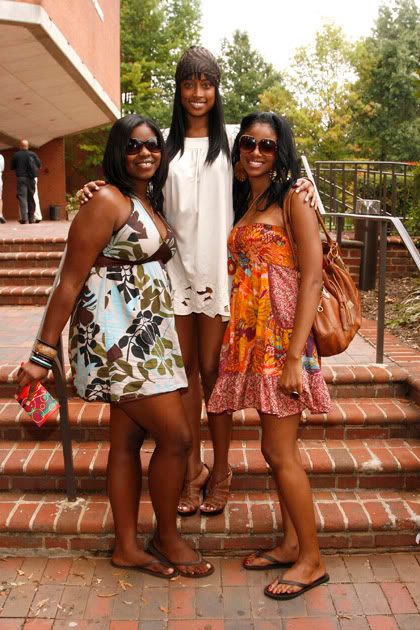 Cute laid back sundresses are always nice for a busy day of classes in the hot ass sun.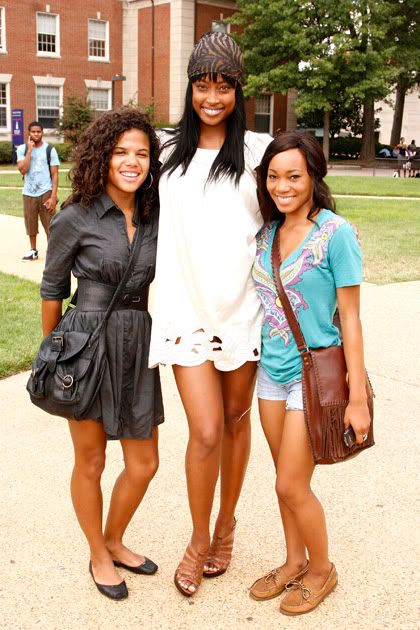 And the students weren't scared to add in their own flairs: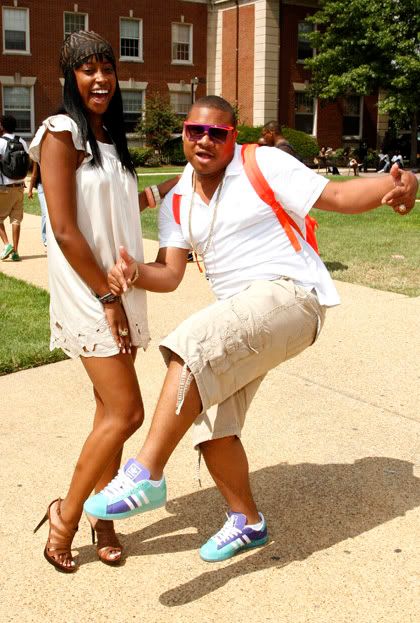 See fellas.  You can do a white tee outfit without looking like you just rolled out of bed. And it's North vs. South as the AUC competes against the Howard University DC campus and Alesha Renee: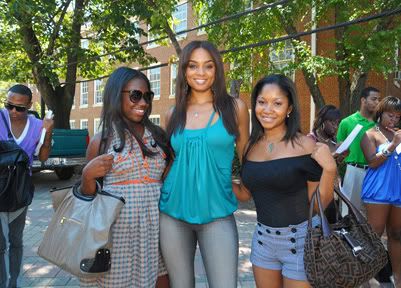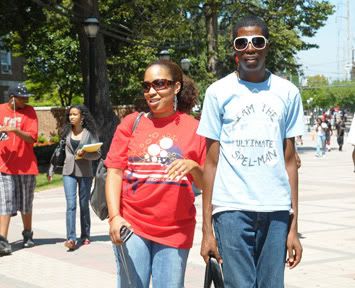 Oh really @ dude's tee? Lots more pics from both of the schools when you read the rest...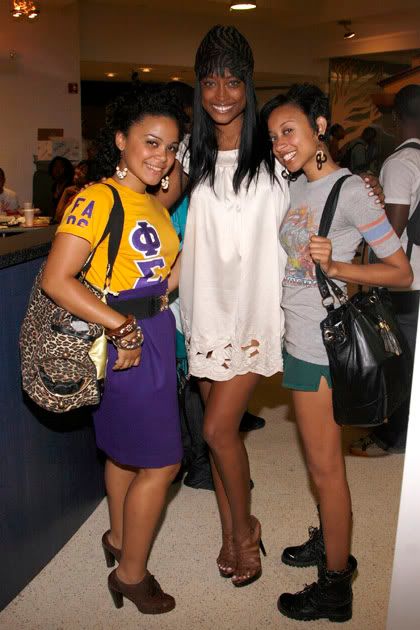 A cute and feminine way to display your Greek letters.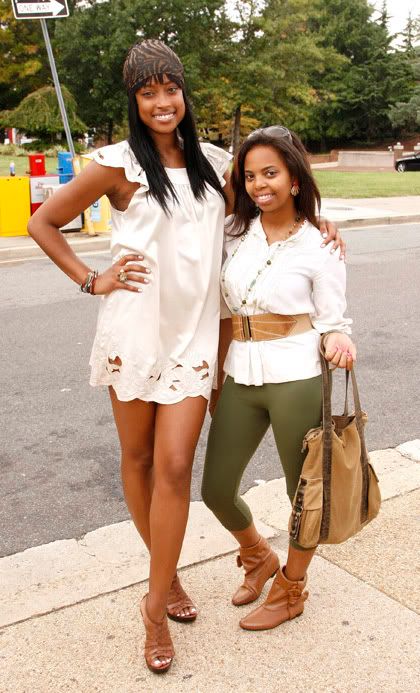 And over at the AUC campuses in Atlanta (Clark, Spelman, and Morehouse), BET's
Alesha Renee
was the celebrity guest kickin' it with the students: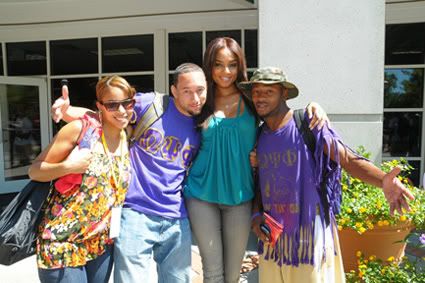 Leave it to the Omegas to make their own clothes.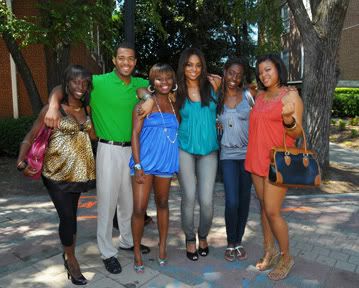 Of course...how can you focus on Calculus without your 4 inch heels?  Only at a HBCU...
I see everybody is bag crazy.  Including the fellas.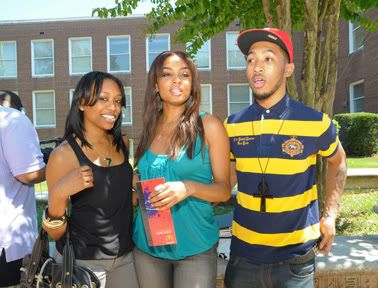 Y'all know chick on the left looks like
Keyshia Cole's
long lost sister.  Would we really be surprised if
MaMa Frankie
forgot to tell folks about this one?...
So were they handing out over-sized murses and
Andre 3000
's closet at Orientation week?  Wow. Even though I see some extra hot looks down in the ATL, I gots to go with the North on this one.  So Howard University is the YBF pick for winner of the McDonald's Show Your Style competion.  Your thoughts?