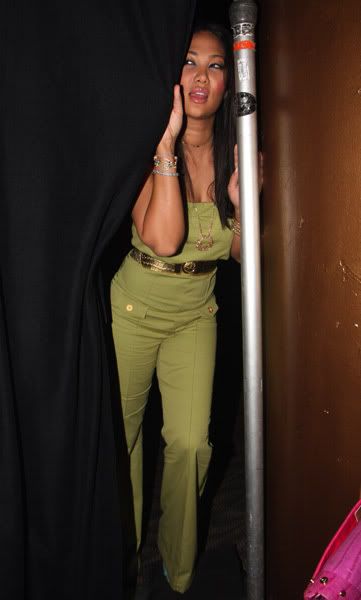 YBF celebs turned out for Kimora's showcase of her Spring '09 line of Baby Phat clothing.  But all that really matters is who was there and who kicked it front row:
Serena was there of course to take in the show.
So was Mashonda.  And chick looks like she is going THROUGH it.  Must suck to have your man's affair with a superwoman extra public and you still have to show your face in public.
Carmelo and LaLa hit the front row.  Loving LaLa's look this time around.
Oh hai there Alexis.  Long time no see.  I gues now that you're semi-back with Kanye you're getting invited to ish again.  She's looking fab though.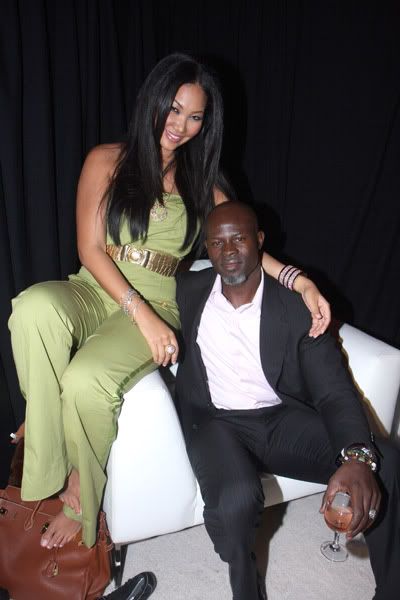 And y'all already know Djimon was there to support his woman.  Dammit I'm starting to really like these two.
And the cuteness that is Aoki and Ming Lee hit the runway with Mommy. Lots more celeb pics and flicks from the afterparty when you read the rest...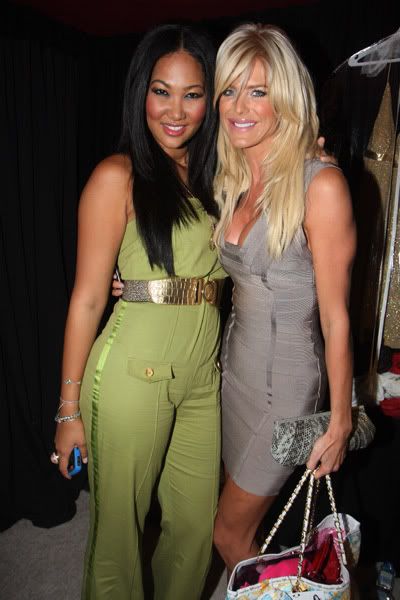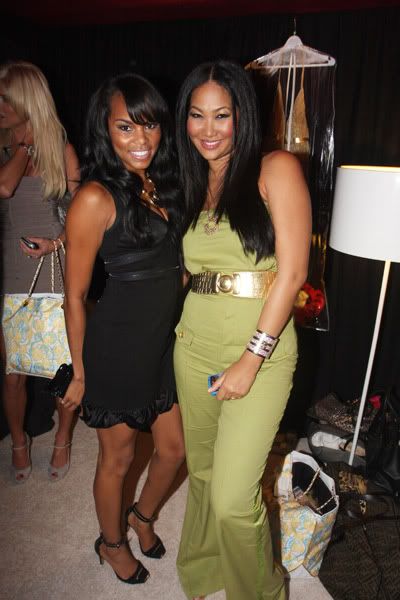 LeToya Luckett made an appearance.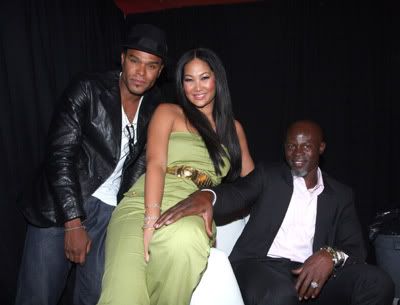 Hey Maxwell.
Cute fitted look for Serena.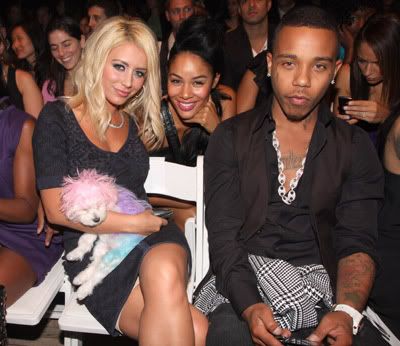 Aubrey and Yung Berg kickd it on the front row while Alexis tried for more camera time.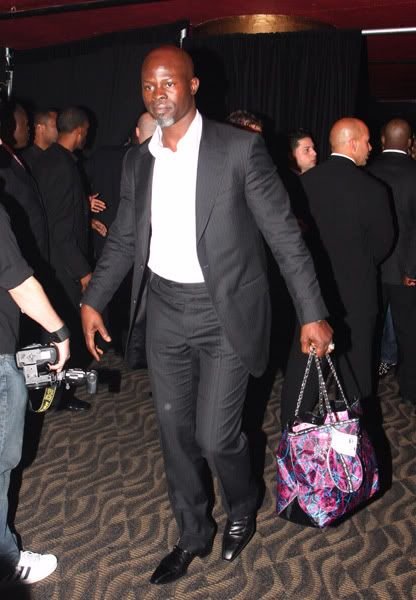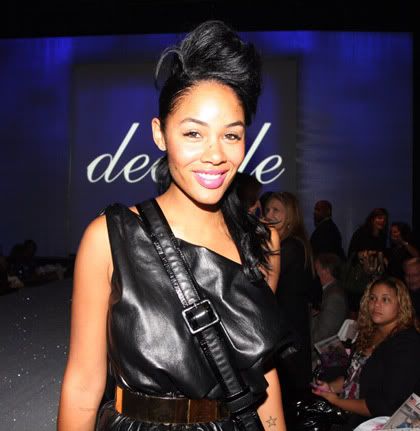 Egypt and Julissa hit up the show.
Pimp and Barbie did too.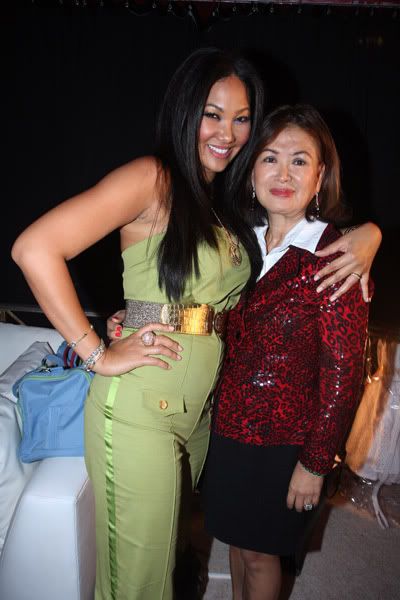 KiKi brought her mom along for the ride this time.
And the girls kicked it with Grandma.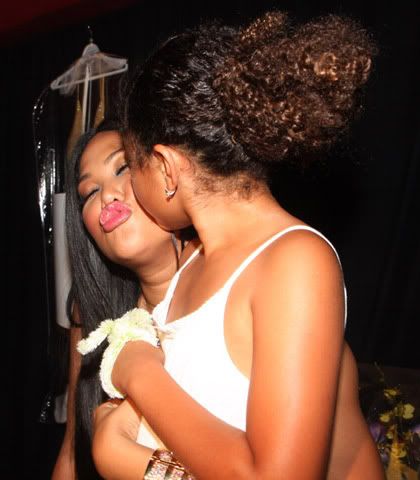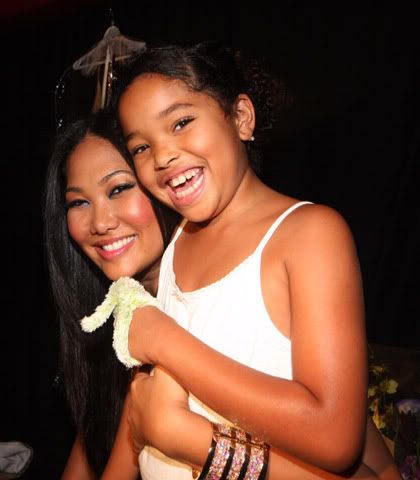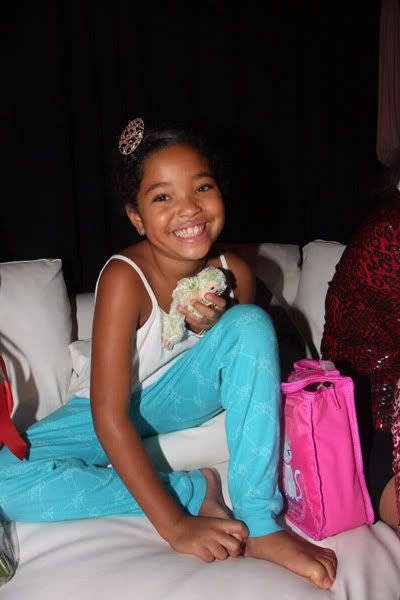 Too cute.
Former 3LW chick and
Notorious
star Naturi Naughton was there.
Nina Sky and Teyana Taylor sat front row.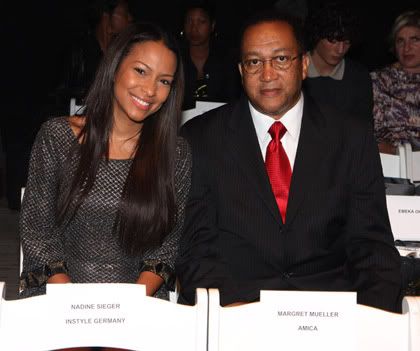 Valeisha Butterfield and Dr. Ben Chavis were spotted in the audience.
Djimon looked hot.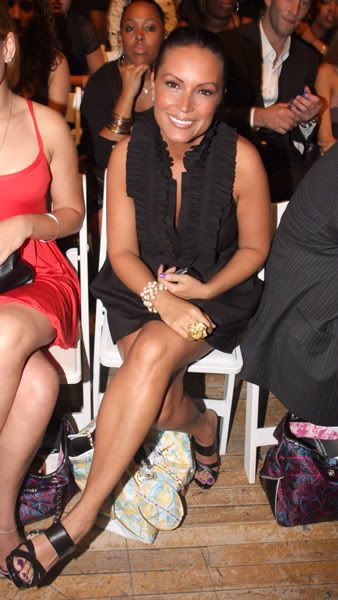 Angie Martinez sat front row.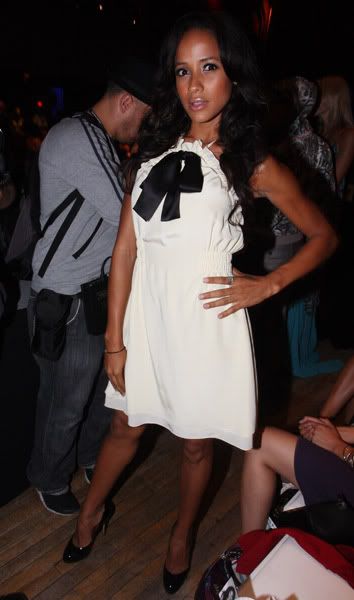 And so did Dania Ramirez.  Loves that dress too.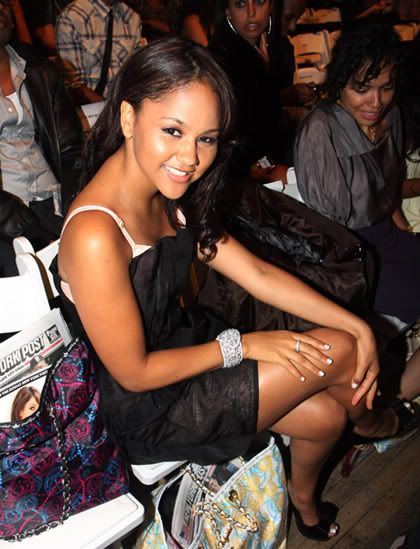 And Kat Deluna made an appearance.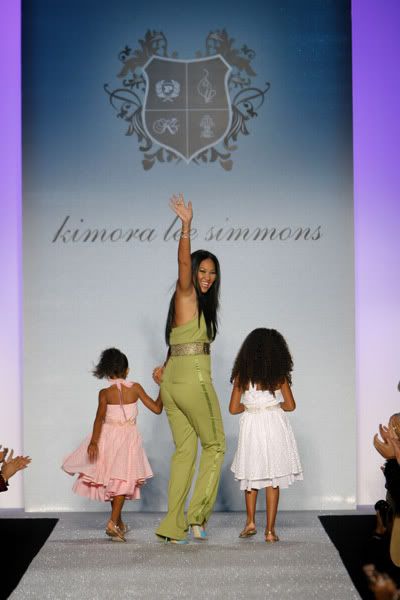 Fun times. Over at The Plaza for the afterparty: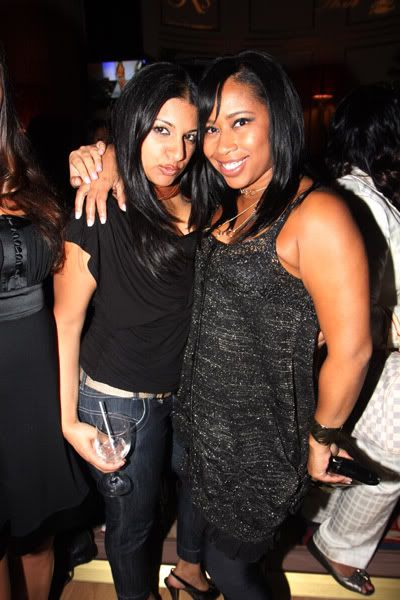 Kiran Prasher and publicist Christian Rice hit it up. John Legend and his girlfriend Christine got all kissey faced: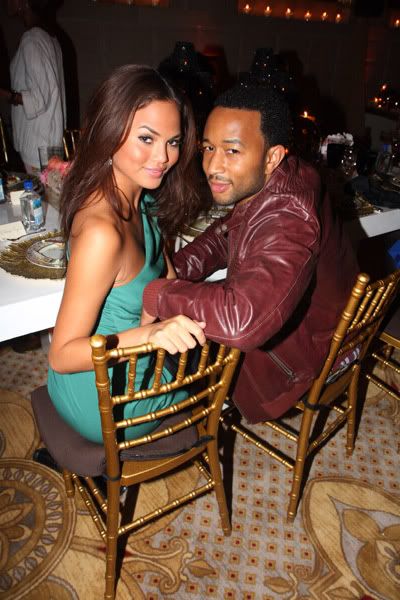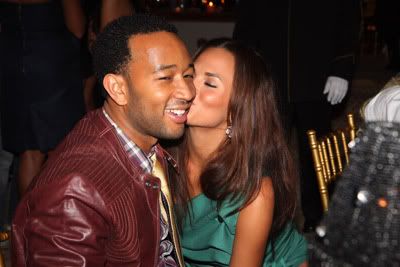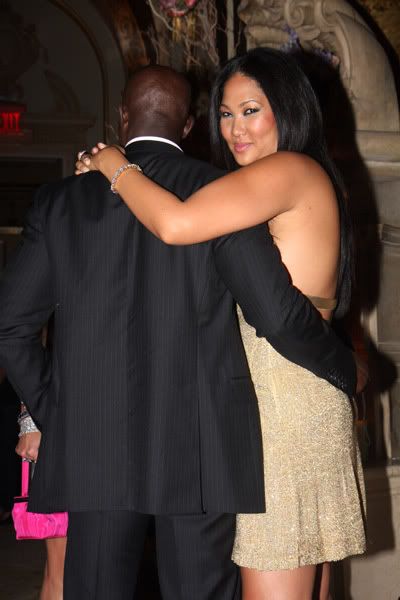 Lookin' extra sneaky...
Chudney and Evan Ross and Orlando McKnight were there.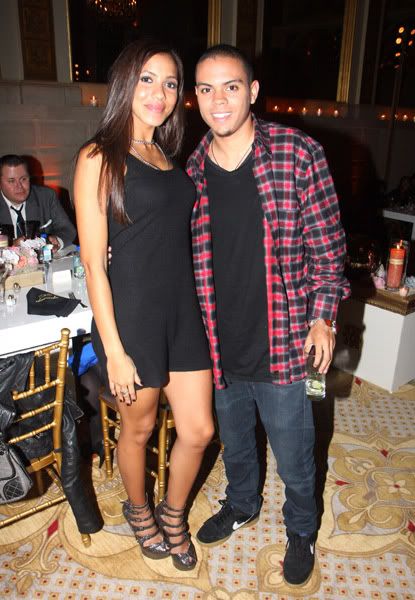 Cute shoes for Julissa.
High much Keenyah?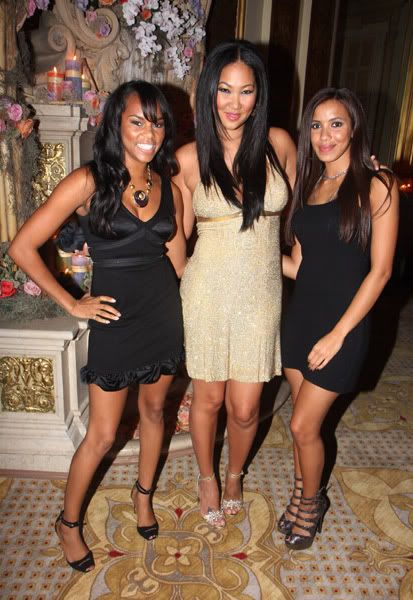 Latoya, Kimora, and Julissa all posed for a pic.  Fab ladies indeed.
Oh Andre...
And AJ Crimson was there too. Fun times all around.
Nunez