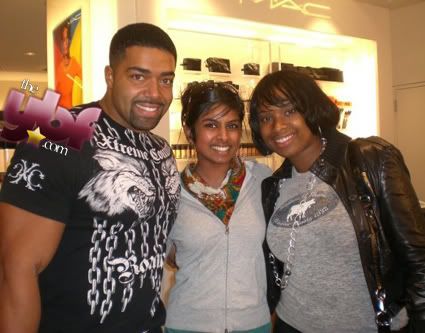 "GTFOH!" is definitely the first thing that came to my mind. 
Jennifer Hudson
's rep has confirmed to
People
that she and
David "Punk" Otunga
are now engaged.  Punk popped the question this past Friday night, which was actually Jenny's 27th birthday, in L.A. with a Neil Lane diamond ring that she debuted this weekend:
We've been saying for a few months now
that they are on couple status but those two weren't even trying to let
that
be public.  And it looks like our sources and speculations were right again.  Now J-Hud has gone and gotten engaged to
New York's
leftovers.  They are both Chicago natives and have been seen everywhere together lately. I put money on Jenny's ex fiance, who she just split with right before she and Punk coupled up, is extra salty right now.  I really hope Jenny gets a call from
Terri McMillan
soon.  I'm just sayin'... Congrats to the couple though! The Randomness:
J.Lo completed her first ever triathlon today in Malibu.  Chick was all up in the NY Fashion Week shows and just had twins several months ago.  But she finished the triathlon in under 3 hours.
Bennett