YBF folks hit up the Lakeview Terrace movie premiere last night in the NYC: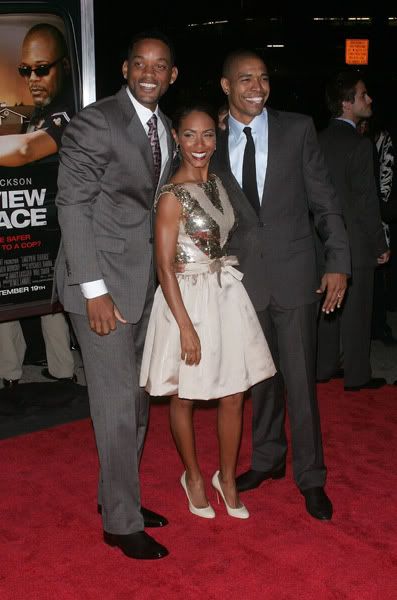 And Jada Pinkett's brother Caleb Pinkett is starring in the movie. I wonder if that had anything to do with the fact her hubby Will Smith produced this film.
Will made it a family affair and brought his mom Carolyn along.
And the fabulousness that is Kerry Washington hit the carpet in a beautiful Oscar de la Renta dress. Lots more pics when you read the rest...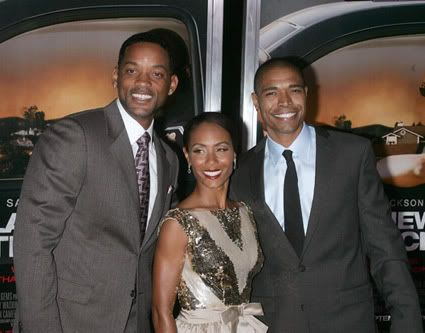 It was definitely a family affair.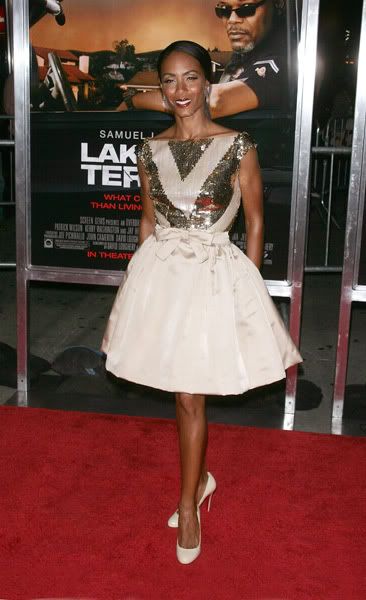 Jada rocked this fabulous cocktail length dress.
And her hubby and brother didn't look too shabby either. Star Jones made a solo appearance: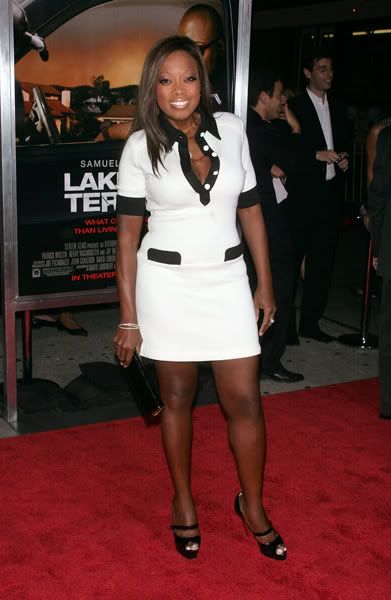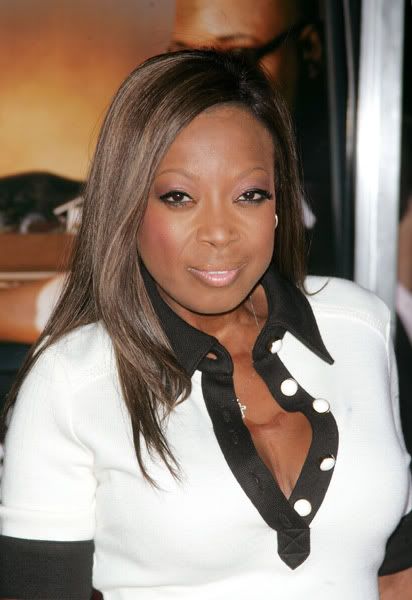 I guess that new boyfriend of hers is only for private (so she thinks) makeout sessions. And Kerry Washington hit the carpet looking gorgeous as usual: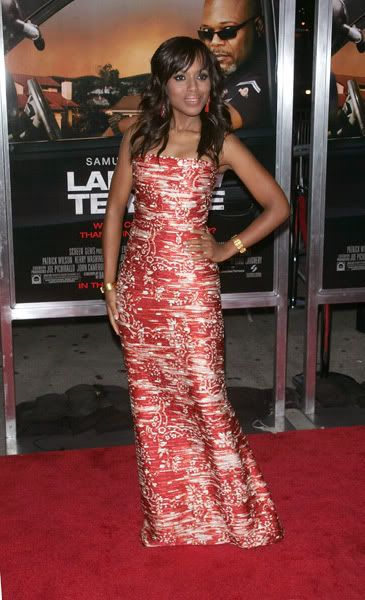 Fab. And for some reason LaTonya Richardson and her husband Samuel L. Jackson, the star of the movie, hit the carpet separately: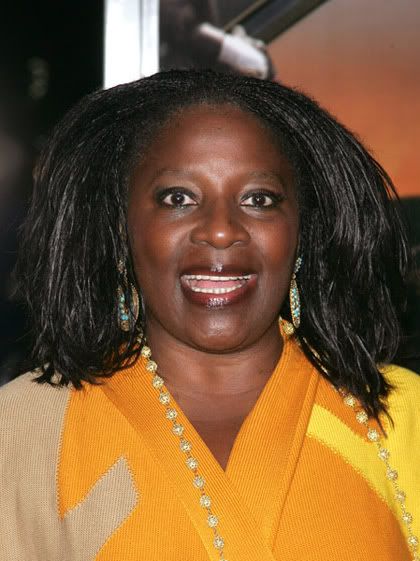 This look is just not what's poppin'.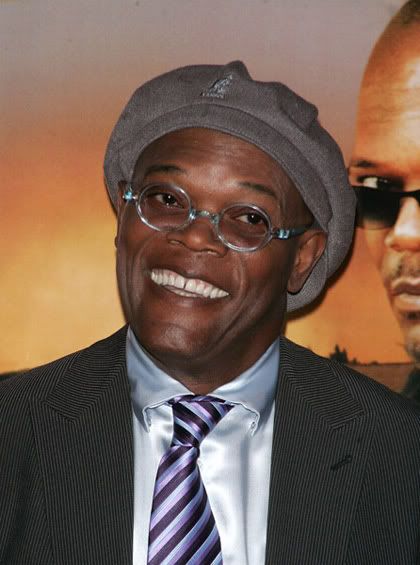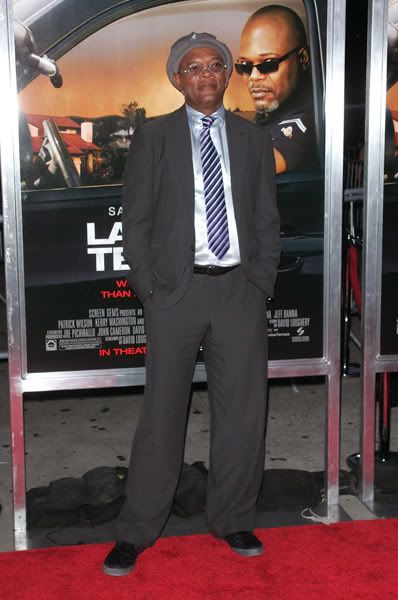 Hmmm. If there aren't any other pics of them together on the red carpet, just wait till the Splitsville rumors start a-churnin'.
Spellman