The Carters made an appearance at the New Yorkers for Children Benefit Fall Gala last night at Cipriani's:
Jay you are really starting to irk me with these damn shades on inside establishments, at night, and at all times.
Beyonce rocked a RM by Roland Muret dress (one of Vicky Beckham's favorites).  I'm not feeling her shoes or jewelry with this dress as she could have gone much more simple.  But we loves B nonetheless.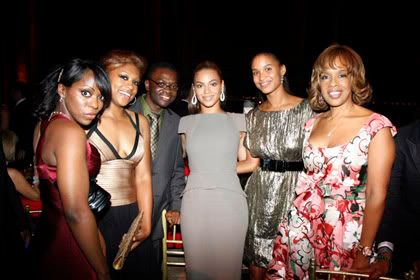 And the two schmoozed with their celeb friend Gayle King, Joy Bryant, Toccara, and others.  More pics when you read the rest...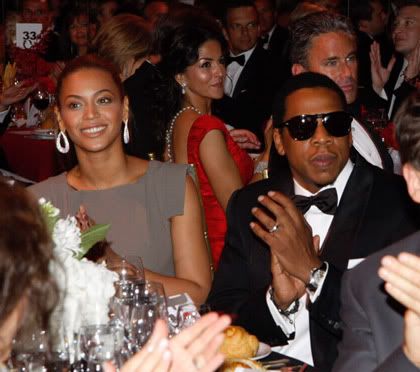 Kevin Liles and other YBF folks kicked it at another table:
These big ass print dresses Gayle loves to rock are killing me...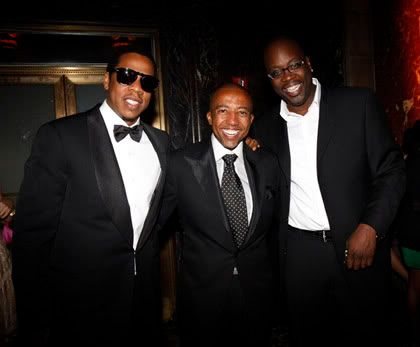 I see Toccara is still dating music industry exec Michael Kyser.  They posed with Julie Greenwald for a pic.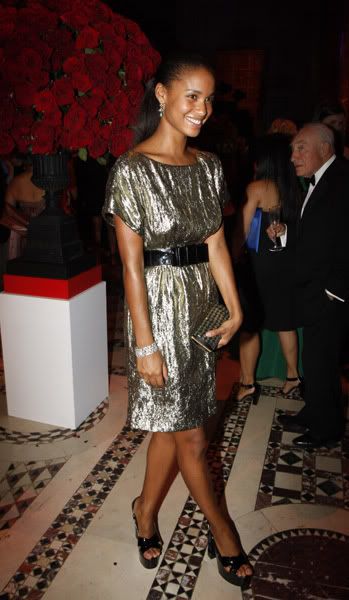 And Joy looked as nice as a tin foil looking dress can possibly look on a chick.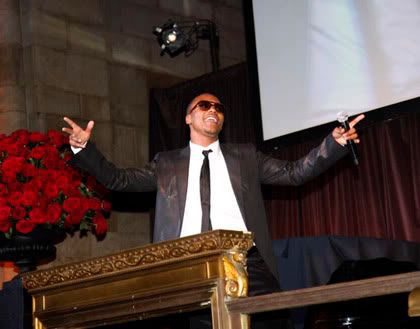 Lupe Fiasco performed.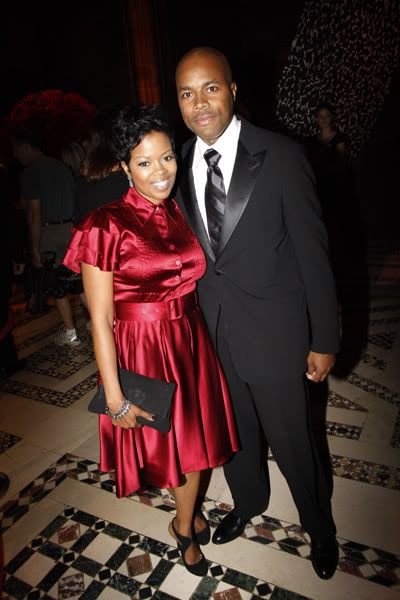 Newlyweds Malinda Williams and D-Nice were there looking all cute and stuff.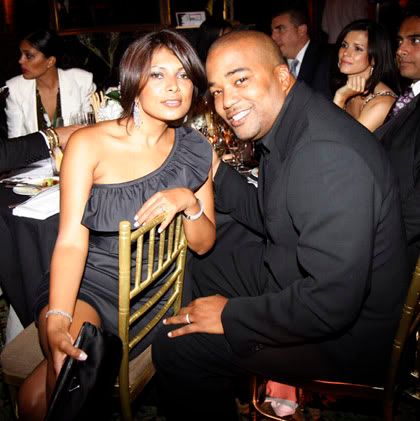 Celeb manager Chris Lighty and his wife Veronica were there.
And so was Rachel Roy, no Dame in sight though.  Does this chick have a thing for putting on makeup in the car with no mirror or light?  Just asking...
Nunez