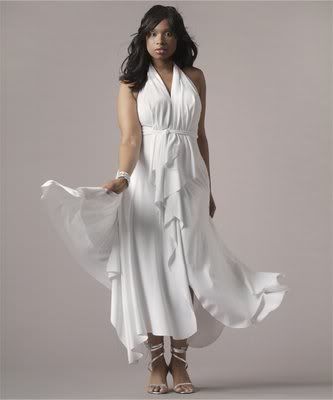 J-Hud
and
Fanny
have teamed up for this leaked track off of Jennifer Hudson's upcoming album. It's called "I'm His Only Woman" and it's bringing back "The Boy Is Mine" memories: [audio:jennyfanny.mp3] Check it. And look at this ish right here. Here's
Michelle Obama
as you've never seen her before:
The wife of Democratic White House hopeful
Barack Obama
has been given a dramatic makeover by a US sculptor. Artist Daniel Edwards created a bare-shouldered bust of the 44-year-old lawyer which prominently displays her breasts, on top of which rests a tattoo of the American flag. An 'Afro-pick' hair clip fashioned in the style of an eagle sticks out of her head. The clay work, titled "Michelle Obama's Makeover for America", will go on display at New York's Leo Kesting Gallery at the start of October 2008. Apparently this has been the cause of controversy today. Speak on it...
Splash News