Ms. Jackson If You're Nasty
is bringing out all the S&M stops for her new tour that's just kicked off. Here's a few interesting flicks from Janet's stop in LA last night after she pulled some innocent guys from the audience on stage with her: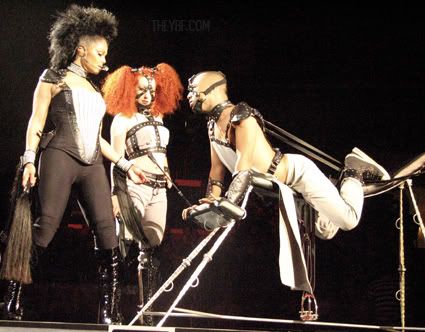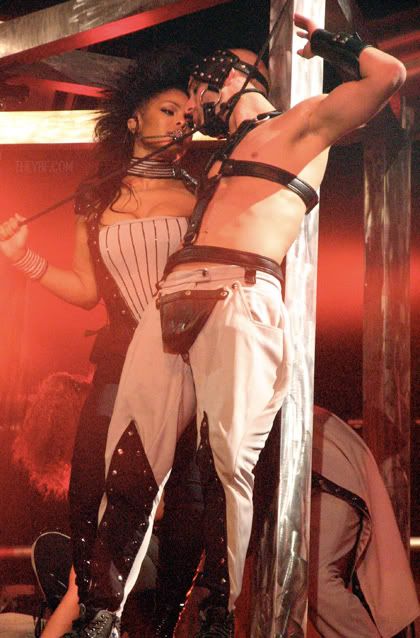 I put money on it her and
JD
's bedroom looks something similar to what we see here. And Jermaine probably wasn't even ready. The original dominatrix bad girl is back in effect. Take notes
Rih Rih
.
Splash News