Look what a YBF reader found on the net to advertise a new concert at Love nightclub in Washington, DC: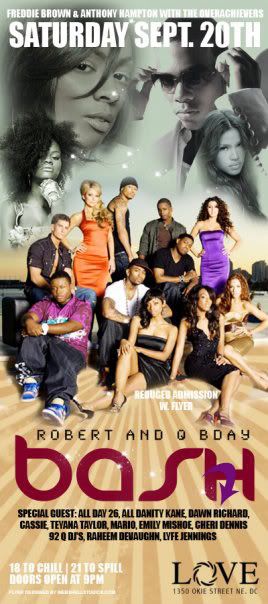 Yep. 
Dawn Richard
of
Danity Kane
has been listed as a separate act performing at the club this weekend.  Funny how it says "All of Danity Kane" performing as well since they felt the need to make that clear.  And even more funny that as soon as
TheYBF.com broke the story last month
about
Diddy
giving Dawn a solo career, and how it was causing a huge rift amongst the girls in the group, he was quick to try to shoot us down.  So I wonder what the explanation behind Dawn performing her own set of her own songs by herself at a concert will be.  And let's not forget
this ish
either.  I guess we're not calling performing songs alone "solo" these days.  Stop the games Diddy.  We all know the damn deal...