Halle
and
Baby Nahla
were spotted having a playdate in the park yesterday with Grandma: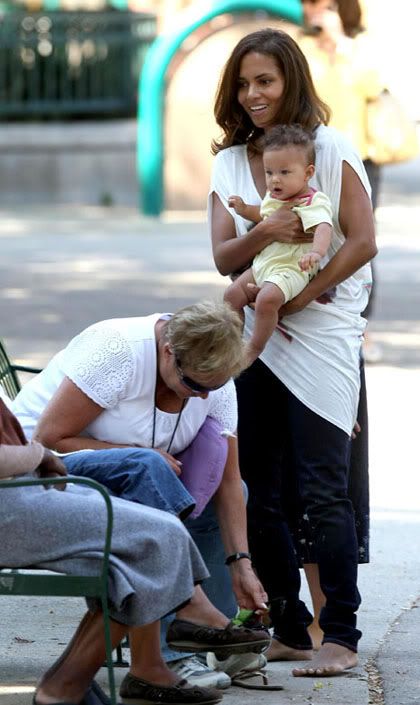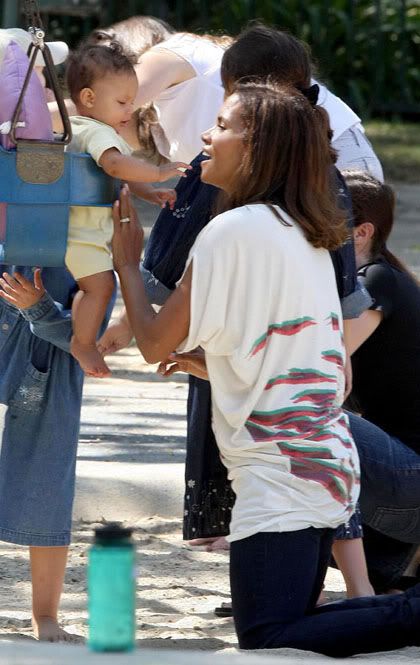 Too cute. More pics of Halle and Nahla and flicks of
Keyshia Cole
leaving the club with a mystery guy when you read the rest...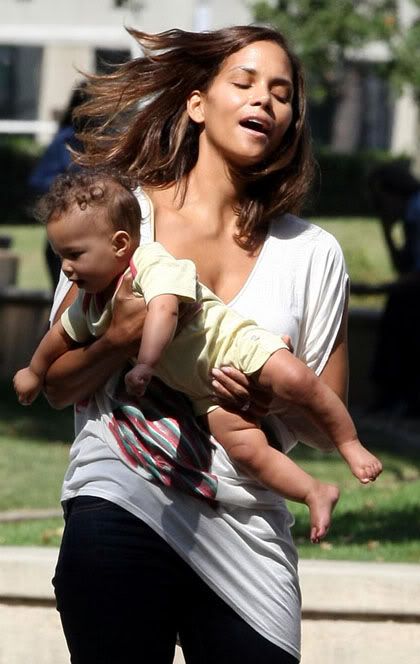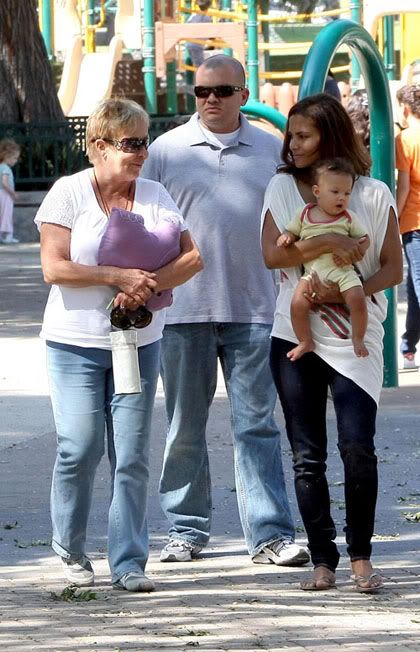 Fun times with Berry girls.  I'm sure daddy Gabe was somewhere busy...modeling or something. And Keyshia Cole was spotted leaving Villa nightclub in LA this weekend:
Oh, and who's Mr. Mystery Man Key Key?  We all know that's not manager
Manny
.  I guess when a dude like
Jeezy
turns down your marriage proposal you can't help but force yourself to move on quickly.  But I'm sure it'll be cleared up that it's just her "publicist" or somebody.  Mmhmm... And where's
Frankie
?  We're in need fo some good foolywang material Moms Edition since
Janice Combs
has actually been looking decent lately.
WENN