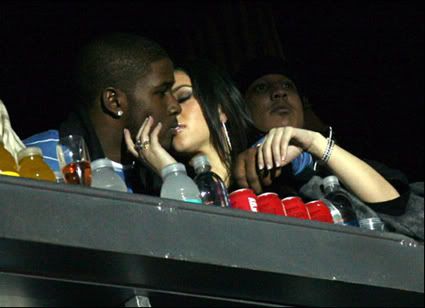 Well it looks like the field isn't the only think on
Reggie Bush
's mind this football season. He
just did an interview with NFL.com
and dropped the news that he's ready to marry his girl
Kim Kardashian
...and he's ready to make babies with her:
How is it going with girlfriend Kim Kardashian?
"Great," he said. "Great girl. Great friend."
Is marriage to her in the plans?
"Yes," he replied.
When?
"Don't know. But it's coming."
Children?
"Definitely. Absolutely. I look forward to being a father."
Well that was extra forthcoming. Kim has also talked about a pending engagement so it looks like Reggie may be pulling a
Derwin
and proposing to this chick via the Jumbotron at a Saints game or some ish. And I must admit, I never thought they would last even 3 weeks. And now we all have to prepare for some Tush 'N Bush babies? I put 5 on it they're shopping a Newlyweds
ish
reality show as we speak. I guess.... Pics of
Papa Brad
and
Baby Z
when you read the rest...
Brad Pitt
was spotted taking his extra special package out for a walk in Paris and to a toy store right before they boarded a private plane to London: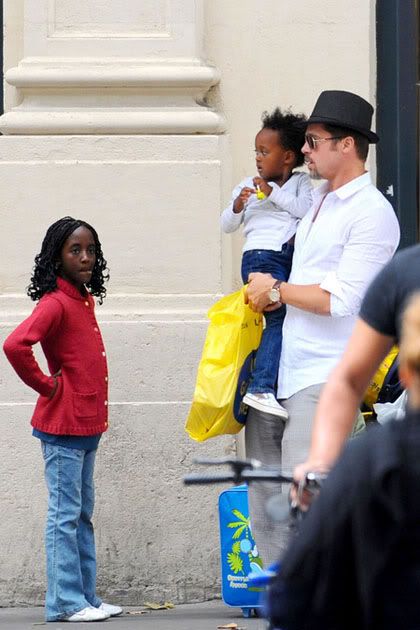 Too cute as usual. Brad is still on the
Burn After Reading
promo tour.
Nunez