Beyonce
's a rich chick.  She has beat out
Madonna
for the #2 spot as the highest paid Pop star in the world.  She comes in only after
The Police
as B made about $80 mil this past year. 
Story
Nice.  And I just KNOW her wig crypt is worth at least 10% of that mula.
The Cannons
have arrived in Hong Kong: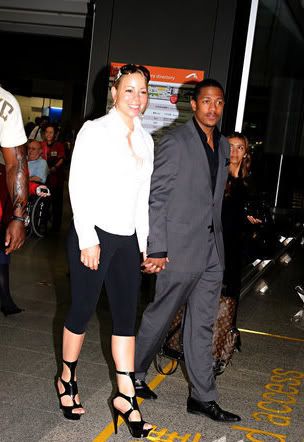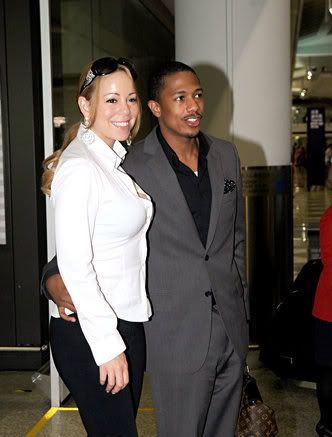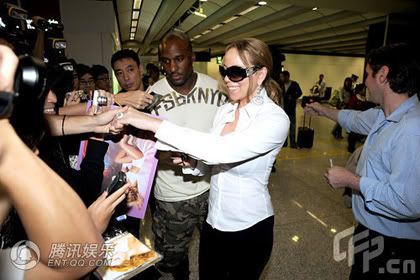 MiMi is there to perform for some rich business man and receiving millions to do so. I still cannot believe these two as a married couple.  I just feel like I'm watching an extended episode of Punk'd. More tidbits when you read the rest...
Baron Davis
has called Jenny and he has lost some serious weight on her diet plan.  he says he was inspired by
Queen Latifah
's Size Healthy Jenny Craig plan and he has been on it all summer.  While he did catch some heat from his teammates, he says it was worth it.  Apparently
he's lookign to be a new spokesman
. And hubby and wife team
Paula Patton
and
Robin Thicke
hit the red carpet for last night's MANHATTAN mag party: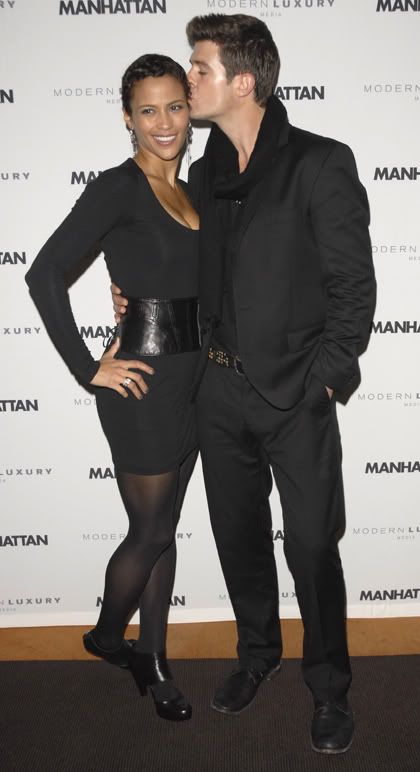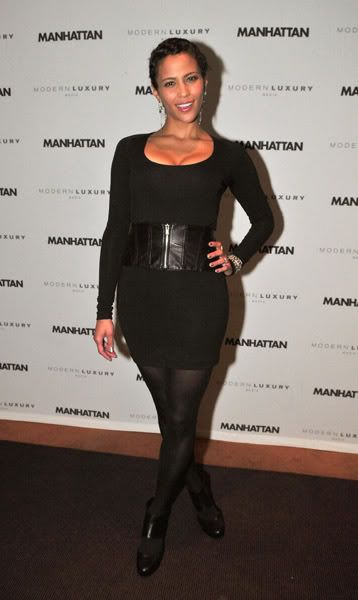 Too cute.  And chick is looking beyond fab these days. The Randomness: 1.  Um, Ms. Dominguez, b*tch please.
Story
You gets no money from the
Diddy
.