Now I'm no expert but...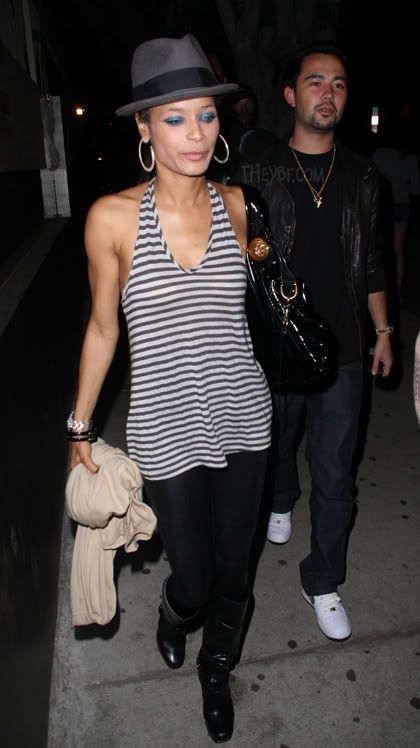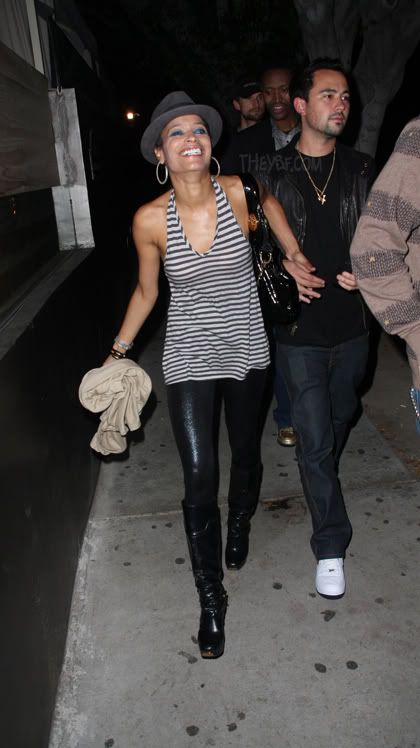 Blu Cantrell
looks like she had a conference with a pre-baby
Nicole Richie
because chick is looking straight cracked out these days.  She was spotted leaving Villa nightclub last night...with some dude in tow...and looking like she's appraching skeletor status.  When the hell did this happen??  And from what I hear, she may want to lighten up on that "sniffing the white stuff"  habit she has.  But you ain't heard that from me... And
Toccara
was spotted leavign Waverly Inn last night after having dinner: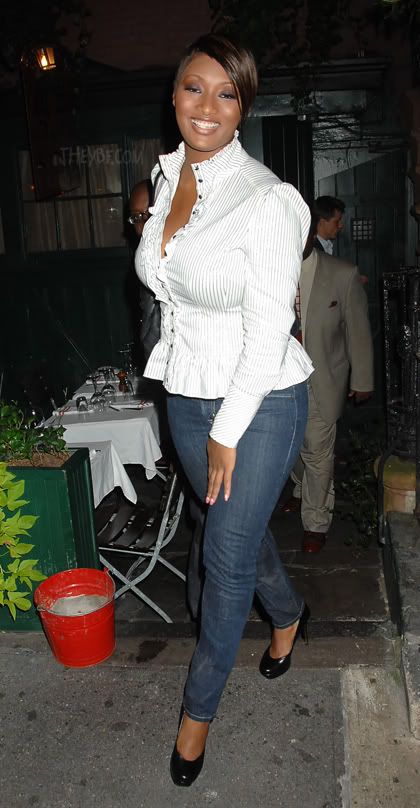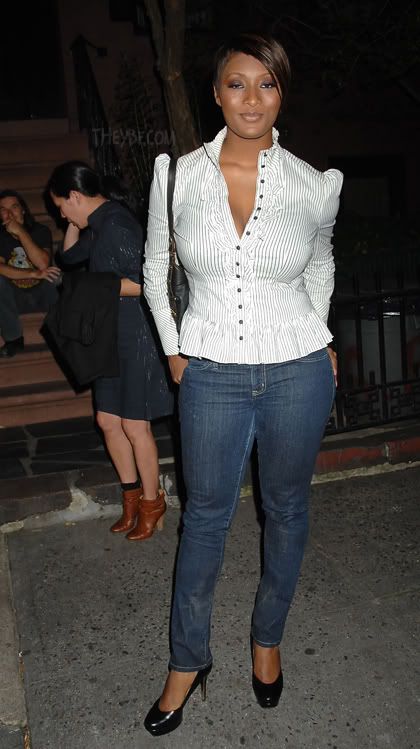 Somebody
was hittin' that wine bottle up at dinner I see.  I'm not even mad. The random videos of the day when you read the rest... Check out
Raven Symone
doing a recent concert: Yeah...Ray Ray. I would stick to either singing or dancing while on somebody's stage. Because clearly both at the same time are just NOT what's poppin' for you. And
Shaq
loves his kids: Even enough to look a fool on video break dancing with them. Loves it.
WENN/Splash News