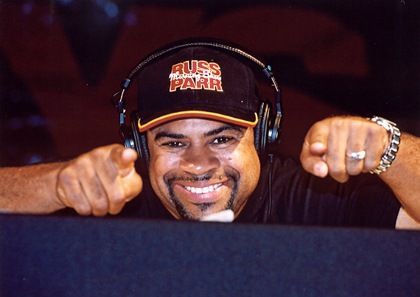 Word has it
Russ Parr
has gotten fired from Radio One.  Russ Parr of "Russ Parr In The Morning", one of the nation's largest urban syndicated radio morning shows, has supposedly been replaced temporarily by
Rickey Smiley
.  Other sources say he's not fired but was off the air this week due to contract negotiations, and will return on Monday.  While radio gigs have been unstable for some time now, it's even more unstable in this economy.  So Russ getting fired could very well be true.  Time will tell...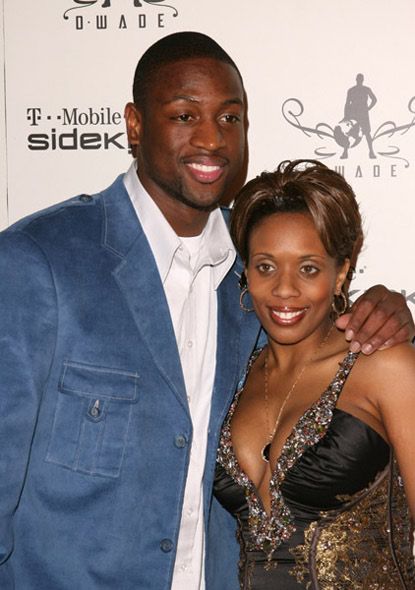 TheYBF.com broke the exclusive news over a year ago
about
Dwyane Wade
and his wife
Siovaughn
heading to Splitsville.  And more and more suspect info came out throughou the year pointing to a definite split.  No one from either camp would confirm or deny the split, but it looks like we were right.  Dwyane
did an interview with The Associated Press
recently and says he's keeping anything about the breakup of his family confidential for now when he was asked about it:
"I keep my personal life my personal life," Wade said. "You try to keep it as private as you can. When things leak out, it's not always the truth. Some is. All you can do is continue being who you are. A lot of things have come out about me, and people are going to think what they want to think. But at the end of the day, no one knows what's happened in my life to get to the point where me and my wife, our family, not being together."
Wade and Siohvaughn Funches were grade-school sweethearts and married before he entered the NBA. They had two children, and court records show the divorce process began late last year, roughly around the time the season began. He has not divulged any details of the breakup.
"When the time comes, I will make one statement and that's it," Wade said. "Like anyone else, I want my privacy respected."
I'll take this as an indirect confirmation.  Siovaughn is still living in Chicago as she moved back there almost as soon as their newest son was born last year.  I guess all those "friendships" with
Hoopz
and
Gabby Union
caused an unrepairable rift.  Who didn't see this coming?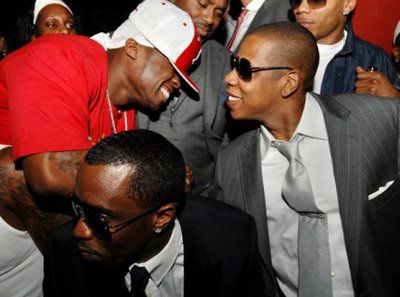 50 Cent
has slipped a subtle diss to his pal
Jay-Z
, saying he was nobody till he got with
Beyonce
in a recent interview:
"I'm a big fan of Jay-Z, but outside of the States and Hip Hop circles, no one really knew who he was until he married Beyonce'."
The G-Unit general also said that reports of Jay-Z's total estimated worth of $1 billion is inaccurate. "I don't believe he's worth that much! It's all been exaggerated. I'm comfortable. I don't want for anything so I'm not in a race."
Oh 50.  Meanwhile, Jay
is now being sued
for his "I Will Not Lose" Campaign name.  Womp womp.