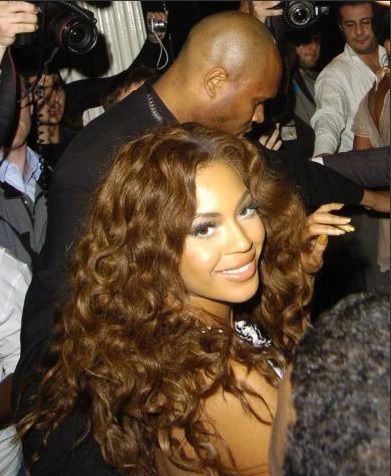 Just last week
I put money on it that at least 10% of the $80 mil
Beyonce
made last year was from the worth of her wig crypt.  And then a report comes out today saying Beyonce's custom wigs are worth over a million dollars.  Not quite 10%, but dammit y'all catch my drift.  According to
Showbiz Digital Spy
:
A wig collection belonging to Beyoncé Knowles has been estimated to cost $1 million (£550,000).
According to In Touch, the singer has tailor-made hair-pieces for every occasion.
A friend told the magazine: "The majority of them are custom-made from real hair and she's probably got $1 million worth of stunning wigs.
"It's part of the reason why she always looks so gorgeous."
Knowles is said to donate her old wigs to a charity which helps cancer sufferers.
I know nothing would brighten up my day more than a 30 inch long curly blond lacefront.  You know you love it.