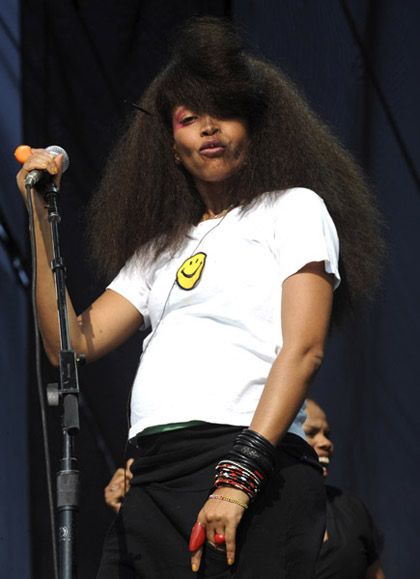 Erykah performing in Austin this past weekend
TheYBF.com was the FIRST to break the exclusive news about
Erykah Badu
being preggers
back in July
. Then she indirectly confirmed it with her
Kiss My Placenta rant
a week later. And just this weekend, Erykah verbally confirmed to the audience at the Austin City Limits concert that she is indeed 7 months pregnant. But she's still not saying who the daddy is even though our sources told us back in July it's definitely her producer
Jay Electronica
. Erykah, 37, is already mom to son
Seven Sirius
, 10 ½, whose father is
Outkast
's
Andre 3000
and daughter
Puma Rose
, 4, who father is rapper
The D.O.C.
Congrats Ms. Badu!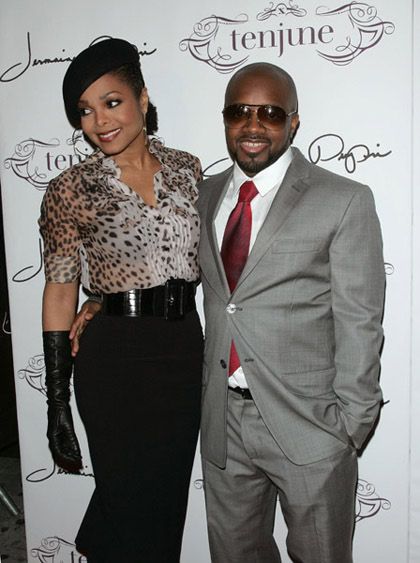 And only a day after she was
released from the hospital
,
Janet
has postponed even more of her shows
. She nor her reps are giving any word on why she was rushed to the hospital in the first place, what her diagnosis was, or any info about whether she's doing 100% ok now. And honestly, this whole "falling ill during soundcheck" story is sounding real suspect to us. We all know morning sickness isn't just in the morning. Chick is officially on Preggers Watch. And we hope she feels better soon. Sidenote:
JD
's first kid turned out to be a major cutie, we can only hope for the same with this possible next one. I'm just sayin'... The Randomness
BET's "Rap City" has been cancelled and will be replaced by "The Deal" hosted by DJ Diamond Kutz. The new hour long series will consist of old and new elements from "Rap City." Hip-Hop videos will continue to play but now they will be accompanied by pop-ups with facts on the given artist/song.