Just in time for the whirlwind of publicity before her new album drops next month, paparazzi conveniently  caught
Beyonce
vacaying in Miami at her hotel in South Beach today.  And of course, lil sis
Solange
, cousin
Angie
, and lil
Juelz
were all in tow :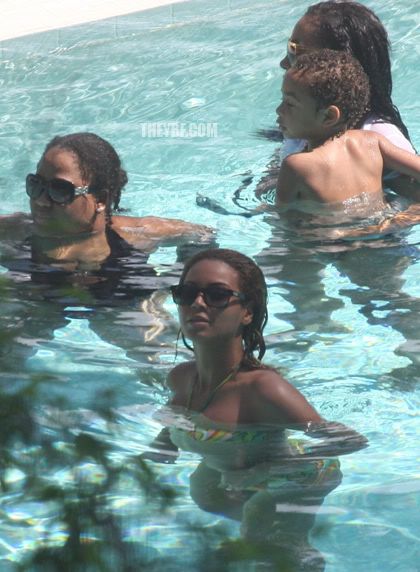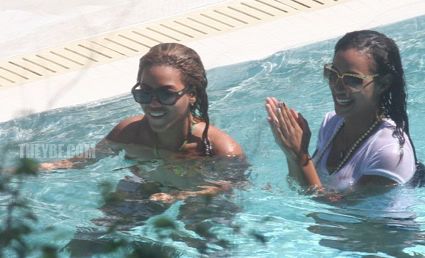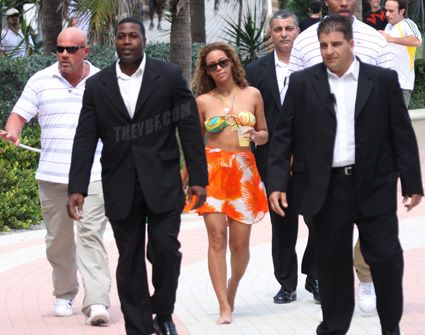 Yeah she rocked that big ass wedding ring
in
the pool
and
at the beach.  Clearly no more shame in her game.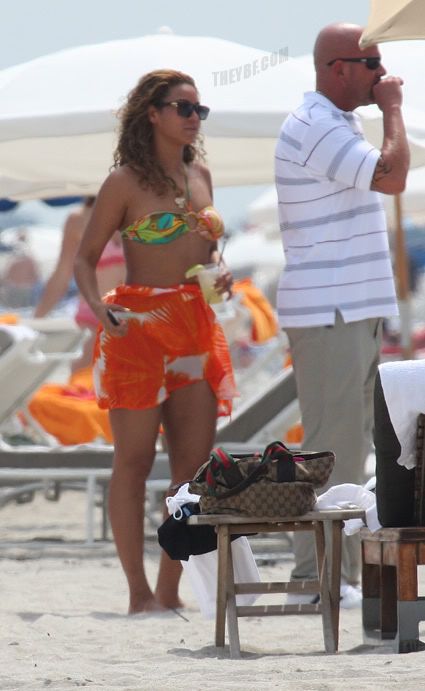 That bright arse bikini and skirt are killing my eyes.  And so is that damn wig that I think is a repeat from her Bermuda show a few nights ago.  But it takes more than that for this chick to do wrong in my eyes.  Sue me. More pics when you read the rest... Only B would have 5 bodyguards escorting her to the beach: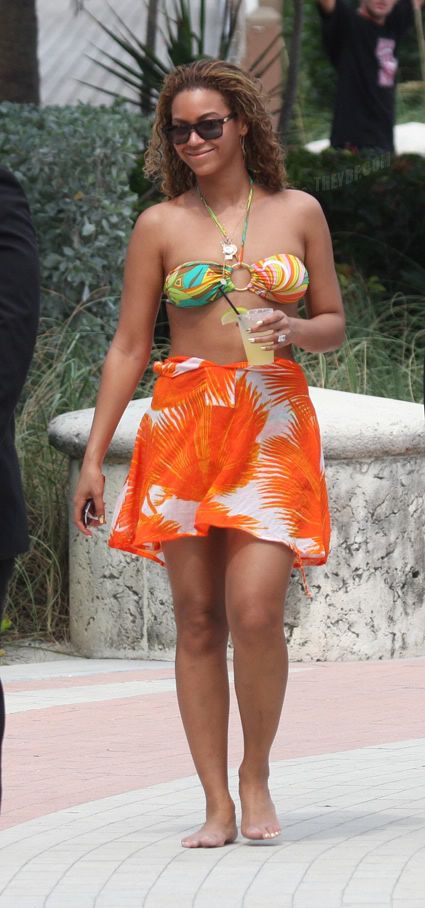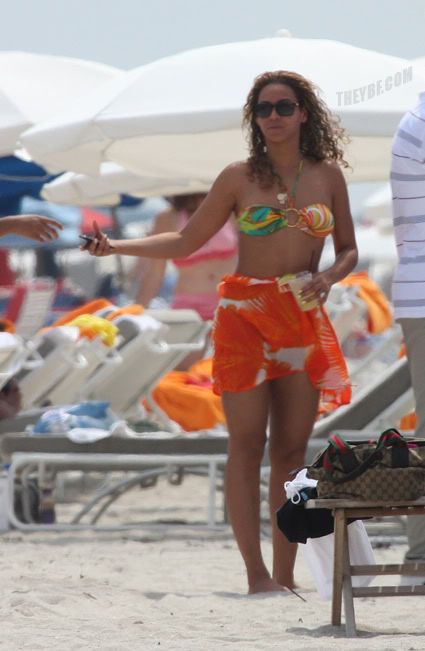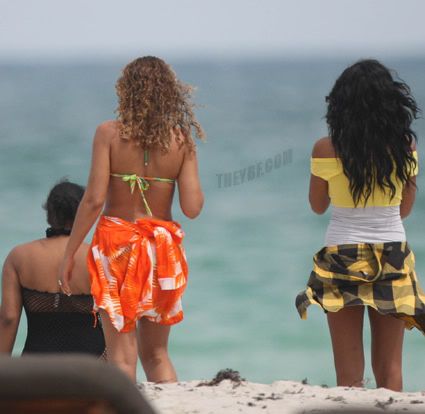 Fun times.  I told y'all B season was coming.  Get ready for the "candid" bruhaha that's about to take place over the next few months...
Splash News