YBF chick
Zoe Kravitz
was spotted hitting up the Chanel show in Paris yesterday: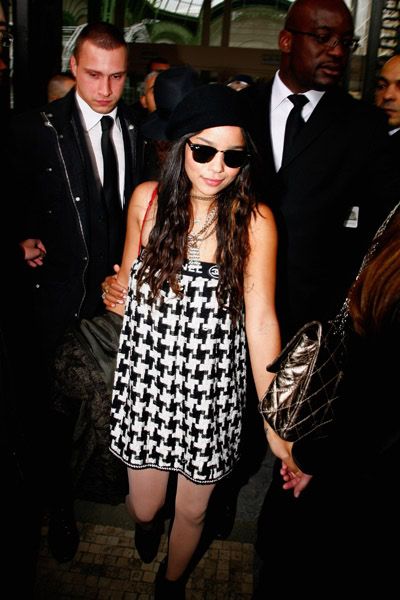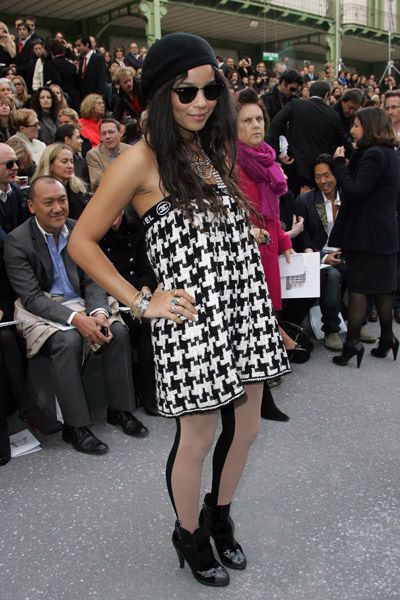 She rocked, of course, a Chanel dress and Chanel booties, with some interesting two toned tights.  And I'm kinda loving it. And
Naomi Campbell
was spotted walking the streets of Paris on her way to the Yves Saint Laurent show: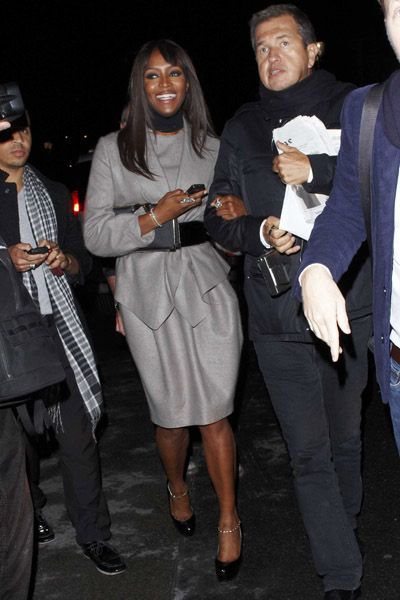 Who gave this heffa a cell phone with that kind of look on her face?  People will never learn. More Fashion Week pics when you read the rest...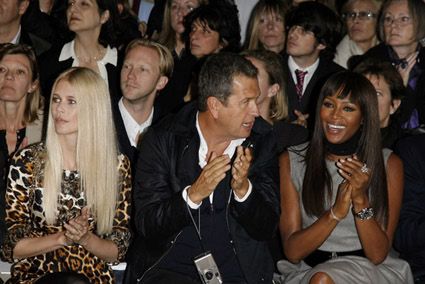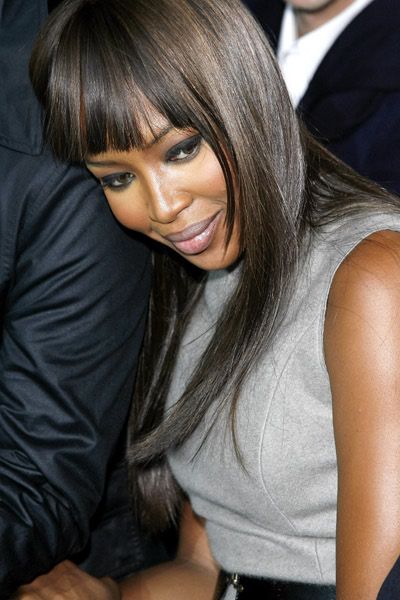 I guess Na Na cheered up once she sat front row at the YSL show.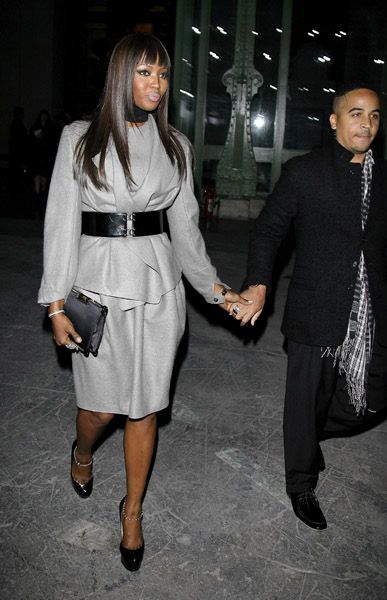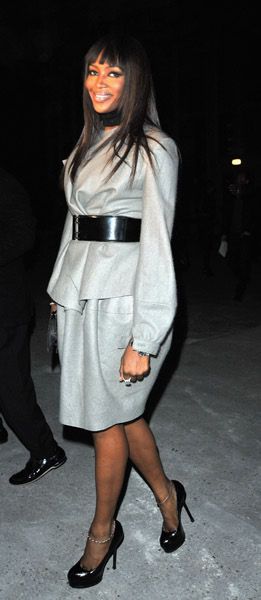 Beautiful suit too. Here's more pics of Zoe at the Chanel show: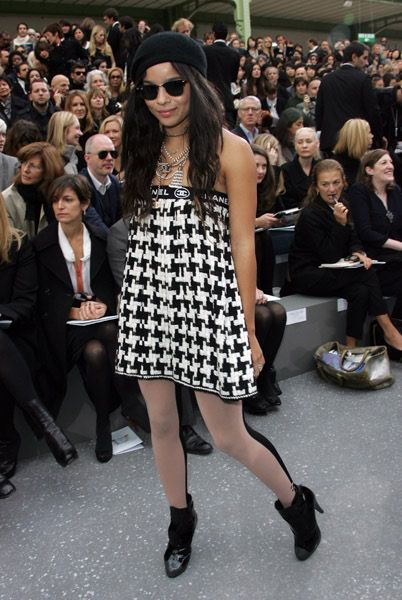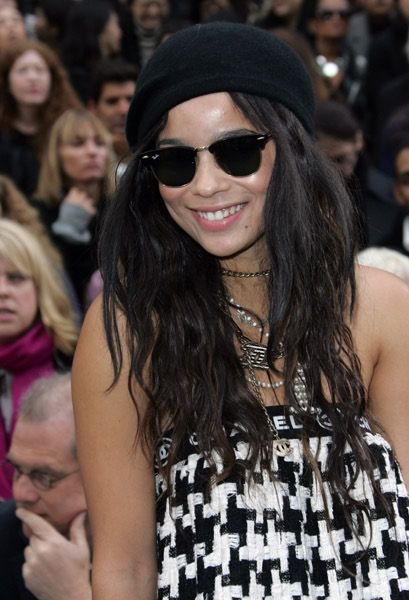 Cute look.  Sans the scraggly dog hair. Her papi
Lenny
was spotted hitting up the Ralph Lauren dinner in Paris: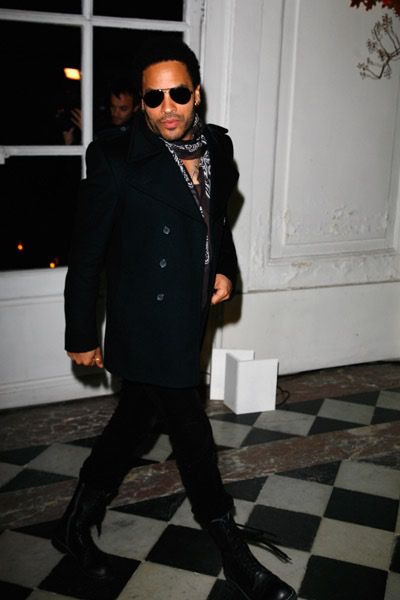 And so was Naomi:
Looks like fun and fabulous times at Paris Fashion week.
Hekimian/Barson/Lacroix