Click image for full size

ESSENCE's November issue features Beyoncé who talks about life in the spotlight--and being Mrs. Shawn Carter--in the article entitled, "I Am Legend." And it's about damn time. Also, after a failed marriage that swirled with innuendo and a short-circuited television comeback, Star Jones talks about her controversial bypass surgery and why she's ready to find love again in "Starting Over." Then in "Child Brides," ESSENCE explores why all over the world girls as young as ten are given away in marriage to men several times their age. This month's issue also features tips on surviving the financial crisis, hot looks for fall, our 2008 Election Guide and more.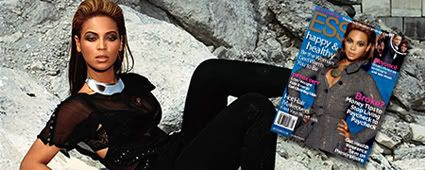 And be sure to check out Beyonce's Essence cover story for your favorite gossipist's take on the B Season publicity drama. Oh yes, YBF indeed was tapped to give insight and quotes for Beyonce's cover story...and hopefully they weren't edited out for suspect reasons. *half smile* The November issue of ESSENCE hits newsstands on October 12th.