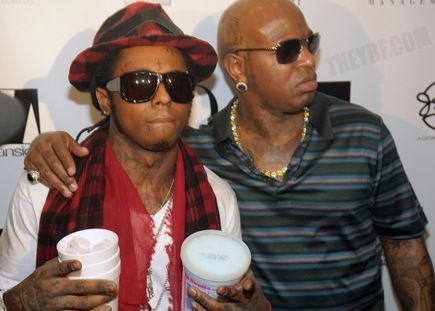 So
Lil Wayne
celebrated his birthday at Mansion in Miami this week.  And guess what his daddy
Baby
gave him as a present:
Oh yes.  A Louis Vuitton suitcase stuffed with a million dollars cash.  Presented in front a crowd of hood ass people.  I'm real surprised Weezy didn't get jacked extra hard.  This
is
a recession and Baby and 'em are breaking out Louis suitcases of cash money.  I know at least 1 person in that piece was plotting their own personal bailout.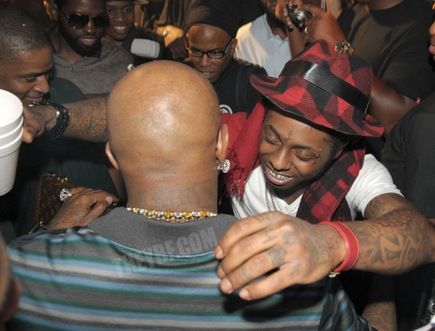 "Daddy and son" hugged it out.
And Wayne kept the party going with his multiple syrup cups.  Sigh.
WENN