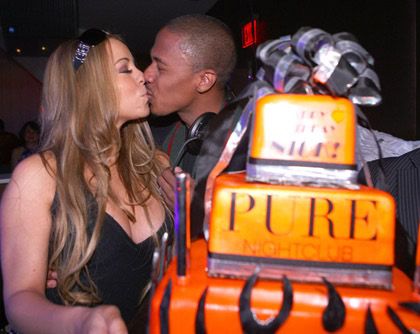 Ahh yes.  Marital bliss and cake.  What more could a chick ask for?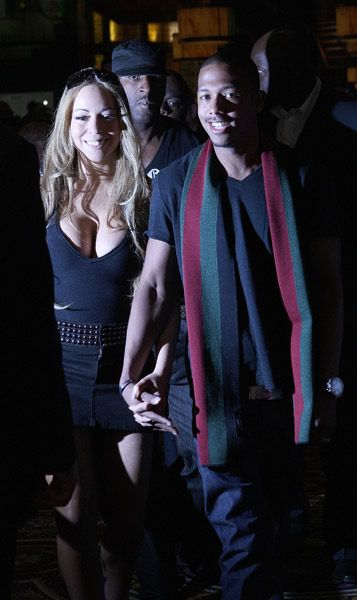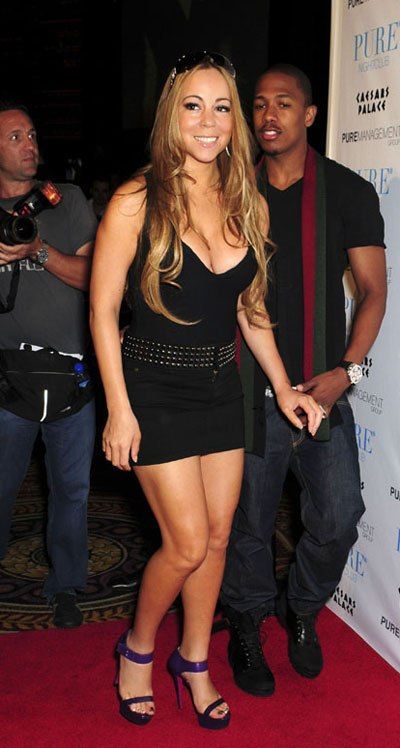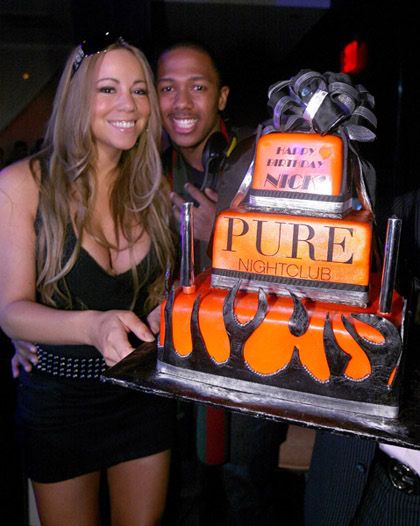 Nick
and
Mariah
hit up Pure nightclub in Vegas where Nick was DJing that night.  And Mariah surprised her hubby with a flamerific cake.  *
thinks about inserting proper joke here but changes mind
* I'm sure they had some fun times. And
Michelle Williams
and
Eve
hit he red carpet of the "M" by Megu Lounge Launch Party in the NYC last night: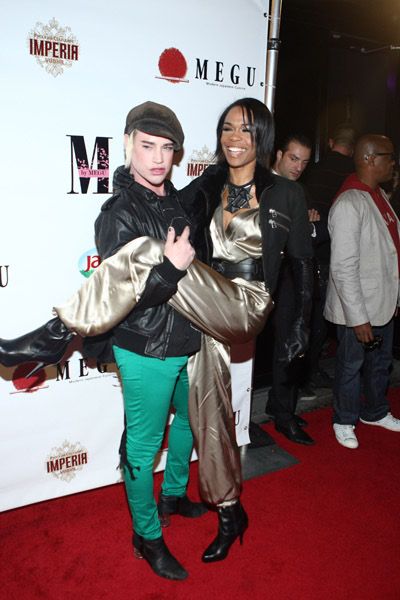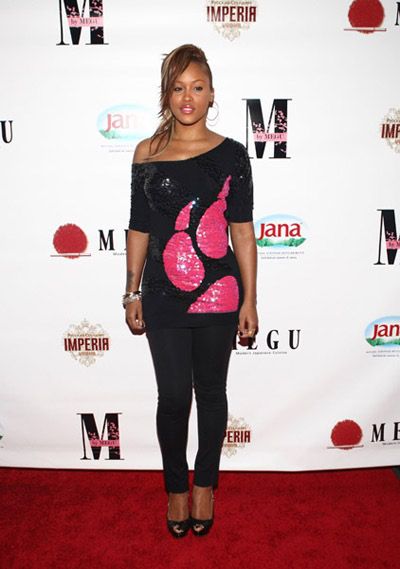 By the way, Michelle's album came out yesterday. *
crickets
* More pics when you read the rest...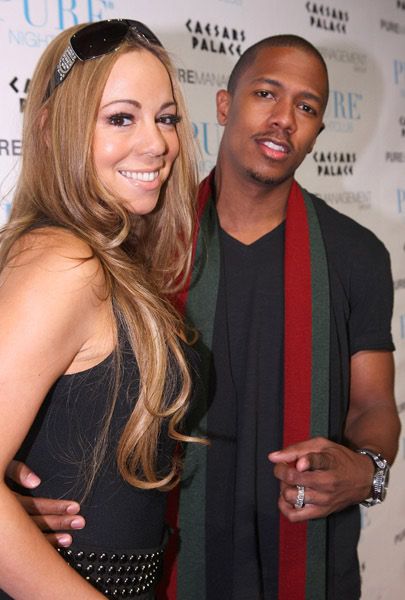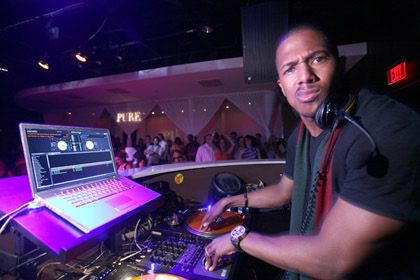 Looks like Nick had a fun birthday.  I wonder if MiMi changed into something non-black and non-mini as a second part of Nick's present.  Everyone likes shocking gifts. And over at the "M" Lounge: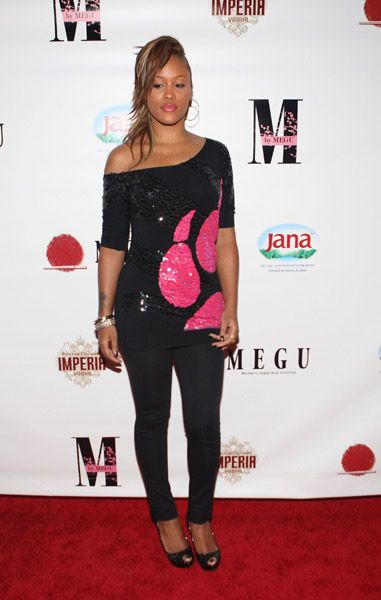 Somebody doesn't look too excited to be there. But we all know Michelle was too excited: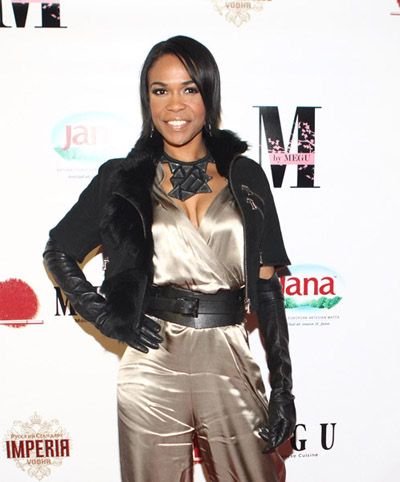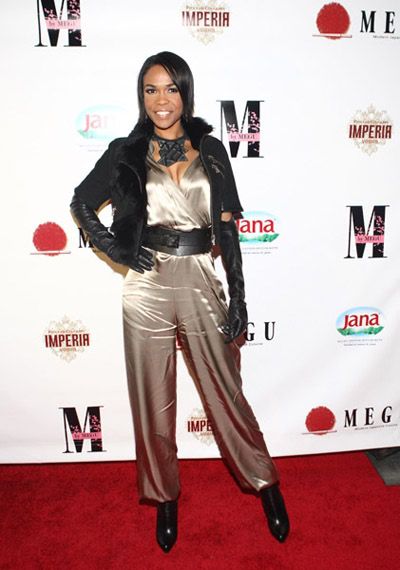 Damn those satin jumpers.
Not really sure what's going on here but I think Michelle's just happy Papa Knowles let her show her face on her album release date.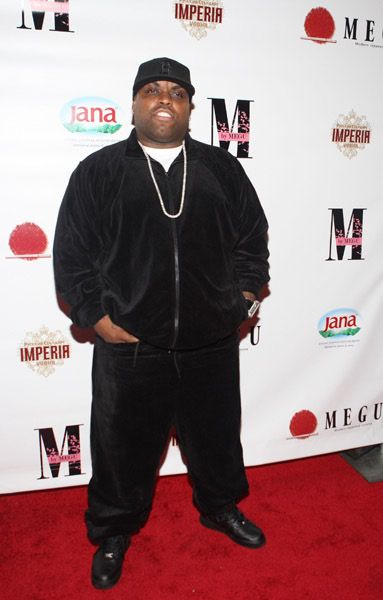 Cee-Lo
hit the party.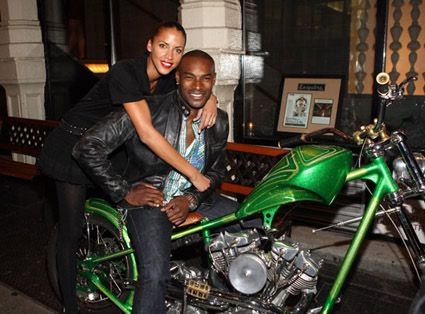 And so did
Tyson Beckford
with model
. Check out
Slim
's debut solo album cover:
Am I the only one kinda excited about this one?  The album hits shelves November 18th.
Weeks/Raglin