Last night on the pre-finale of "Making The Band", the cliffhanger "meeting" went down damn near exactly like we called it. TheYBF.com reported exclusively several weeks ago that
Diddy
kicked both
Aubrey
and
D. Woods
out of the group. We were also the first to report the exclusive that
Dawn
was working on solo material. Both of our exclusive stories were pretty much confirmed in the first installment of the finale sans the D. Woods part--but that may be coming soon. Check out our original exclusive story on this late night meeting of drama
here
and our exclusive about Dawn going solo
here
(which Aubrey says in the clip was confirmed to her by Harvey--the Bad Boy President). The late night meeting eve went down during NY Fashion Week like we claimed--it's evident by the same outfit D.Woods is wearing in the above clip as well as
at the Seventeen party during fashion week
. Peep the above vid.
I'm sure the actual finale won't end up with Diddy
actually
kicking the ladies out, but I called that too. We
all
know how Diddy rocks with Bad Boy and the publicity stunt game. But it is what it is. Things went down as we called it. As usual, TheYBF.com was called a liar by both its "fans" and the subjects of the gossip. And once again, our story rings true in the end. I don't have to make this ish up. But I guess I have to be like certain
other
sites whose M.O. is to make ish up for attention in order for us to get respect around these parts. But I'm not bitter. I'll just wait on the other shoe to drop on this exclusive as well as our others...
Side note, Aubrey's up to her dog licking and kissing antics again: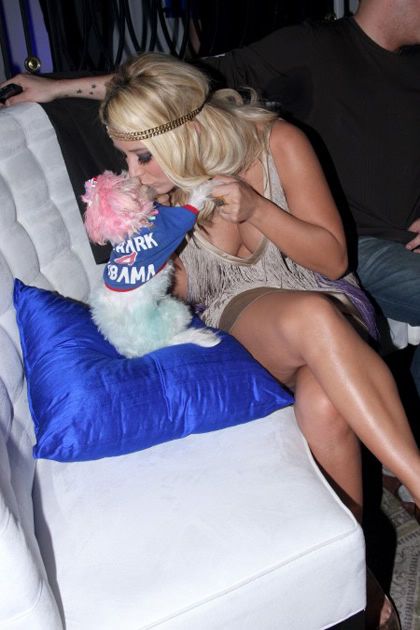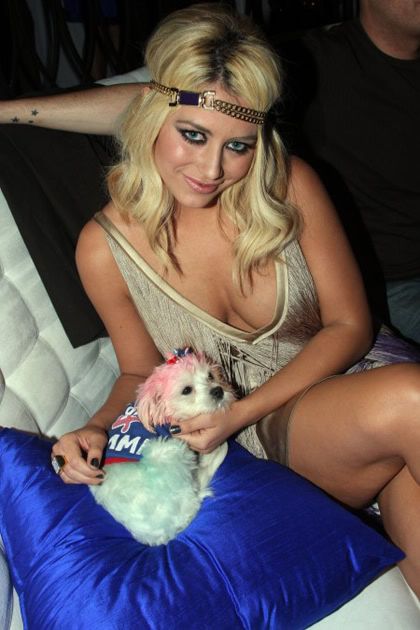 Nasty ass. Now What Would
Barack
Do?