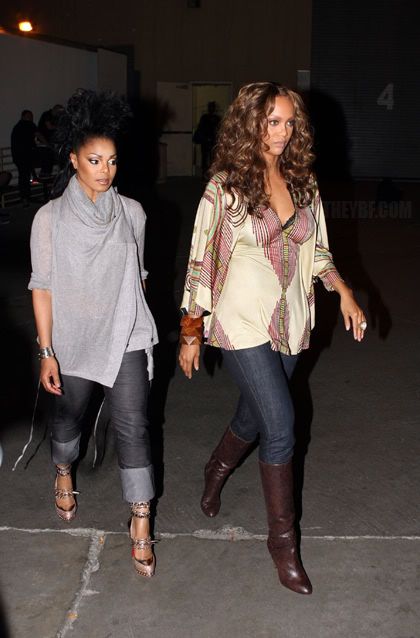 Tyra Banks has released some pics from her little documentary she did on Janet Jackson last month. She followed Janet around Vegas and attended the show she did there--before Janet started canceling ish left and right. "The Tyra Show" episode has already aired, but we've got some pics if you missed it. Tyra kicked it backstage, onstage, and even in the bed with Janet (according to Ty Ty). *side eye*: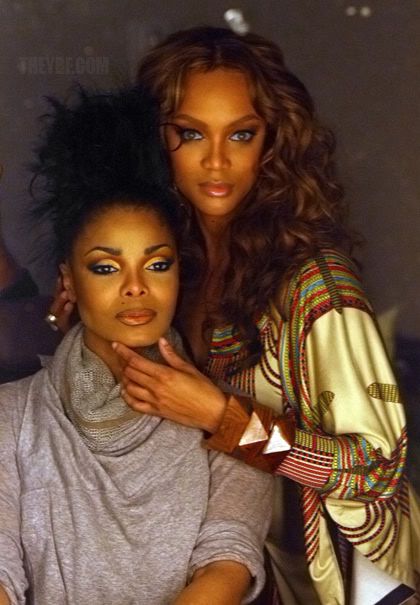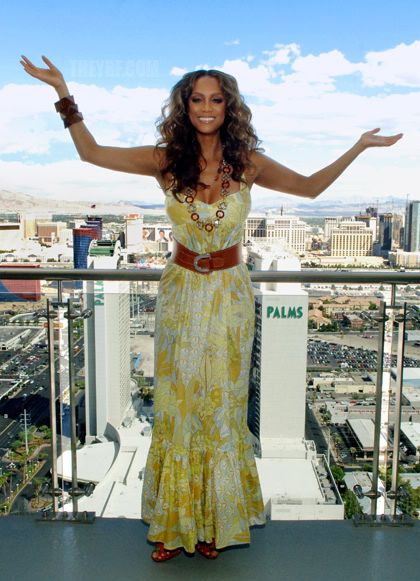 And now Janet has spoken out about resuming her tour this weekend. So all you folks with tickets, you may actually get to use them. More pics when you read the rest....
Nick and Mariah Cannon have shot yet another video together for MiMi's song "I Stay In Love":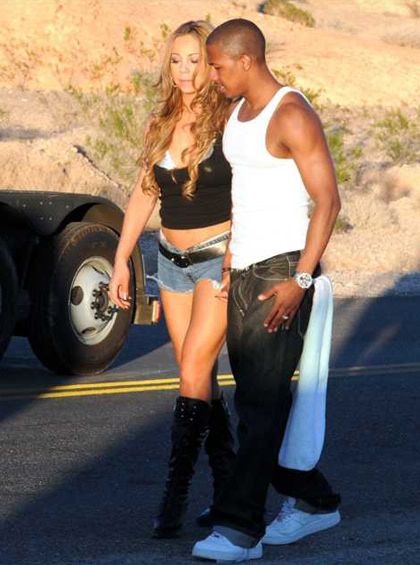 I guess...
And Mr. Obama, 47, is covering the new issue of Men's Health magazine. And he's speaking about kicking his smoking habit:
I fell off the wagon and bummed one, and I had to kick it again. But I figure, seeing as I'm running for president, I need to cut myself a little slack.
He also gives tips to others abut how to cut the habit. Glad to see he's making a huge effort in likely the most stressful time in his life to kick the nicotine.
WENN