Well isn't
this
an interesting little nugget for the insomniacs.
Big Boy
and
Luscious Liz Hernandez
of the fabulous "Big Boy's Neighborhood Morning Show" went backstage with
Ne-Yo
at Big Boy's Backstage Breakfast recently and challenged him with the "hat of forbidden questions." Ne-Yo had to answer q's without hesitation. And we find out when he lost his virginity (age 9), how many women he has been with (the number is actually shocking) and the people in the music industry with bad body odor or breath (
Chris Brown
is mentioned). Check it.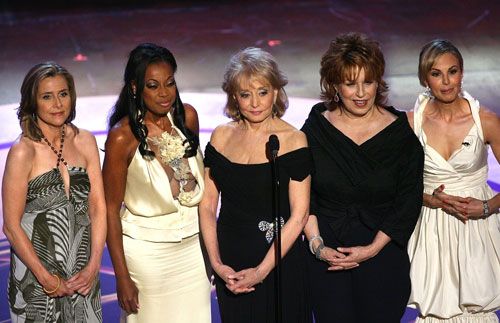 And
Star Jones
has some things to say about the chicks over at "The View". She called them hateful and says she's definitely not still in love with
GAl Reynold
s. Despite his love letters to her via Youtube. Check out her rant
here
.