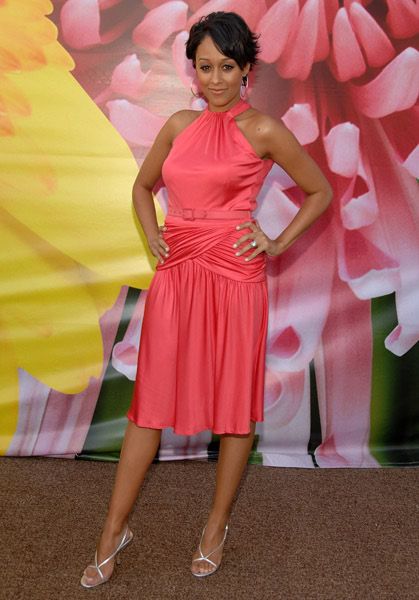 Tia Mowry
looked fabulous kicking off L.A. fashion Week this weekend at the Kevan Hall fashion show.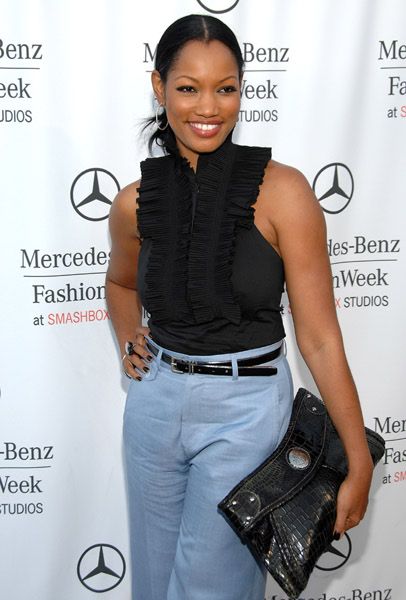 And so did
Garcelle Beauvais Nilon
of course.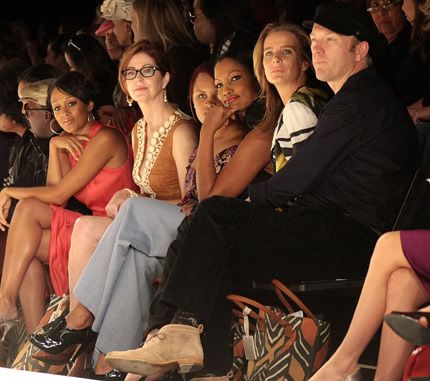 And you know the ladies sat front row. At another LA Fashion Week event: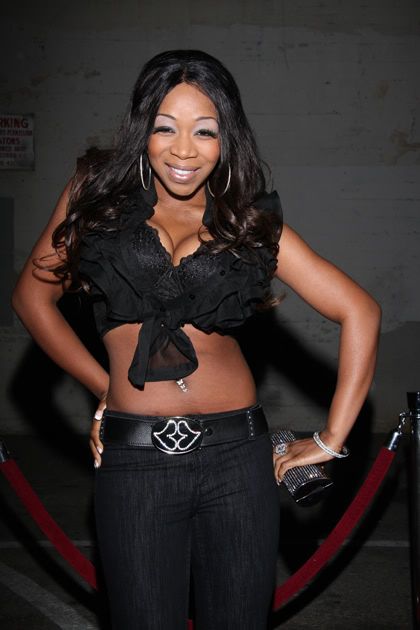 Tiffany "New York" Pollard
looks like she's back on that smoke 3 packs a day diet.
Jennifer Freeman
hit the red carpet.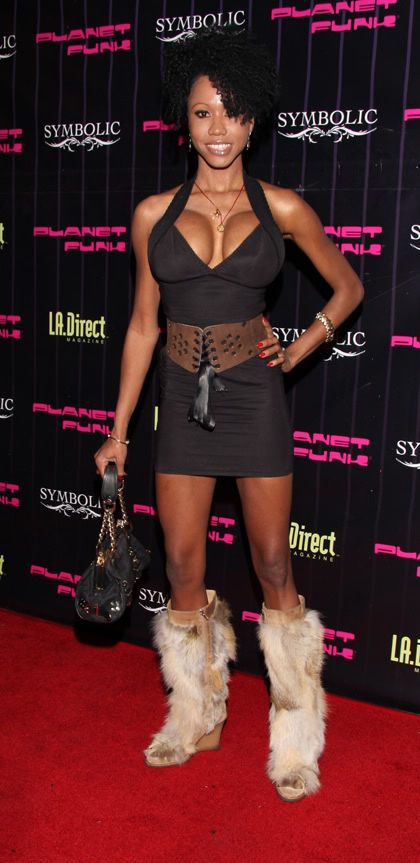 And I don't know who this chick is but I'm mad her name is
Natasha
and even more mad she's trying to be the
Traci Bingham
of 2008. And over at the Diesel show in the NYC: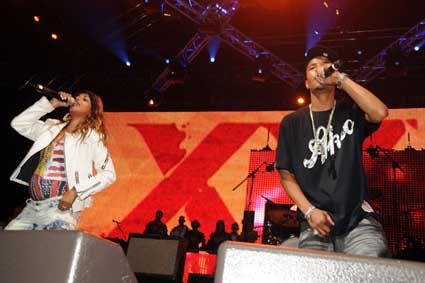 M.I.A.
performed with
T.I.
And yeah, she's clearly pregnant just like we heard. Lots more pics when you read the rest... Here's more pics from L.A. Fashion week events this weekend: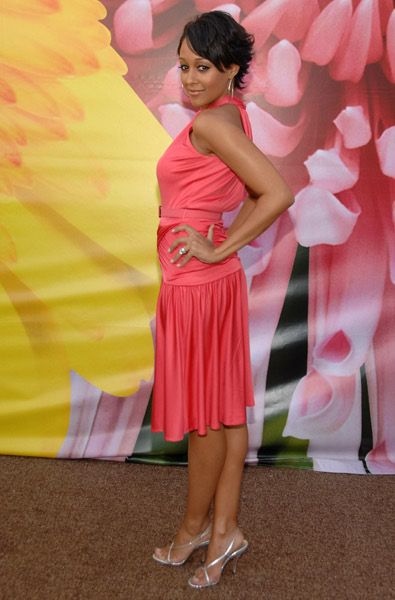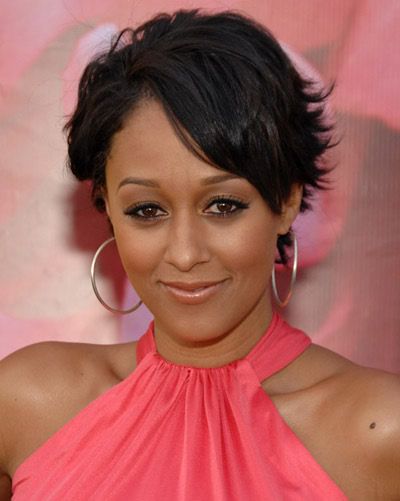 Tia's looking simply gorgeous.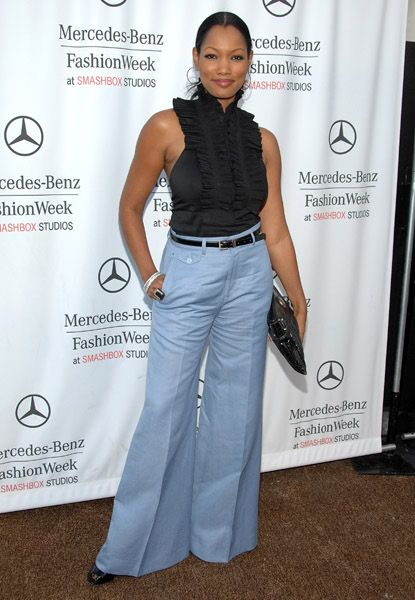 And I'm loving Garcelle's look.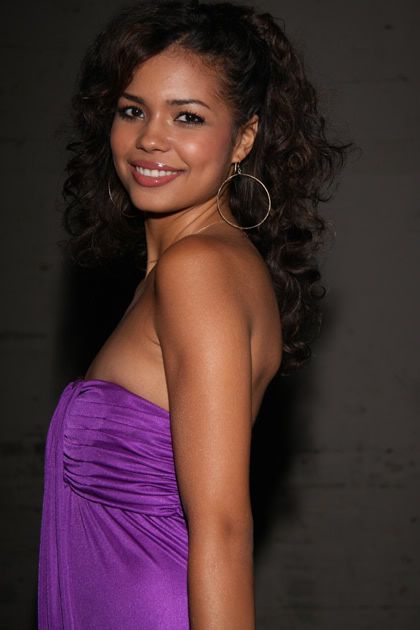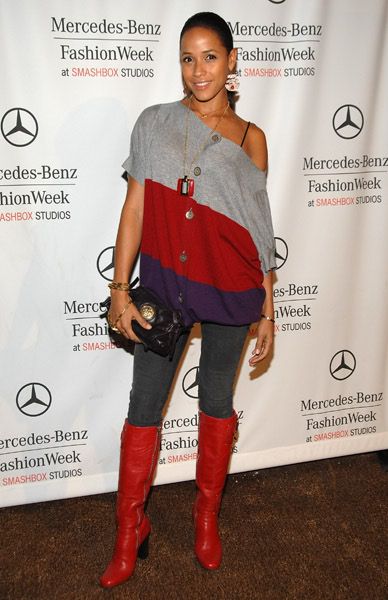 Jennifer Freeman and
Dania Ramirez
hit up some events too. Over int he NYC, YBF folks hit up the Diesel show put on by T.I.,
Pharrell
, and M.I.A.: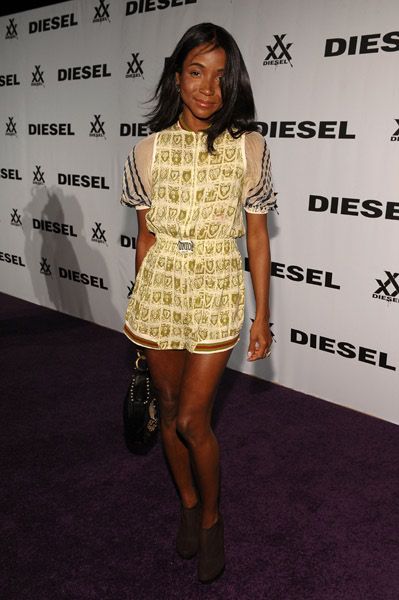 Genevieve Jones
was there. So was
Michelle Williams
:
Kickin' it with
LiLo
.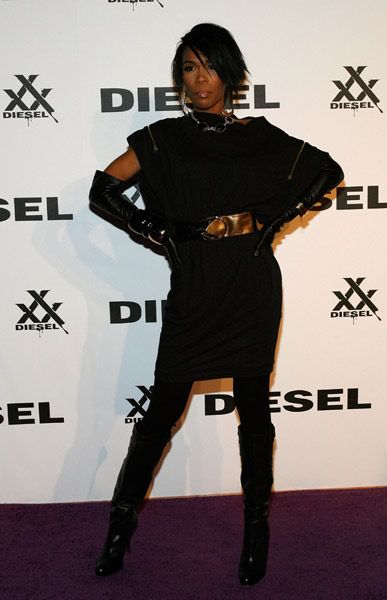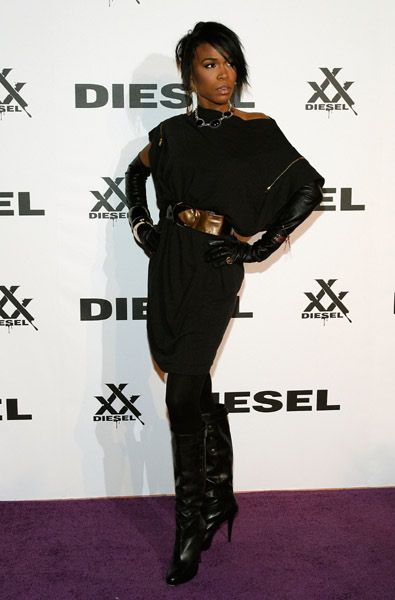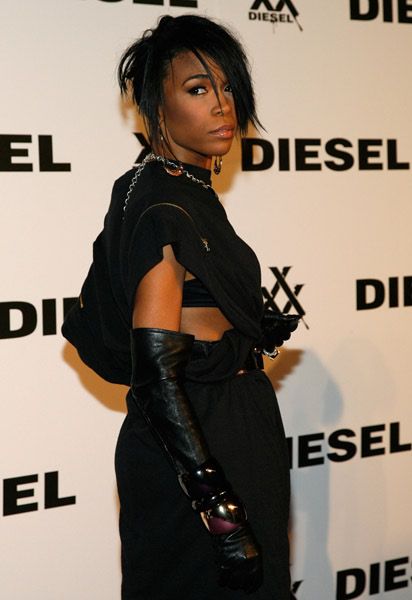 She actually looks pretty hot. Speaking of hot: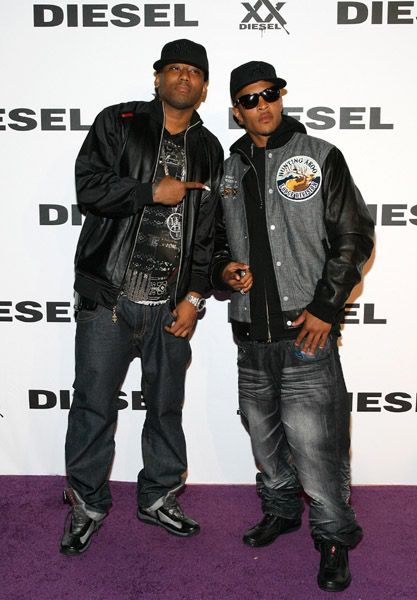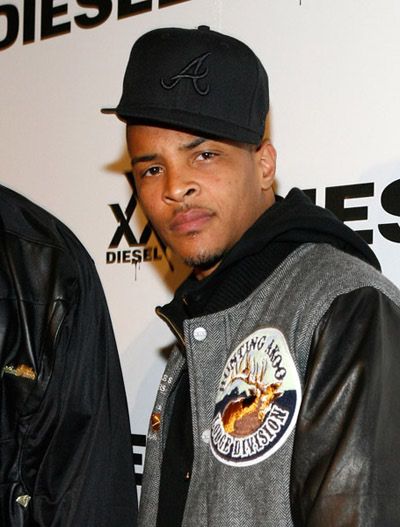 Heeey Mr. Harris. And the performance: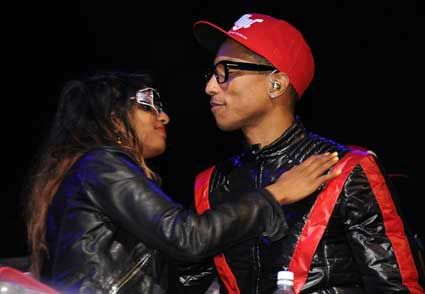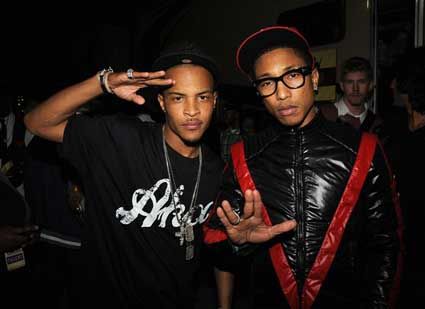 Fun times. The Randomness: 1.  Happy Columbus Day to all the YBF folks here in the states who actually got to stay home today.  And Happy Thanksgiving to all my fabulous Canadian readers.