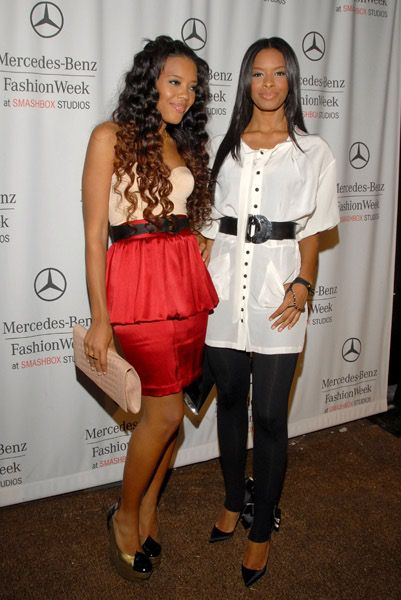 The Simmons
girls hit up the L.A. Fashion Week.  And it has been revealed that
Vanessa
and
Angela Simmons
have landed their own "Run's House" spinoff show.  And it's tentatively titled "Daddy's Girls".  Sources at MTV say the show will launch on their network in '09 and will be based on the girls' lives in L.A.  Vanessa is getting back into acting and Angela is doing...red carpets.  Oh, and the Pastry clothing and shoes business with her sister. Bring on the scripted reality.  I can't help but love it and these girls.
Sullivan
The Randomness: 1. 
Beyonce
is literally about to make her haters people throw up.  Check out all the official details on her world domination with these upcomign albums. 
Papa Knowles
held a listening session last night and revealed all kinds of ish. 
Story
*
passes out just from reading it
*  Loves it all.