Do We Love Them?: Beyonce's Album Covers
Oct 17 | by Natasha
Beyonce
's
I Am
album covers are here: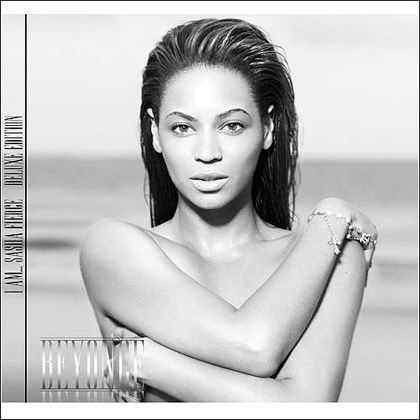 So the whole
WhoIsSashaFierce.com
site
is
Beyonce and part of
Papa Knowles
' marketing tactics. Because it was so hard to figure out. And here's the
official
tracklisting for the deluxe edition double album (the regular album will have 11 of these tracks): I Am...Sasha: 1. Single Ladies (Put a Ring On It) 2. Radio 3. Diva 4. Sweet Dreams 5. Video Phone 6. Hello 7. Ego 8. Scared of Lonely 9. Why Don't You Love Me? I Am...Beyonce: 1. If I Were a Boy 2. Halo 3. Disappear 4. Broken-Hearted Girl 5. Ave Maria 6. Smash Into You 7. Satellites 8. That's Why You're Beautiful So about those album covers...
DO WE LOVE THEM?