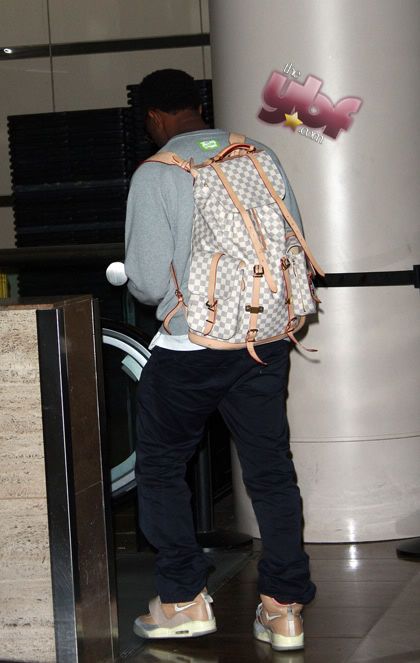 Guess who hit up LAX last night on his way to partake in his next shenanigans...
It's
Mr. West
of course. And if you missed it with that LV Damier bag dead giveaway, you're not getting enough YB in your life.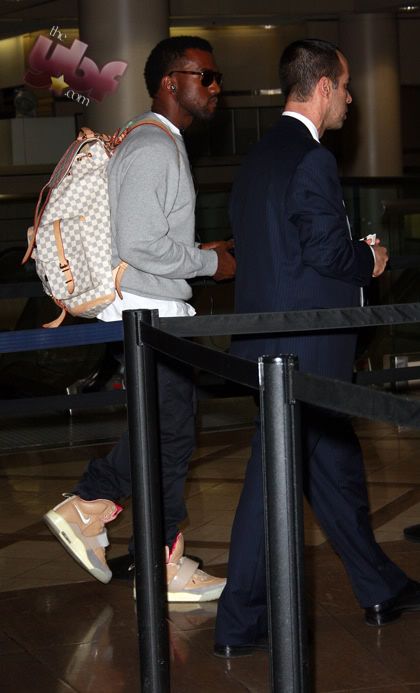 Kanye
was in LA for that Get Nekkid listening party for his new 808s and Heartbreak album.  And when he got to the airport, he was extra unhappy--yet again--to see the paps.  Paparazzi on the scene say he sneered at them and didn't chit chat at all.  No altercation though.  This is weird since he also hit up
Big Boy's Neighborhood
morning show yesterday for an interview and was in a jolly mood.  He even smiled, laughed, and interacted with the paps when he left the station.  Moody much Kanye? On Big Boy's show, 'Ye talked about the LAX incident, which briefly landed him behind bars.  He insisted he simply didn't like being disrespected at an airport.  He left the studios and smiled for the paparazzi waiting for him outside and showed off his new Ice Cream sweater. By the way, Kanye has declined paps' calls for an apology for the airport fracas, during which he attacked a photographer and smashed his equipment.
Splash News