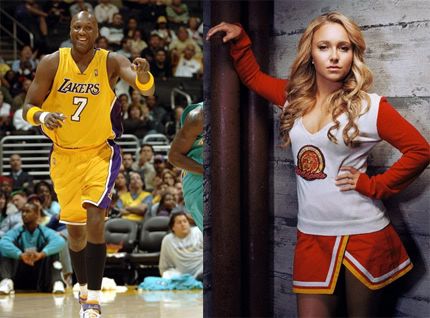 Wow
Lamar Odom
. We're hearing that the Lakers baller was spotted outside the Palladium in Hollywood after Jay-Z's concert the other night trying his damndest to get at "Heroes" chick
Hayden Panettiere
. Interesting since she already has a boyfriend, and he's damn near 10 years older than her. Paparazzi sources on the scene say:
"She seemed thrilled to see Lamar and flirted up a storm with him. He spent much of their chat almost bent double, so he could hear what she was saying. I thought she was dating Milo Ventimiglia, but that didn't seem to stop her exchanging numbers with Lamar. He seemed very fond of her."
Knowing how the NBA ballers work, throw in the Hollywood life, and I believe every bit of this story right here. *
SMDH
* While
Diddy
's '04 Rolls Royce Phantom sold for over $200K after one day on the market at the Dancy Power Automotive Group's showroom in Harlem,
Rev. Run
is having a slower time getting rid of his hot car. Run's '06 black Lamborghini is sitting for sale $255K at the Harlem showroom waiting on a buyer. See pics below: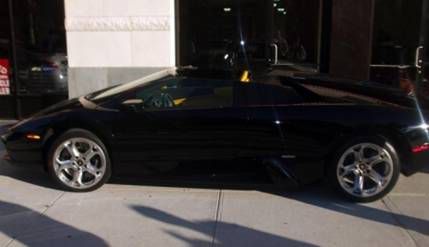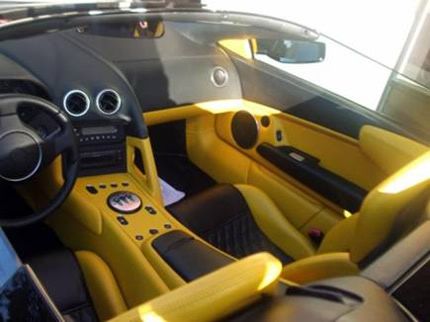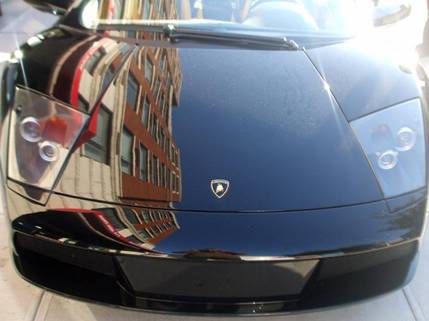 This recession is exposing foks and messin' with people's lives.