Robin Givens
was spotted leaving Little Door restaurant in Beverly Hills last night: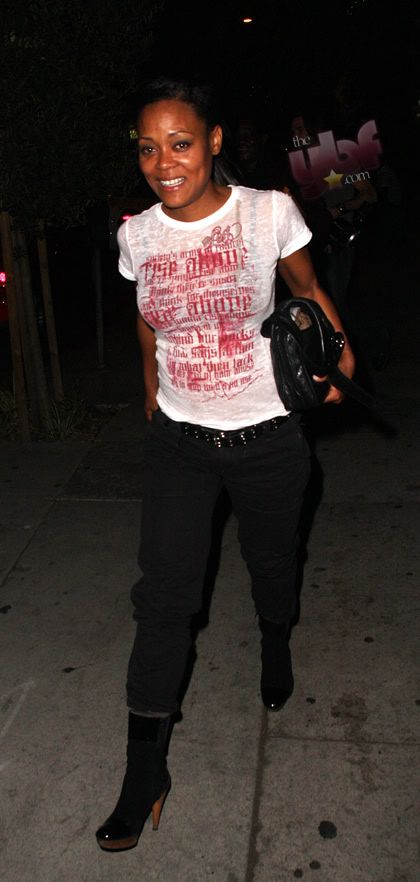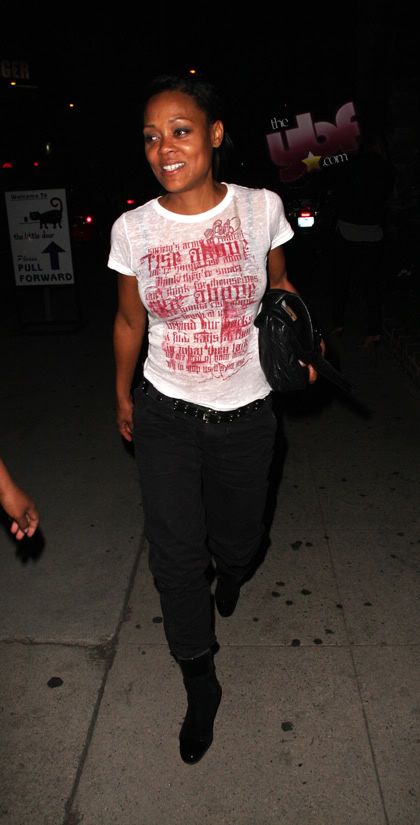 Looking laid back and pretty casual.  And like the wine was flowing freely. And
Halle
was spotted going to class again...but this time she traded yoga for dance class: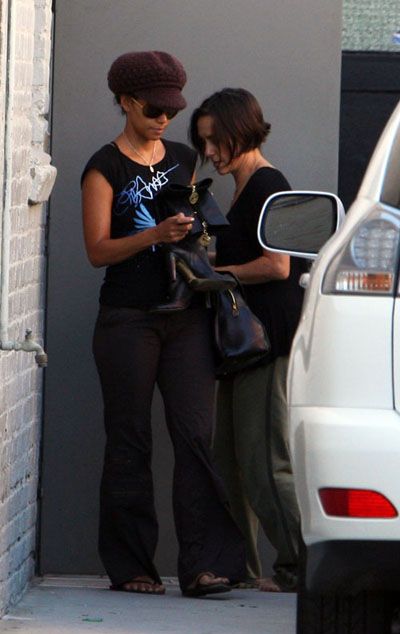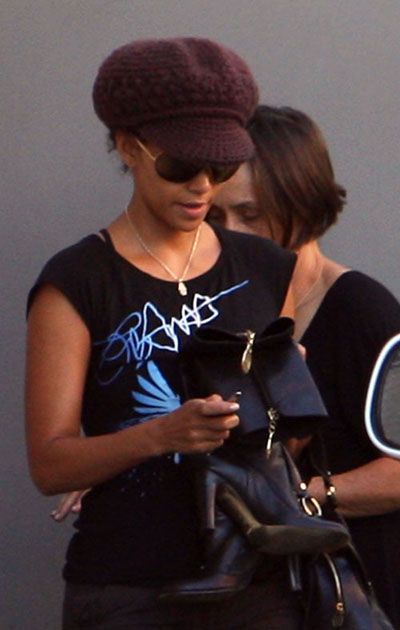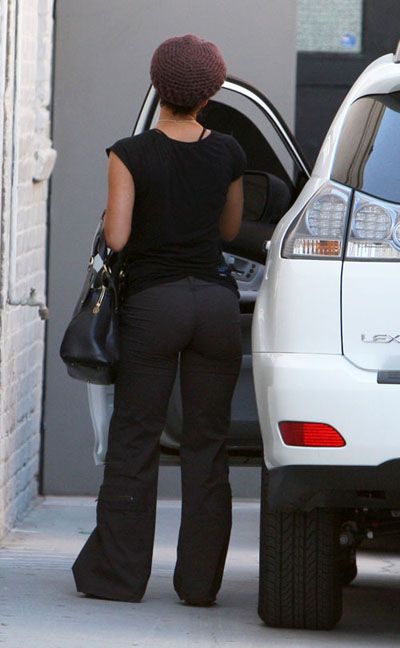 And with those boots, it looks like she may be preparing to be
somebody
's private dancer. Or a movie role. News on Supahead's new book when you read the rest...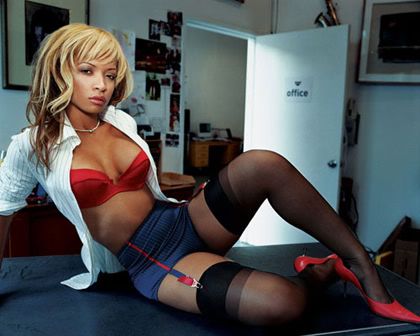 Now y'all know I typically don't post
Karrine "Supahead" Steffans
news.  Her transparent condescending publicity whore shenanigans irk the hell out of me.  But this foolywang material was too funny to pass up.  She just announced that her next book is dropping July 15th and it's called
The Vixen Manual: How To Find And Keep A Man
.  She says there are chapters on how to keep your body right, keep your house clean, stay professional (Seriously?), and sex. She says she's married now as well but won't name the person and says he's a "regular guy with money". 
*blank stare*
The simple fact this chick thinks she has the answer to a single woman's issues is killing me.  I know plenty of single women who'd rather stay single than ho herself out to men for publicity and foolishness because she secretly hates herself.  But maybe that's just who I know. B*tch Please Karrine.
WENN