Yesterday, YBF celebs hit up the Atlanta Civic Center for the 2008 BET Hip Hop Awards:
Not a completely A-list red carpet, but folks showed up and showed out.
Ciara
and
Keri Hilson
hit the carpet looking fabulous.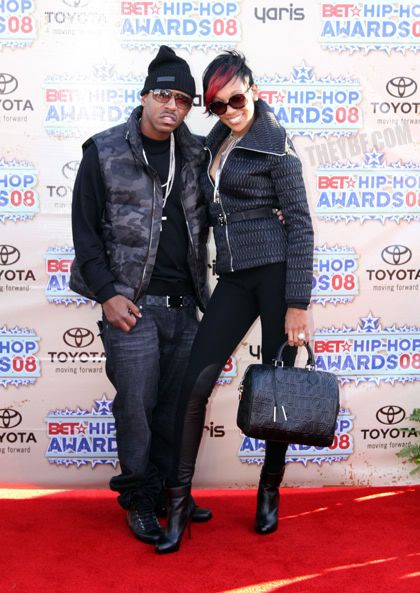 Monica brought her man Rocko along.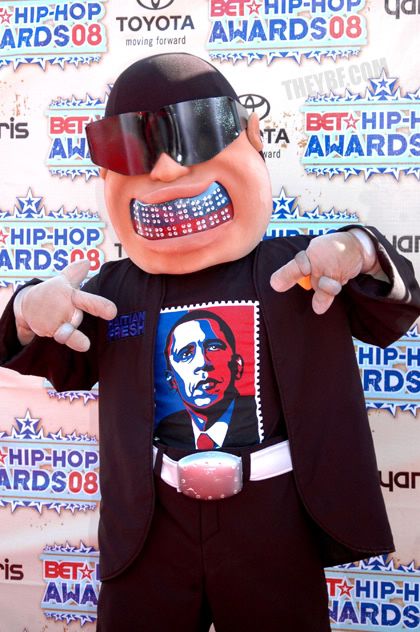 The red carpet was complete with some serious WTF moments. Who is
Haitian Fresh
and why is this O.K.? And it must have been Foolywang Chain Day as
Shawty Lo, Gorilla Zoe
, and
Plies
all brought the foolishness: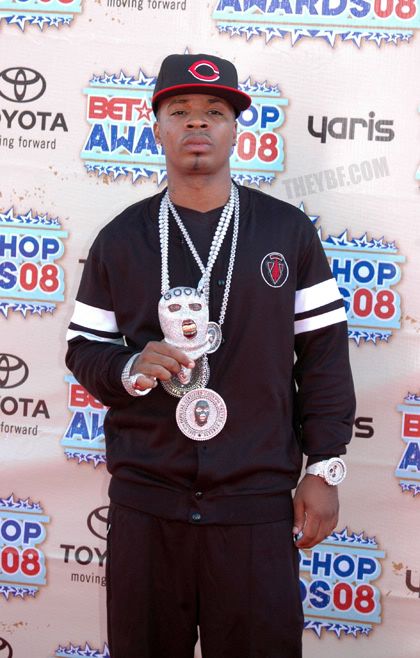 Boo.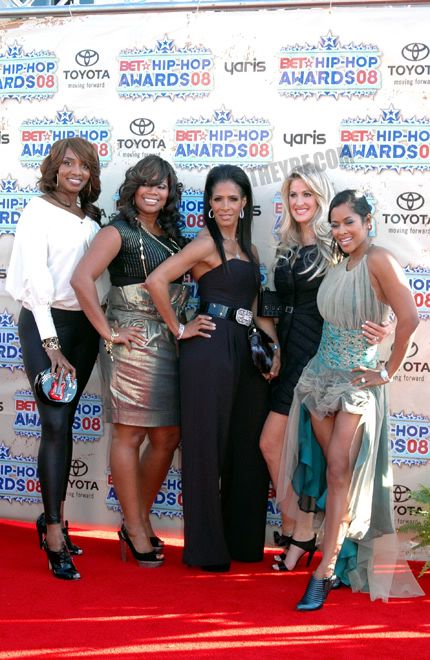 And of course, all 5 ladies of "The Real Housewives of Atlanta" hit the carpet. Lots more from the BET Hip Hop Awards when you read the rest...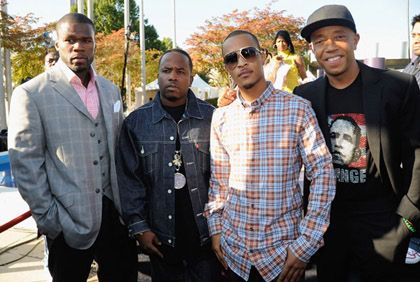 50 Cent, Big Boi, T.I.
, and
Russell Simmons
all hit the carpet.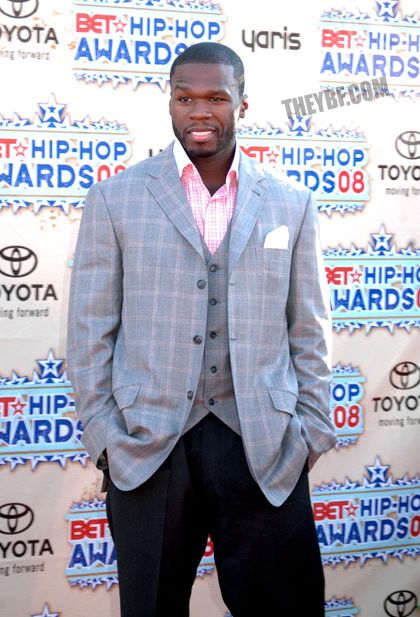 Even 50 looks like he's too old for this ish.
Hey
Mr. Harris
.  Looks like he left
Tiny
at home again.  Or just left her off the red carpet.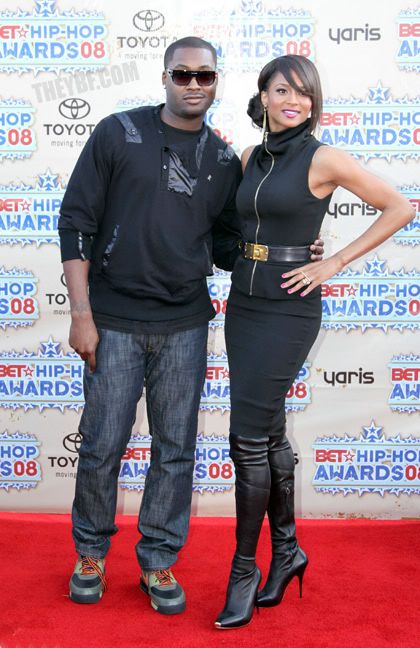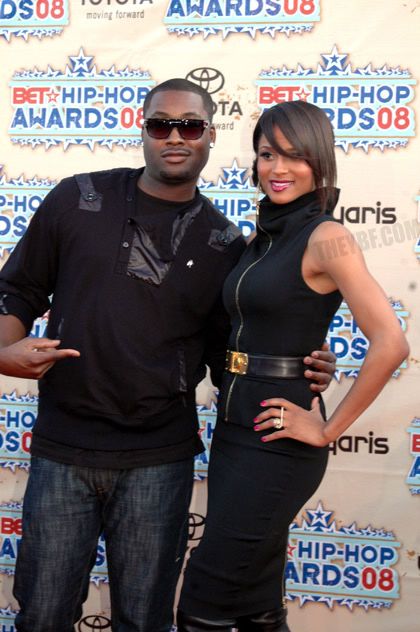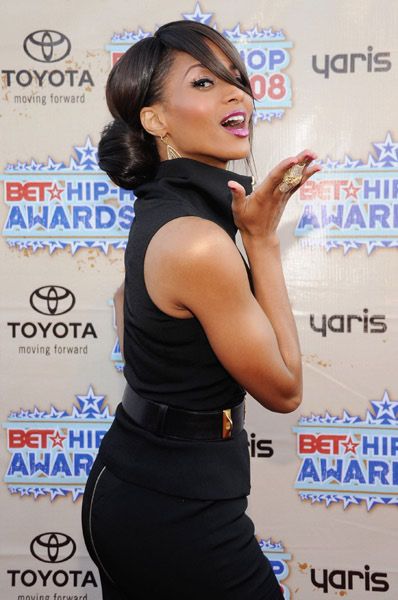 Ciara rocked a pretty cute all black look with gold accents.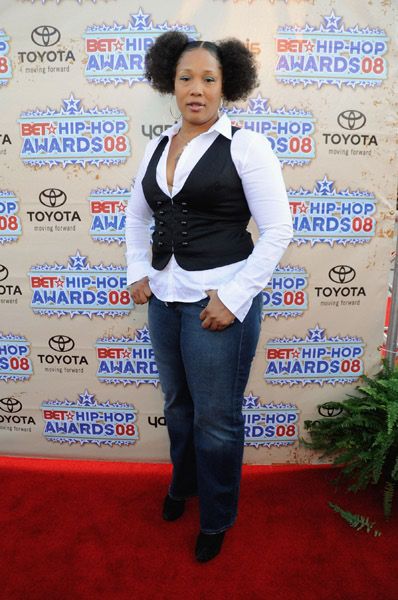 Lady of Rage
is still rocking rough with her afro puffs.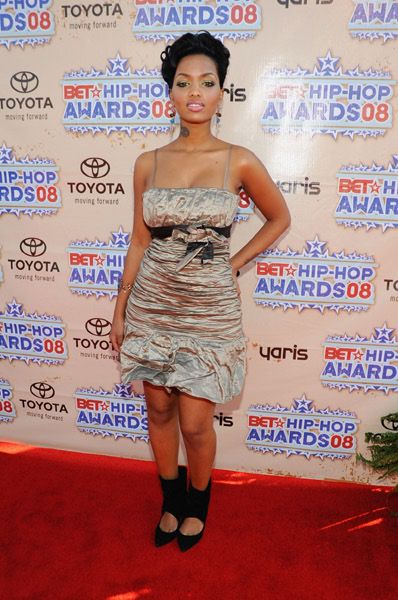 Angel Lola Luv
...you fail.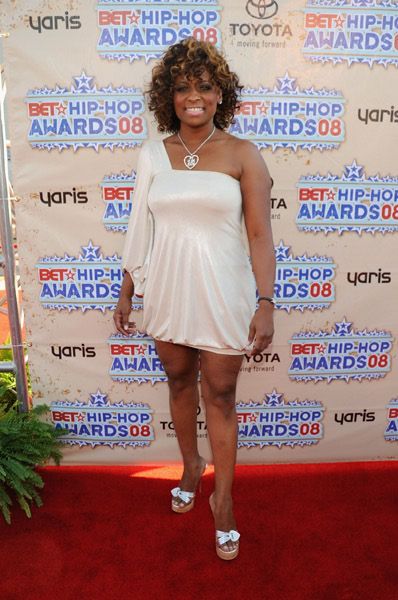 I would say the same to you
Yo Yo
but I don't disrespect legends.  Well, today I'm not.
Monica rocked a pretty cute look with her black Louis bag.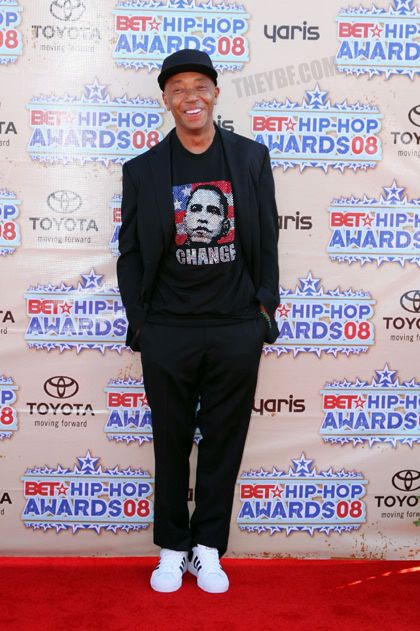 Prince of the O-Town
Bow Weezy
was there.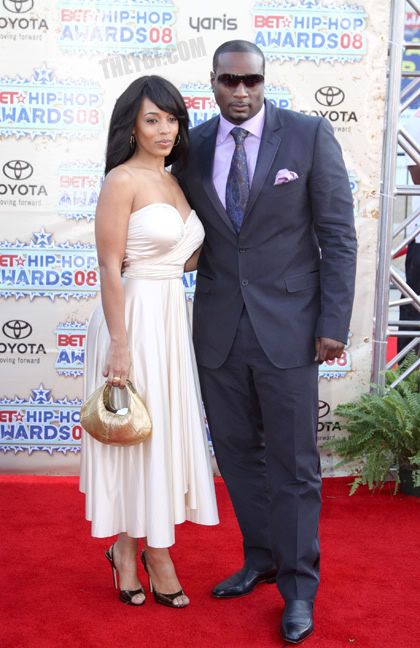 Oh, so it looks like
Melyssa Ford
has moved on from
Flo Rida
.  She showed up to lots of BET events with this mystery man.
UPDATE
: That "mystery man" you are seeing with Melissa Ford is
Devyne Stephens
. You have probably heard of him but he is really big in the industry. He is based in ATL and has an artist development company and has worked with people like Usher and Fergie to name a few. He started off as a choreographer and moved on to artist development. The name of his company is Upfront Entertainment which is actually the label Akon is signed too. I hear he's making in some serious serious mula and
that
is why Ms. Ford made him her new man.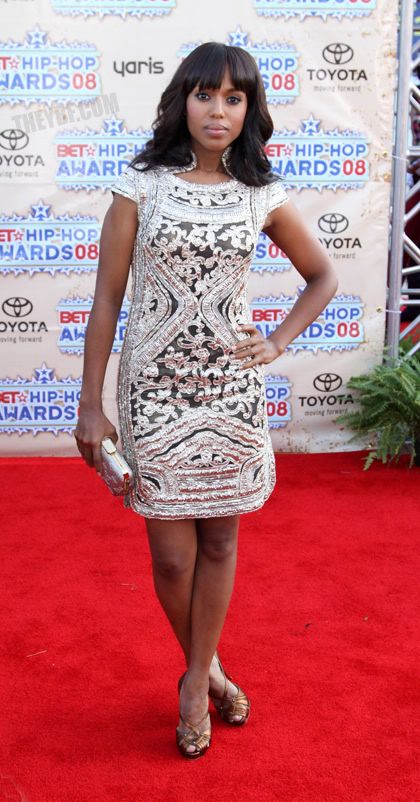 Even
Kerry Washington
couldn't completely class up this red carpet.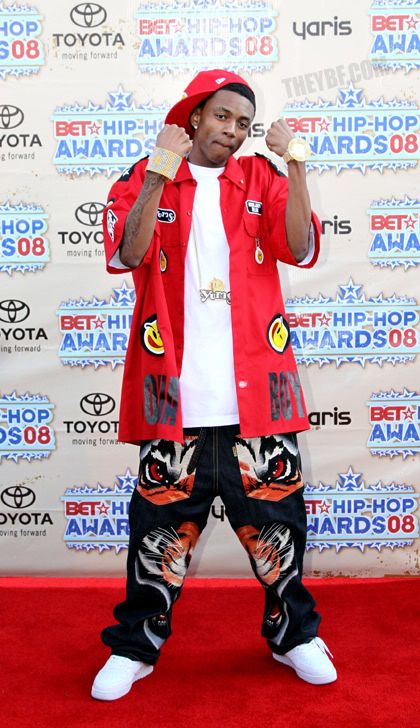 WTF are you wearing
Soulja Boy
?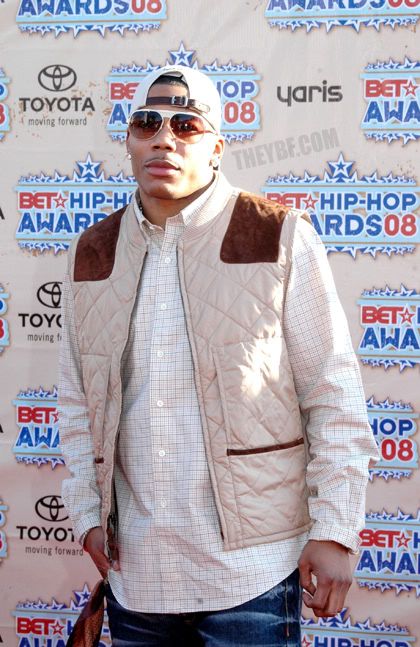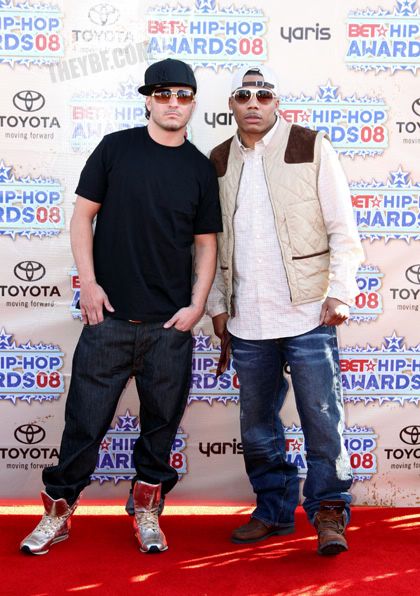 Nelly
hit the carpet with a guest.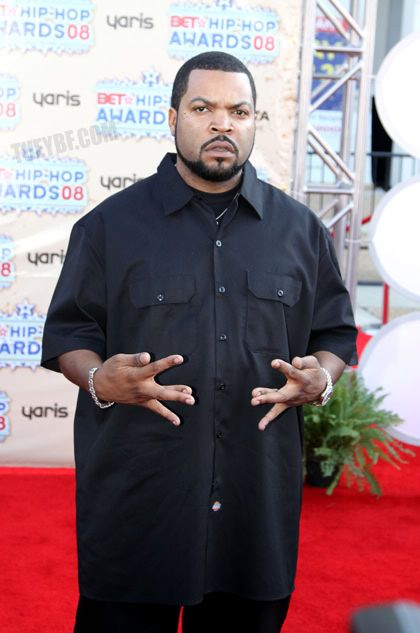 Ice Cube
flew solo.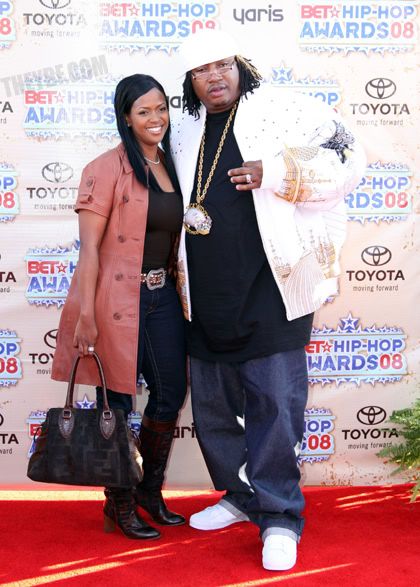 Um,
E40
.  Break ya girl off a bit more change so she can step her game up.  The matching logo Fendi bag and shoes is really killing me softly.
Sean Garrett
was there.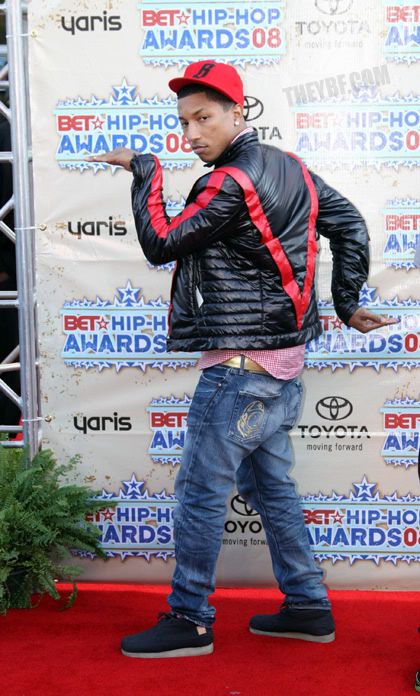 Pharrell
got silly on the carpet.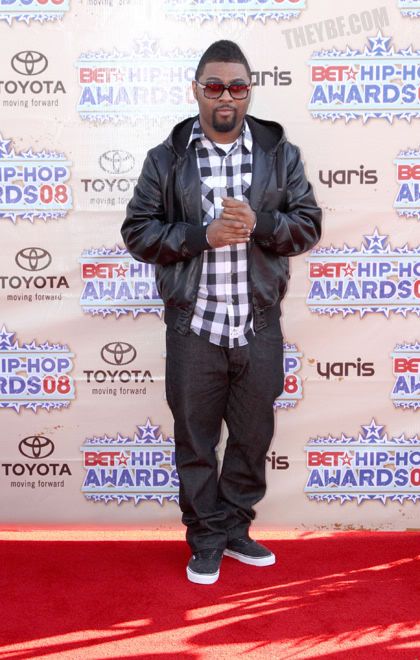 Musiq
was there.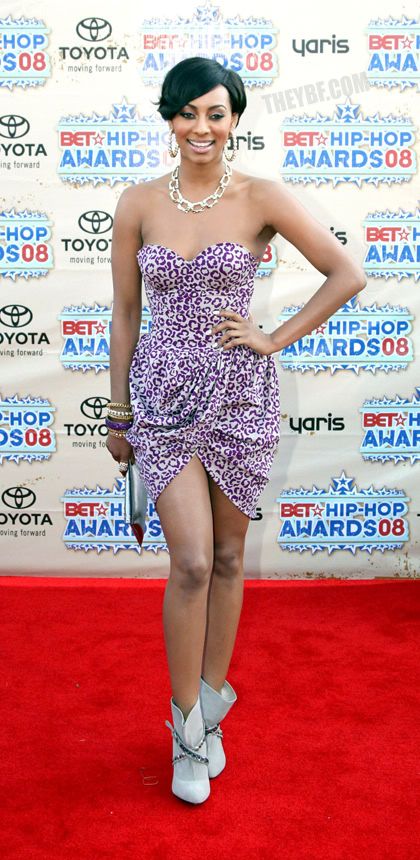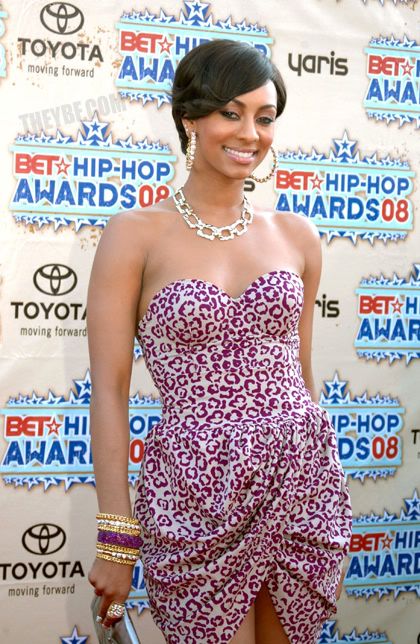 Keri Hilson
finally axed the mushroom cut, went a bit shorter, and rocked a very cute look.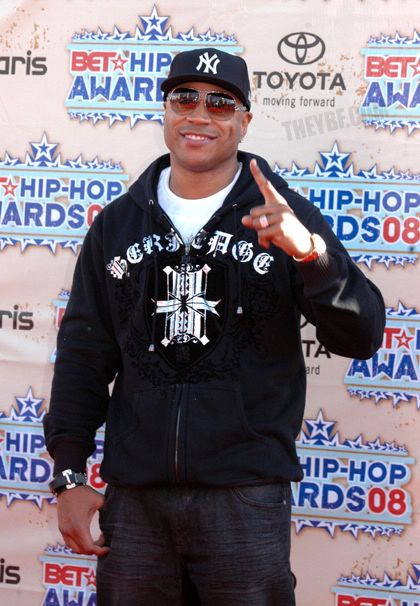 LL
and his smile hit the carpet.
MC Lyte
made a fab appearance.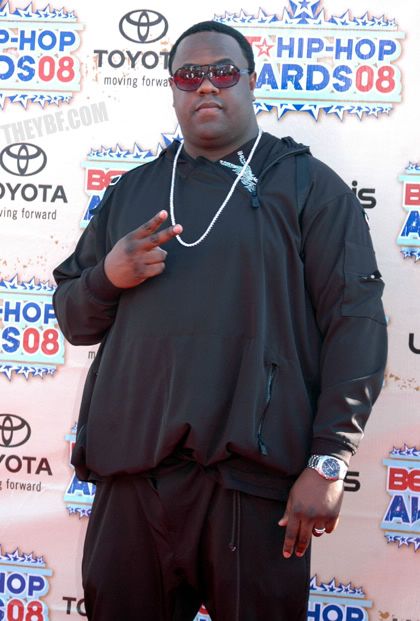 Jamal
who is playing
Biggie
in the new
Notorious
movie hit the carpet.
And so did his co-star
Derek Luke
.
No sir
T-Pain
.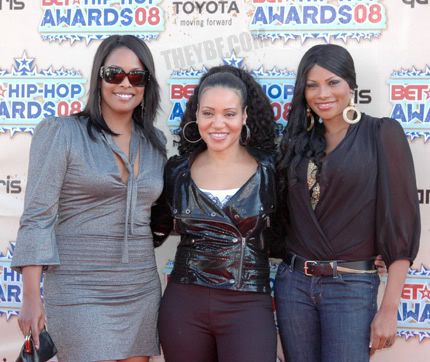 Salt-N-Pepa
made an appearance.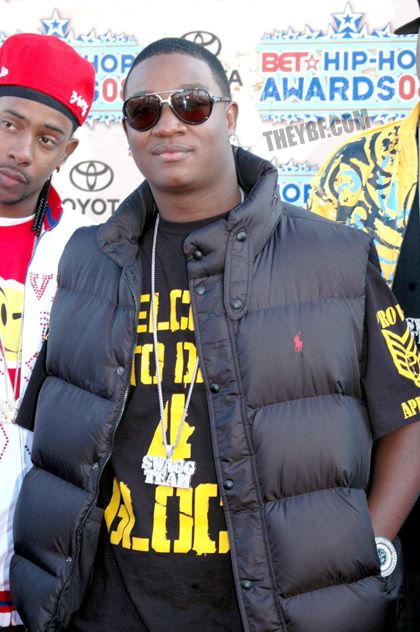 And
Yung Joc
hit the carpet too.
Oh hey
Common
.  With your cute self...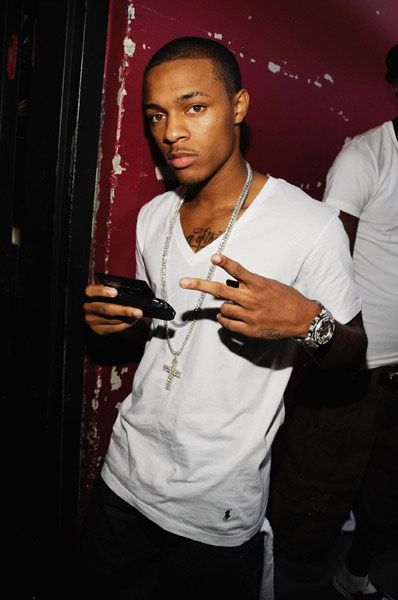 Smedium V-Necks are not gangsta
Bow Wow
.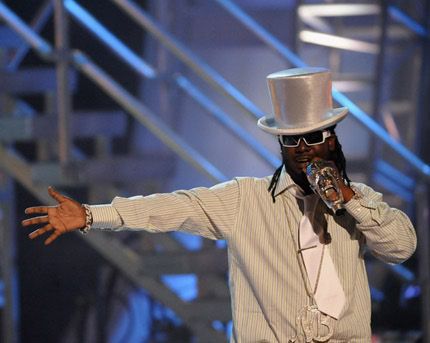 And of course, T-Pain hosted the event.  We'll hold off on posting pics from the actual show since many of you will watch next Thursday. Check out the drama with T-Pain replacing Katt Williams as host last minute
here
and Lil Wayne's on stage pregnancy announcement
here
. Stay fab!
WENN