Jermaine Dupri
hosted a Pre-BET Hip Hop Awards Party at his club Studio 72 this weekend: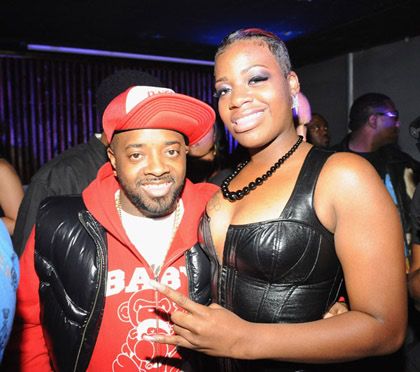 Fantasia
and a few of his other celeb friends rolled through.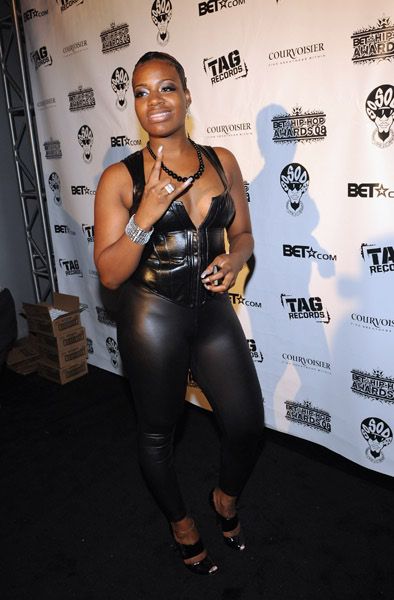 Um, Fanny.  Are you serious right now? 
My
blood circulation got cut of just looking at this ish.  I want you to go back and rethink this decision. But on a more fabulous note: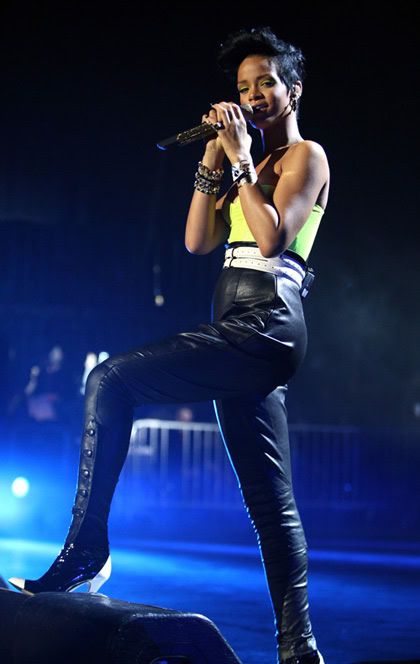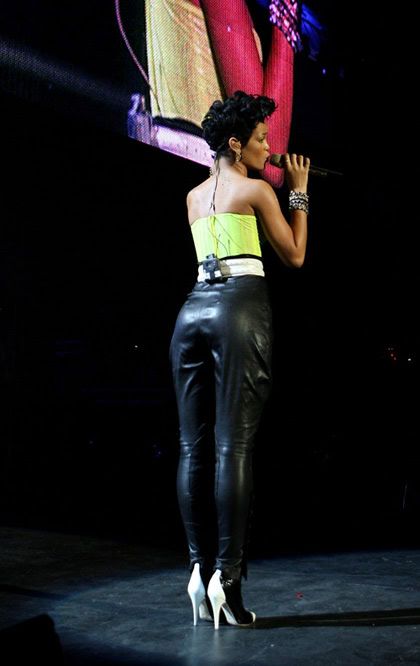 Rihanna
hit the stage with
Justin Timberlake
for his
J.T.
and Friends concert at Vegas' Planet Hollywood the other night.  Cute and different look for ya girl.
But what could she have possibly been singing this hard? More pics when you read the rest...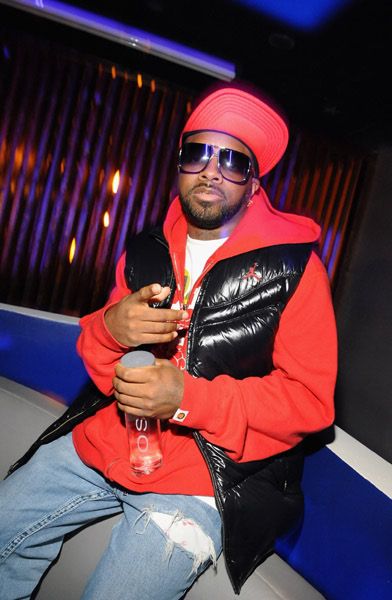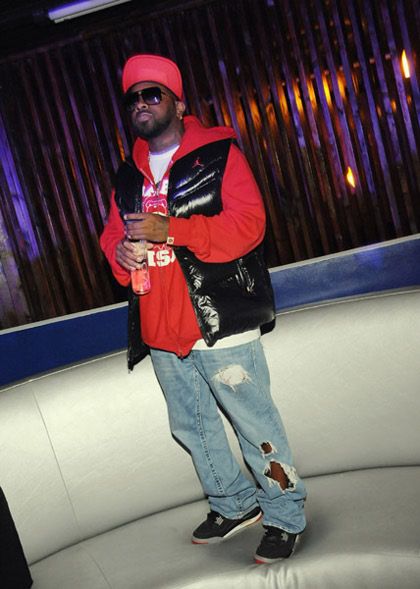 JD partied by standing on the couches. He had to be able to see the crowd.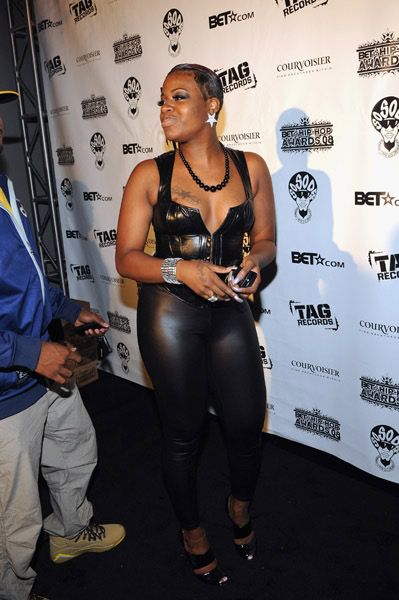 Oh Fanny.  I just can't.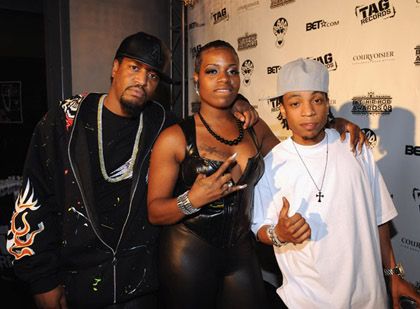 J Bo
of the
Young Bloodz
and
Shawty Red
were there too.  Who are these people?  I'm getting too old for this ish.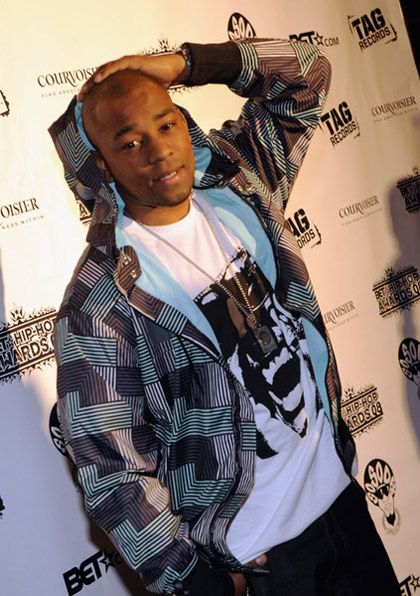 And
Dennis the Menace
rolled through. Over in Vegas, Rihanna and
50 Cent
hit the stage with Mr. Timberlake: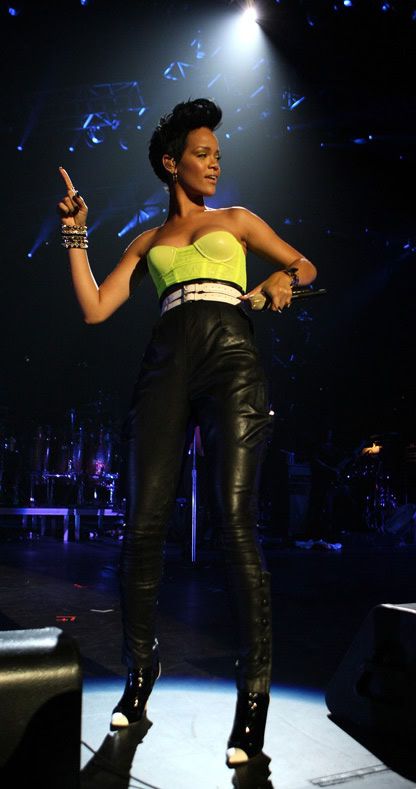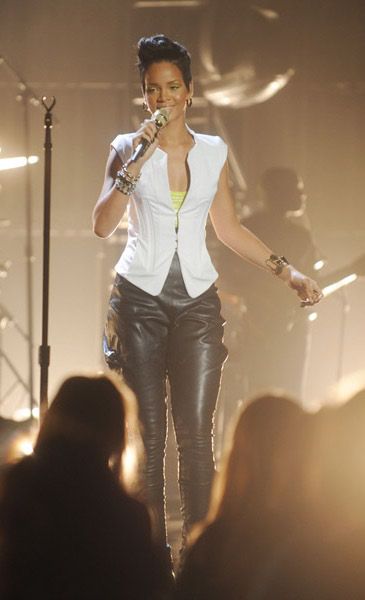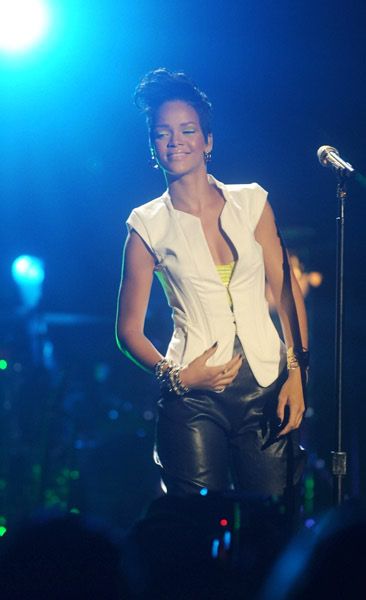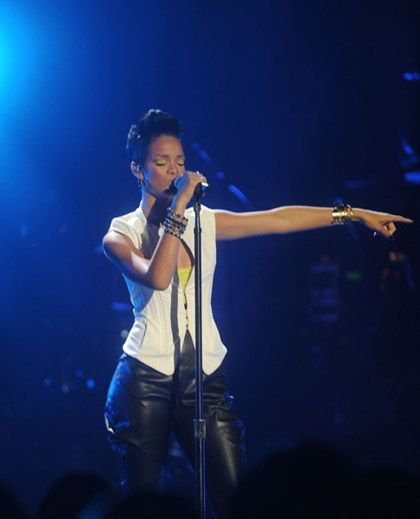 An edgy look for Rih Rih. And I take back what I said. Those leather Hammer pants are actually pissing me off.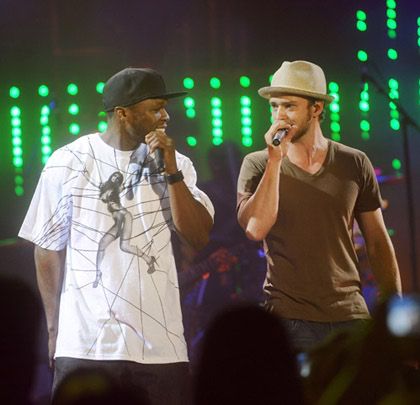 50 looked his usual.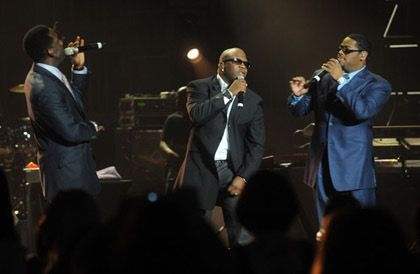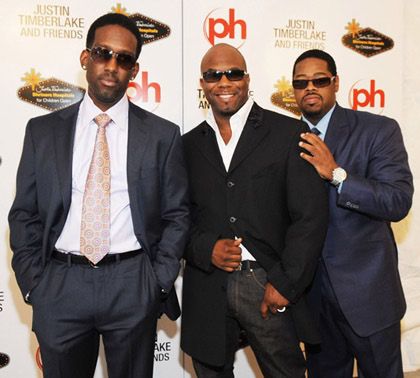 And
Boyz II Men
were also in attendance.  Nice.
RDiamond/Truscello