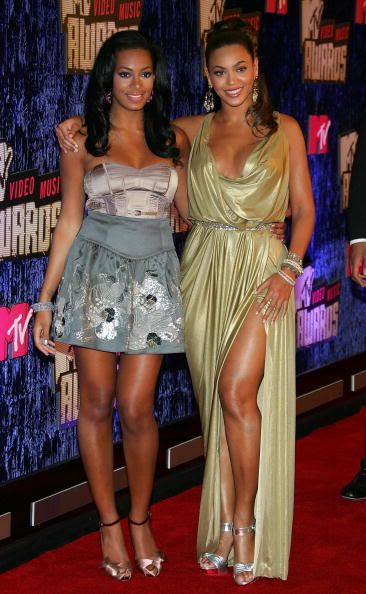 The last stop before
Knowles
World Domination is approaching. 
Beyonce
's second solo world tour kicks off April 2009.  But this time around, The Knowleses are in talks to bring lil sis
Solange
along for the ride:
Last week, Mathew Knowles broke the news that Beyoncé will embark on a 110-date world tour that will begin in April 2009 and trek through Canada, Europe, the U.S. (with a one-week stint in Las Vegas), Mexico, South America, Japan, Africa, and Australia. But what you didn't hear was that Beyoncé won't be the only Knowles on the road. Discussions are under way for Solange to join her big sis' on tour. After seeing the elder Knowles rock arenas, fans would be able to go to a more intimate location and watch Solange perform at an official "after-party." Specific details have yet to be announced.
Papa Knowles
aint playin' with y'all.  He's
going
to make you like his babies. And in other tour news: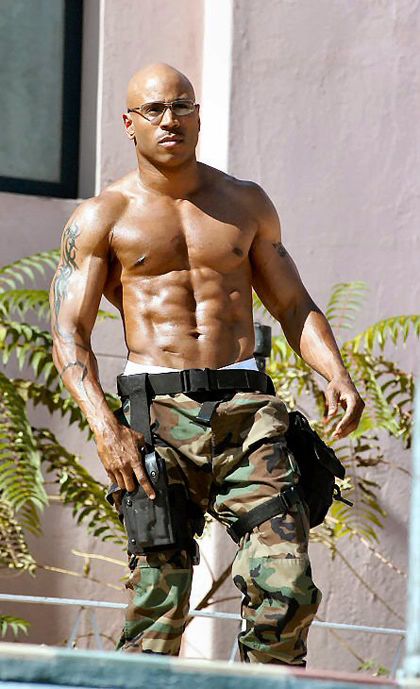 *composes self  to carry on with this post*
LL Cool J
was a no-show once again last night in Houston.  He was supposed to open up for
Janet Jackson
and made no appearance at all.  Instead, the DJ played music for the first hour and a half before Janet came out.  And it seemed a surprise to everyone as they had to actually go find a DJ to play.  No word was given before or after the concert as to why he didn't show, but his fans are defintiely upset.  I'm going with dude is tired of playing 2nd to everybody in the industry when he's been here longer than damn near everybody.  Just my guess.  LL
also skipped out on the DC show
last week.
WE'VE JUST LEARNED
: LL Cool J has been found. And dude is not a lick of sick or injured. he was psotted by several YBF readers at Madison Square Garden in the NYC last night. He was as at the Knicks preseason game last night vs. the Celtics! And he was sitting in floor seats center court in a red fitted and a red leather jacket. And I hear when they showed him on the jumbotron, he did his classic LL lip lick. Stop playin' LL. More music news with
Soulja Boy
when you read the rest...
Soulja Boy Tell'Em
is gearing up or his second cd release and it's called...
iSouljaboytellem
.   It hits retail December 16th and the first single is called "Birdwalk" which hits radio this week. Here's a snippet of another one of his tracks off the upcoming album "Turn My Swag On"
here
. This dude is determined to make the entire world dance by snappin', poppin', swaggin', and walkin'. Hilarious.