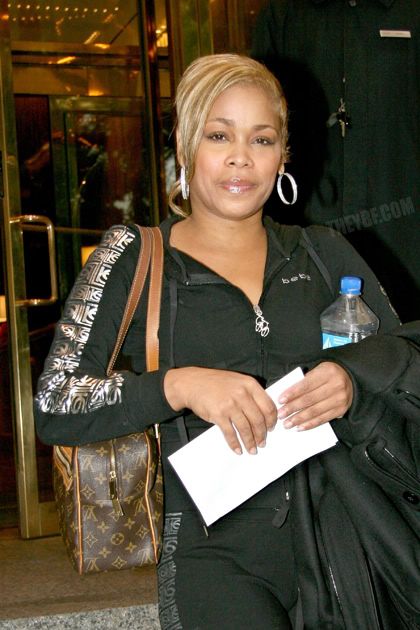 Tionne "T-Boz" Watkins
was spotted hitting the streets of New York City after leaving her hotel yesterday: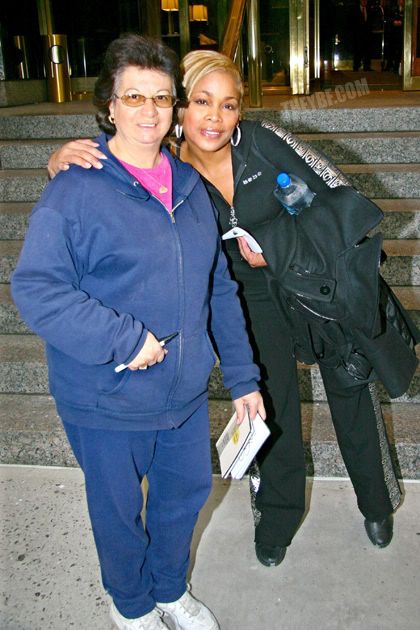 Still rocking the blond asymmetrical bob like it's 1992, but chick still looks like she did back in '92.  She and
Chilli
are on some other ish when it comes to not aging.  Gotta love it.  And she even stopped to pose for a picture with a "fan" outside her hotel--who just so happens to always be outside this hotel when celebs are leaving.  Good to see T-Boz back on the scene.
WENN
WE'VE JUST LEARNED:
T-Boz is in the NYC taping the new season of "Celebrity Apprentice".  She's one of the contestants. The Randomness: 1. How in the hell did
Toni Braxton
get voted off "DWTS"
?