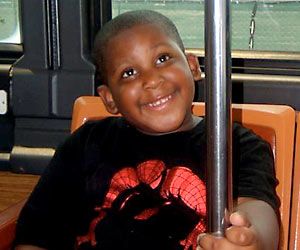 Jennifer Hudson
has reportedly arrived to the Cook County Medical Examiner's office.
Authorities have confirmed
that the body is indeed that of
Julian King
.
The Medical Examiner also reports
that the boy suffered a gun shot wound in the head. This Examiner's report is not yet conclusive. TheYBF.com has also learned that
Jennifer Hudson
will supposedly give a press conference around 5p cst today in Chicago. There is no word on if this press conference will be televised or which details of the Hudson tragedy will be discussed.
UPDATE
: Chicago's Police Department is conducting a public press conference right now but Jennifer Hudson is not in attendance. She very likely may not have been up to it after just having to identify her nephew. Horrifyingly sad situation.
Story still developing...
Past details
here
.