The Cannons never cease to amaze me. Nick and Mariah threw a Halloween bash/6 month anniversary party last night at Marquee in the NYC: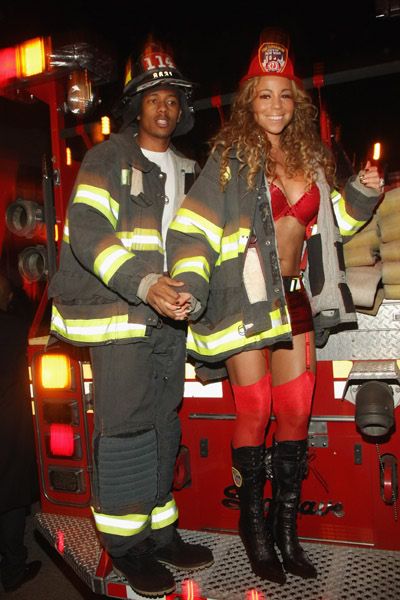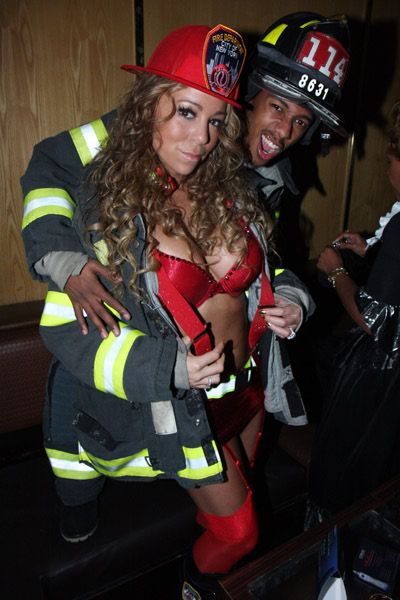 I have a feeling they had these firemen/firegirl costumes in their closets already. At least MiMi probably did.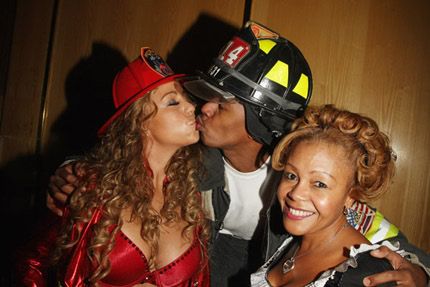 Mama Cannon was even there to celebrate. Oh, but that's not all. The Cannons pulled out a costume change mid-party: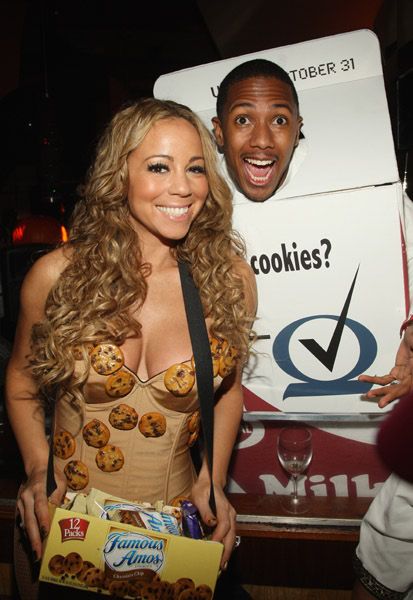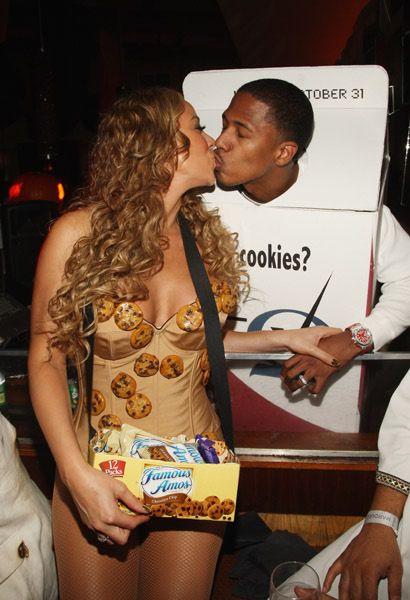 This milk and cookies thing is hilarious to me. And for some reason I love them for it. I would have loved them even more had they gone as Ice-T and CoCo. Lots more pics from the Halloween Anniversary bash when you read the rest...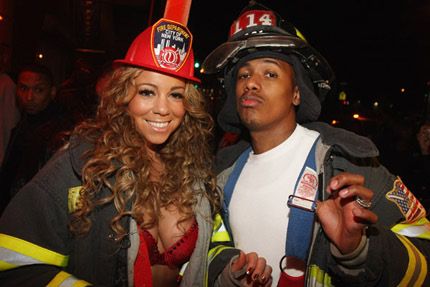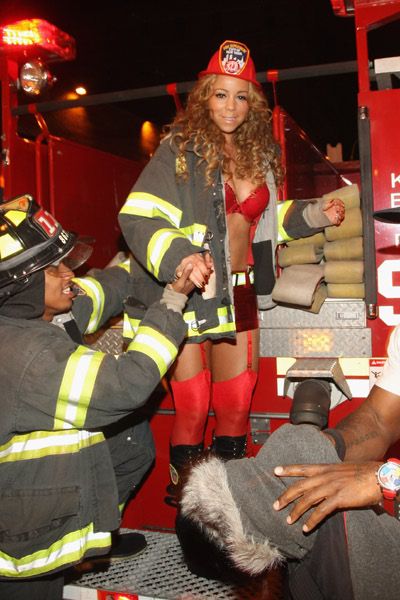 I know NYFD is so proud. And inside the bash: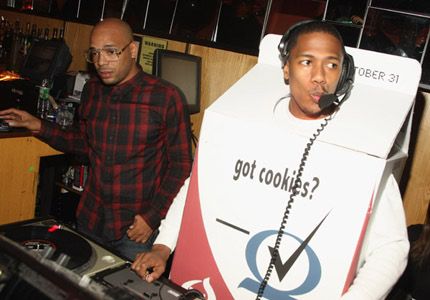 Nick/Milk DJ'd.
Oh Mimi. The one time of year you're actually dressed appropriately. Loves it. Their celeb friends came out to play too: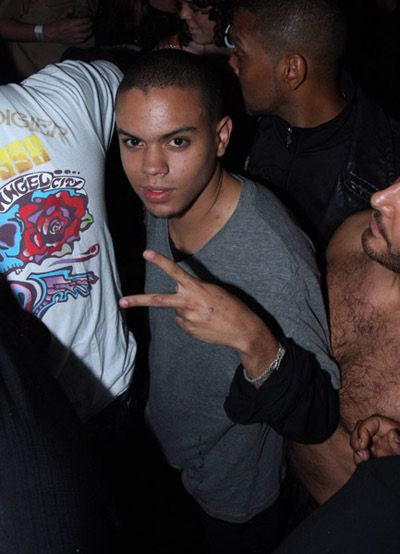 Um, who is the big naked man behind Evan Ross? Actually, I don't really want to know.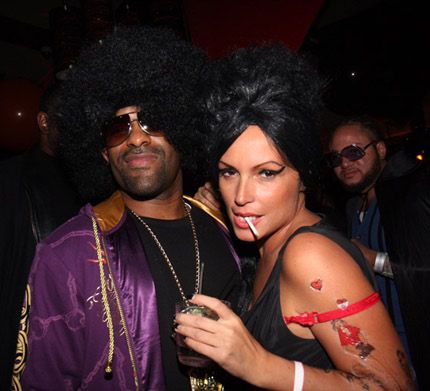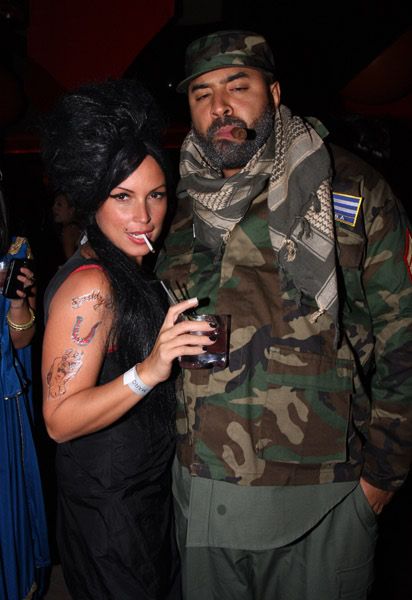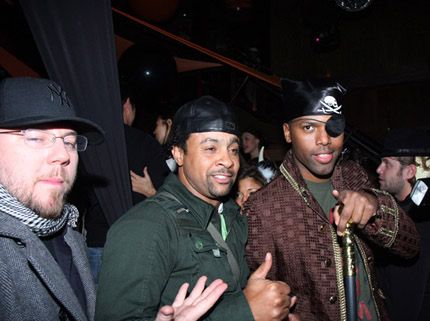 Angie Martinez went as Amy Winehouse while DJ Clue, Shaggy, AJ, and Ebro went as...something too. And over at Kim K.'s Halloween party: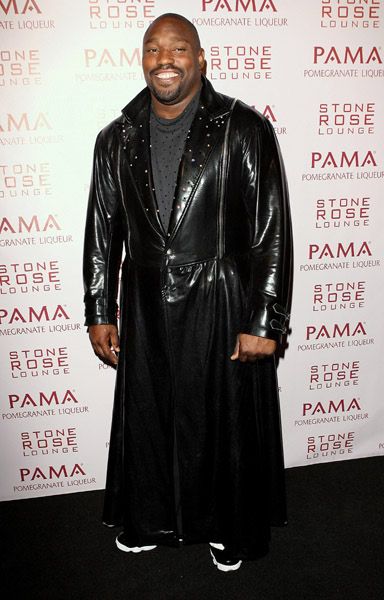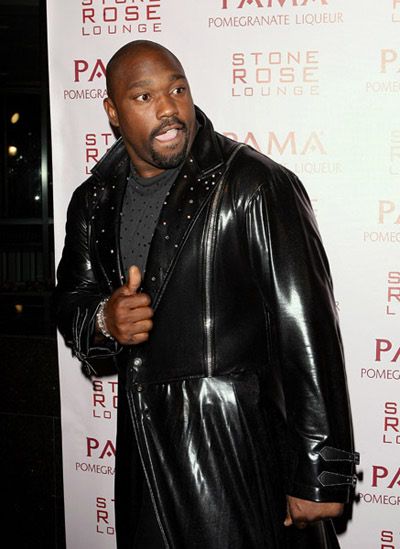 Warren Sapp went as Morpheus from The Matrix. At least I hope that's why he was wearing this bedazzled patent trench coat.
Lovekin/Nunez/Grant