Jennifer and her 7 year old nephew Julian
Jennifer Hudson
and her sister,
Julia Hudson
, established a foundation to benefit families of slain victims. Here's the info from the
Chicago Sun Times
:
The Hudson-King Foundation for Families of Slain Victims will provide basic needs such as food and shelter as well as grief counseling for victims of crime, according to the Jennifer's publicist. Here is the contact information for the new charity: Hudson-King Foundation c/o Abrams Garfinkel Margolis Bergson, LLP Attention: William L. Abrams, Esq. 237 W. 35th St. 4th Floor New York, NY 10001
The Hudson family will be holding private funeral services on Monday for
Darnell Donerson, Jason Hudson
, and
Julian King
. The invitation-only funeral will be held on the South Side of Chicago at the Apostolic Church of God. An announcement will be made today on whether a public service will be held, according to Hudson Funeral Home, which is handling the funeral arrangements.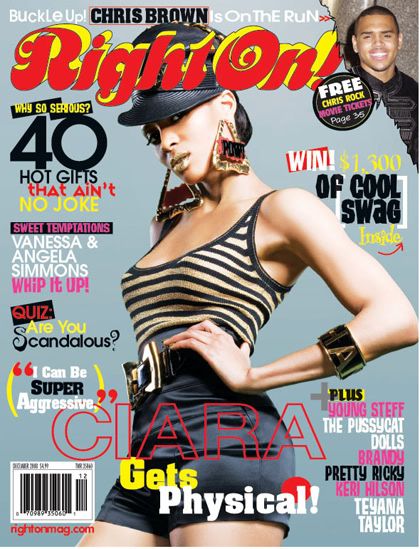 Ciara
is on the cover of the new
Right On!
magazine. This magazine is still around? Really?
Here's video of
Keri Hilson
and her fam going to early vote in Atlanta this week. Cute. Before she goes on tour December & January she shot another video her other single "Turning Me On" ft.
Lil' Wayne
as well.