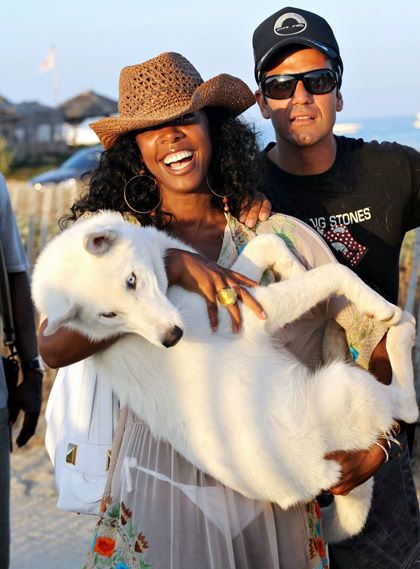 Kelly
is still going at the music thing.  She's already recording her next album.  I'm almost forgetting what this chick looks like since she rarely shows her face here in the states anymore.  So I wonder how that's going to affect her future album sales.  Sources report:
Kelly Rowland is plotting an April 2009 release for her upcoming 3rd album on Music World Entertainment / Columbia Records. The yet to be titled follow-up to "Ms. Kelly" is said to feature productions from Nate "Danja" Hills, who's also contributing on the next albums by Britney Spears, Brandy, Keri Hilson and Pink.
KellyRowlandweb.com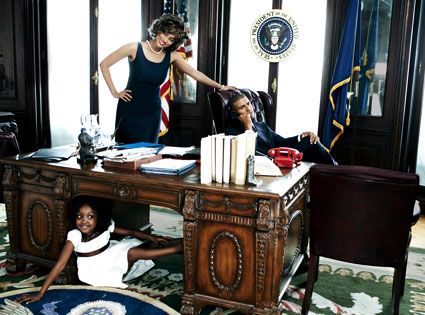 Tyra Banks
has announced she is officially backing
Barack Obama
for America's Next Top President. She says:
"Throughout this historic presidential campaign, I have been inspired by Senator Barack Obama and his message of change," the talk-show host said in a statement. "I believe he will uplift all Americans during these critical times. I will be voting for Obama because I feel America is not only ready for this change, we are in need of it."
Source: E! Online
Because we were all anxiously awaiting her to give her co-sign. Now we can rest easier for the next couple of days and be confident in our choice for Prez.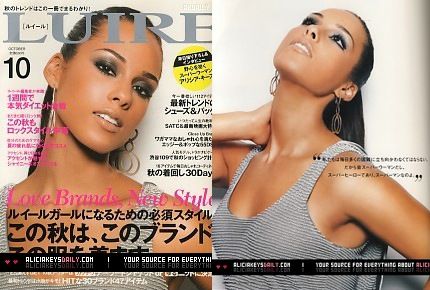 Alicia Keys
is covering the pages of the new issue of
Luire
magazine over seas.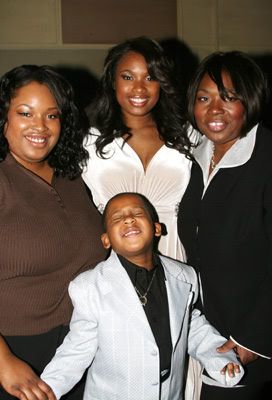 And the Hudson family has decided to hold a public memorial in addition to their private funeral services for
Darnell Hudson, Julian King
, and
Jason Hudson
.  A memorial service will be held this evening (Sunday) for all three slain family members. The service is open to the public and will be held from 4 to 7 p.m. at the Pleasant Gift Missionary Baptist Church located at 4526 S. Greenwood, Chicago, IL. There will also be a private service at the church from 3 to 4 p.m. Organizers of the services say
Jennifer Hudson
and her sister,
Julia Hudson
, will not be in attendance. The Hudson family will be holding private funeral services on Monday. The invitation-only funeral service will be held on the South Side of Chicago at the Apostolic Church of God.