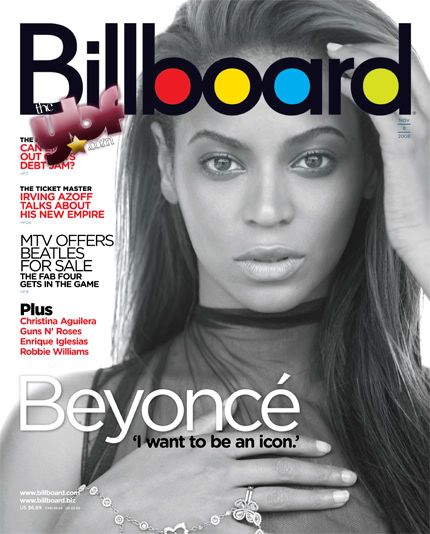 Beyonce is covering the pages of the upcoming issue of Billboard magazine. The rest of the spread is after the jump... And we've got a leak from the I AM Sasha Fierce album. It's the full version of "Halo"--one of my fave tracks so far: [audio removed by editor]
Our friend Nile has B's leaked "Diva" track here
Click the thumbnails for the full sized images: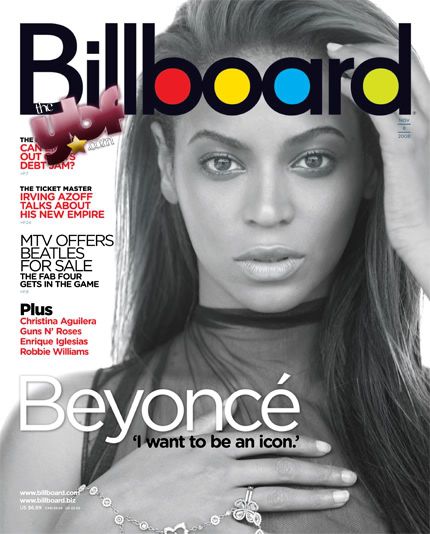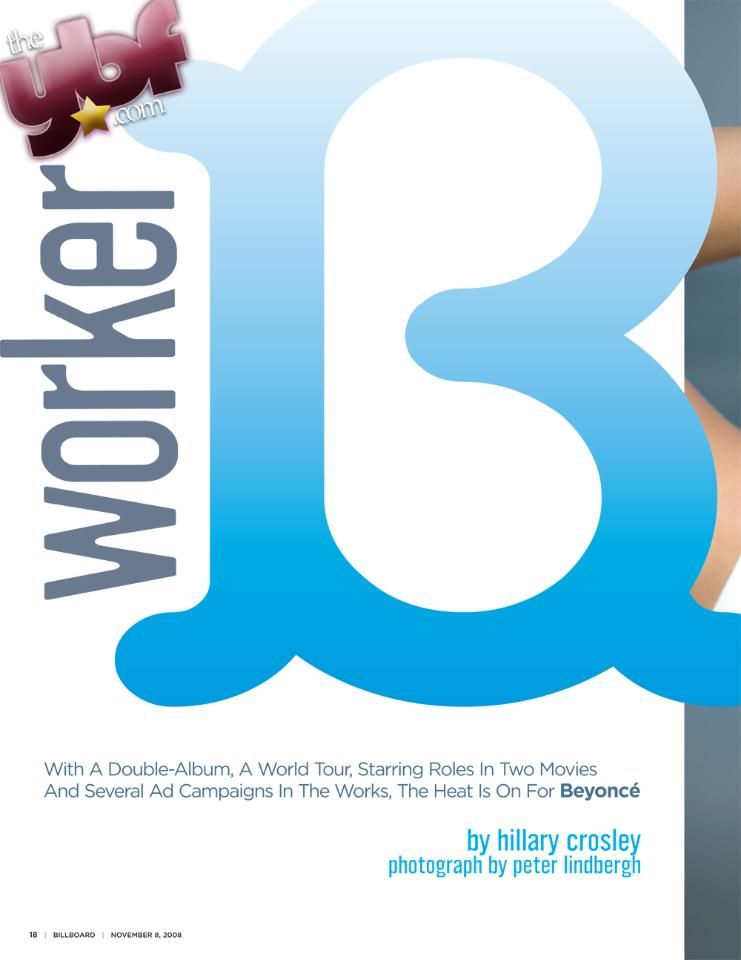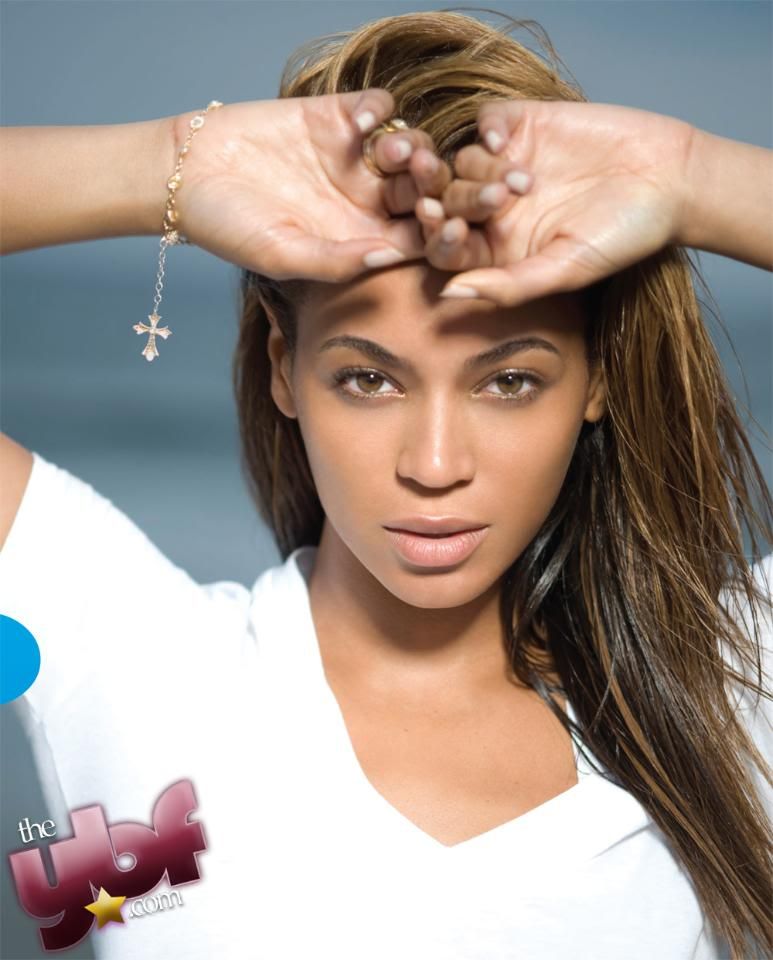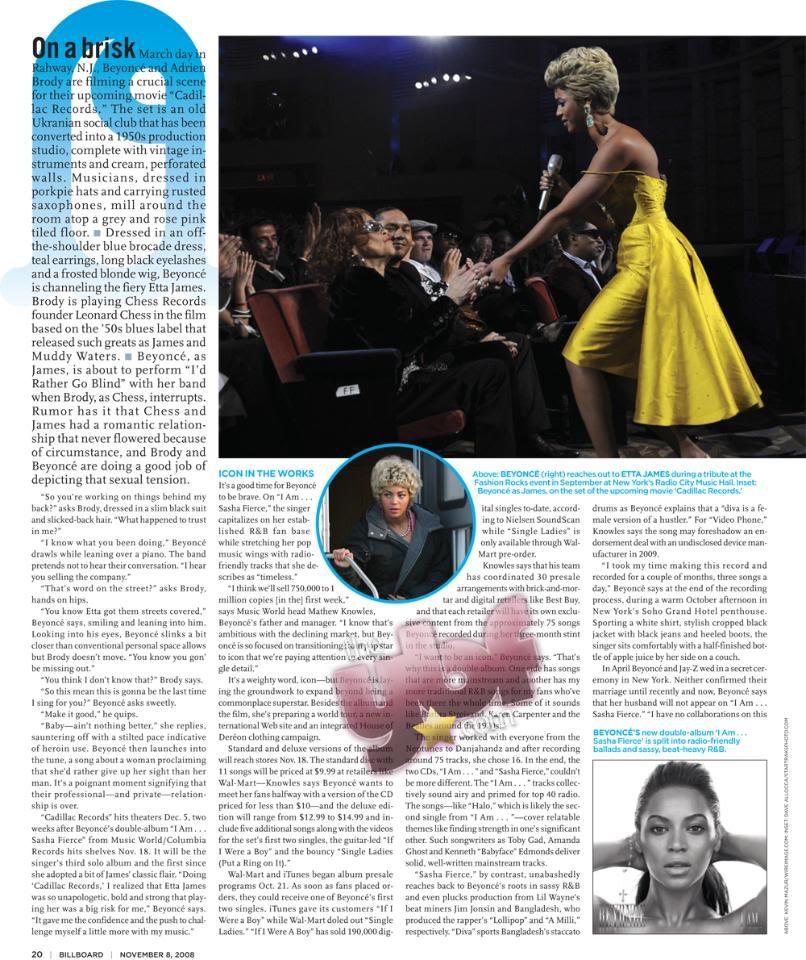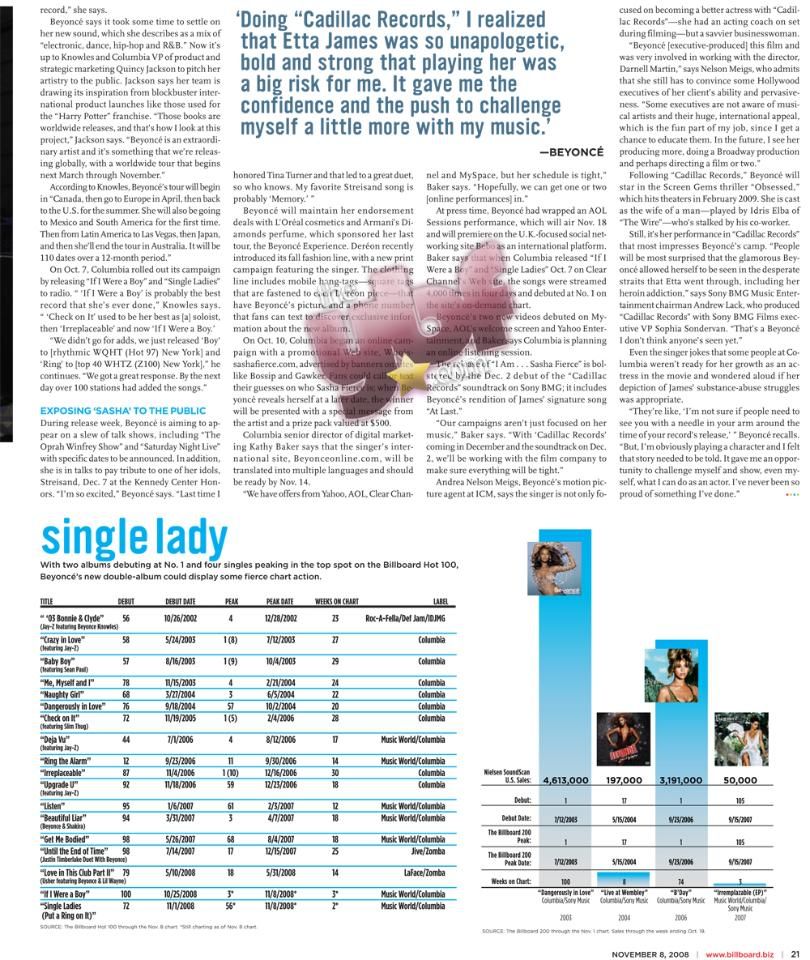 The issue hits stands on Thursday. .