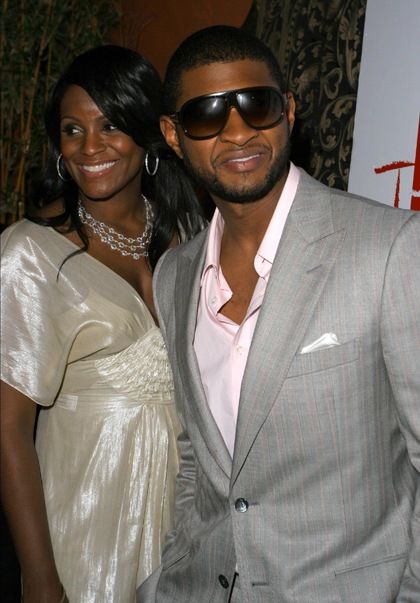 Usher
went on "The Today Show" this morning and dished that his wife
Tameka
is indeed due next month.
Usher V
is celebrating his 1st birthday on Nov. 26th, and their new baby--which he still won' confirm is a girl or boy--is due about a month later. He's currently on his One Night Stand tour. Congrats to them.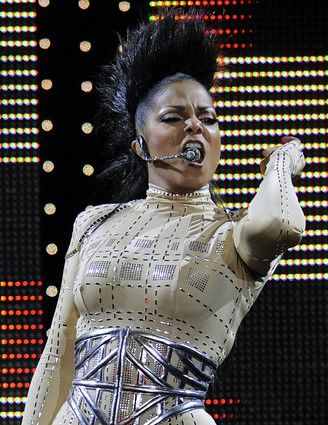 Janet Jackson
has officially canceled the rest of her tour and all her make-up dates. No word or reason on why but her fans are PISSY. One of her biggest fans and fan club President--literally--did a Youtube video cursing her out: Look what you went and did Janet. I thought he was going to break out into a "Single Ladies" video remake just despite her. Oh well... And look who recently popped up:
Rough times much
Faith
?  Maybe she was just caught off guard and makeup less... Pics of
Raven
and
Mel B.
when you read the rest... Here's more Halloween leftovers: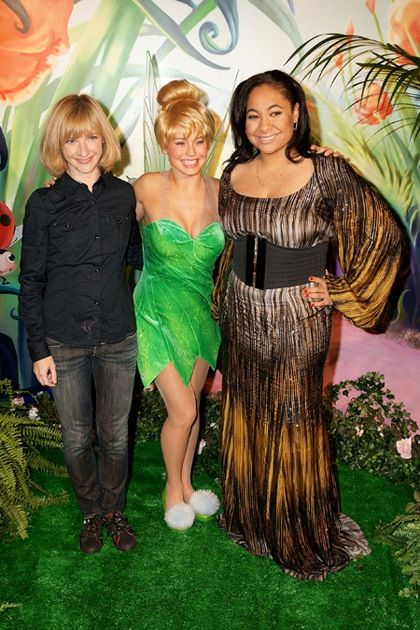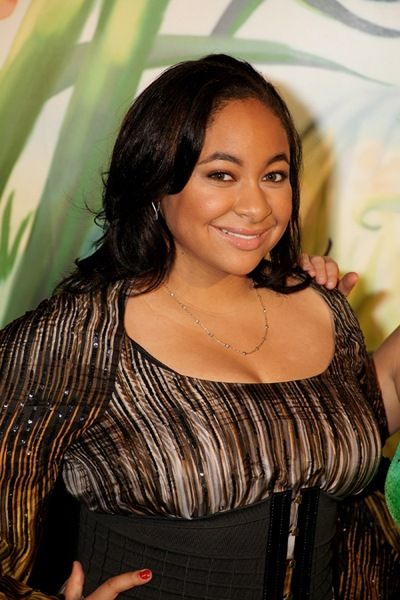 Raven celebrated Halloween by kickin' it with Tinkerbell at her premiere. And Mel B. dressed up as Cat Woman while her hubby Stephen went as a hobo: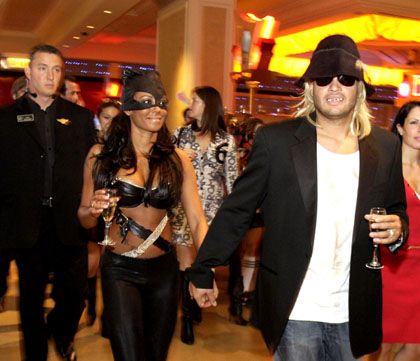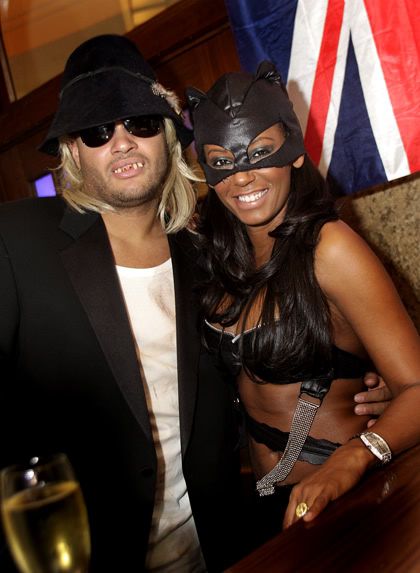 Is this really that much of a stretch for Stephen?  Just asking... The Randomness: 1. Florida is ALREADY f'in up!
Story