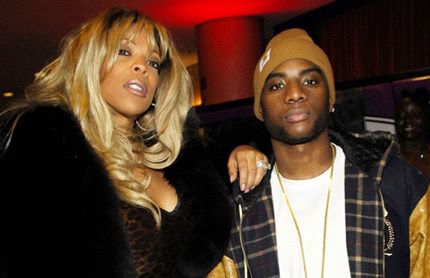 Three sources inside
The
Wendy Williams Experience
camp have dished to TheYBF.com that
Wendy
's staff was fired last night.    Her sidekick
Charlemagne Da God
and
Trev Hollywood
were specifically named as getting the ax and other behind-the-scenes folks were fired as well. Yesterday was their last show. They were told they would not be replaced and their positions will be eliminated completely.  Damn!  No word on if
Goose
has been fired as his name was not specifically mentioned. We're also told that
Nicole Spence
, the Talent Booking victim of
those sexual harassment charges filed on Wendy and her husband Kevin
, settled for an undisclosed amount of money and hasn't worked at WBLS (the show's home station) since she received that money.  The whole crew treated her like an outcast after all the drama popped off.   Our sources also confirm that the entire
Wendy WIlliams Experience
and Wendy herself are getting the axe in '09 as soon as her contract is up.  And
we called it months ago
. You heard it here first. More on this drama when you read the rest...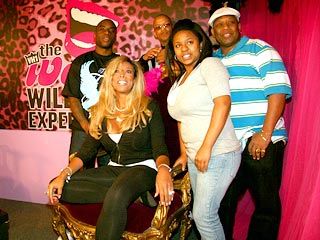 Here's the scoop from one of our extremely credible sources at WBLS:
...This is all backlash from what happened with Nicole. Wendy is only still there because she is still under contract. Once her contract is up it won't be renewed. They were fired after the show was over last night. Basically wbls is really trying to save face now because they knew all along that Nicole's story was true but never acted on in and they had to pay her a large sum of money. They are worried about what will happen with the ratings because they know that most people only listen because of Wendy. They took away her bonus hour and the ratings suffered and now they will be cutting jobs.
Basically, there won't be any new people because Wendy's not staying either.  So this confirms our earlier exclusive that the Wendy is getting fired before or early in '09.  Once again,
we reported a while back
here at TheYBF.com all of this would happen.  But
others
called us liars. I actually really like Wendy so this isn't the most fabulous news to hear.  But ish like this happens when people can't act right with their employees behind the scenes.  Oh, and I wouldn't be getting to comfortable about the fact that her show on Fox got picked up either.  We've heard rumblings....