Condoleeza Rice
has offered her congratulations to
President-Elect Barack Obama
today: She says she will do everything in her power to work with Pres. O to have a smooth transition. She also talked about the affect his win has on her as an African-American. I'm just mad she waited until the end of her term to get a new and much more fab hairstyle. Oh wells. Work it Condi...
We hear
Young Jeezy
was riding up and down Peachtree St. in the ATL all night--in the blue Lambo with the doors up playing "My President". And every car that passed blasted it as well.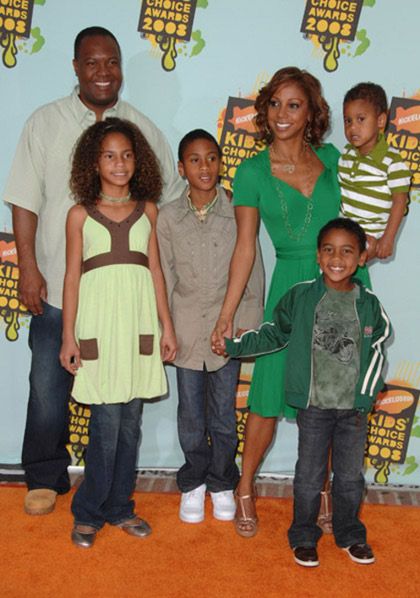 Four YBF moms--
Holly Robinson Peete, Garcelle Beauvais-Nilon, Lisa Nichols
, and
Keisha Whitaker
--have dished their feelings about the election. Check it:
Holly Robinson Peete, actress, philanthropist and mom of four, said, "Tonight America grew up enough to kick the race obstacle out of our way to progress. I so wish Martin Luther King, Rosa Parks, Harriet Tubman, Barack's Grandma, my Aunt Sheila, my dad and so many others could be here to witness this transformation towards a more perfect union."
Garcelle Beauvais-Nilon, actress and mom of three, said, "I woke up this morning with an electric energy going through me. I can't explain this feeling except to say I knew something special was about to happen. I knew history would be made today."
Lisa Nichols, featured teacher of "The Secret" and mom of one, said, "Tonight I asked my thirteen year-old son, Jelani, what did Barack Obama's win mean to him and he responded, "Mom, you've always told me that I can be anything, but now I have real evidence in Barack Obama."
Keisha Whitaker, TV host, entrepreneur, mom of three and wife of Oscar winner Forest Whitaker, said: "If I could put a label on this occasion, it would be: "LIFE IS ENDLESS POSSIBILITIES!!"
Source
Loves it. More on Obama's next moves when you read the rest...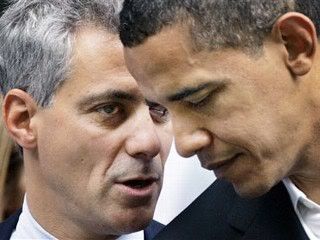 President-Elect Obama is hitting the ground running today. He says his first orders of business are appointing a Secretary of State and Secretary of Treasury. Globally, countries all over the world are overwhelmingly praising our decision to elect Obama as President. And that's a definite plus for the future of our economy and diplomatic relations. He has already tapped IL
Rep. Rahm Emanue
l as h
is Chief of Staff
and the new Prez is awaiting his response. And so Chapter 44 begins... The Randomness: 1. R.I.P.
Jheryl Busby
.