This was supposed to post 5 hours ago but mysteriously was never published.
McCain
...is that you?
Ashanti
was spotted in the NYC this morning outside of "The Early Show":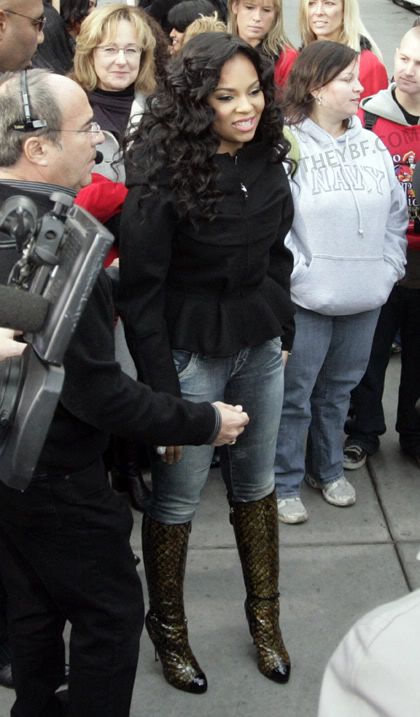 Chick's looking pretty hot---flaming pink lipstick and all. Or I may just still be on my
Obama
high... Speaking of our new Prez, here's a vid of more celebs showing their support for the new Commander-In-Chief: Loves it.
Splash News