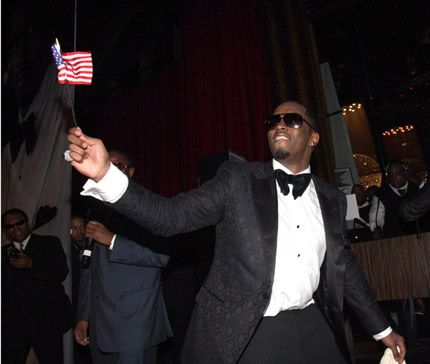 Diddy
Ciroc'd the vote and threw a huge birthday and election day bash at Mansion in NY on Tuesday night: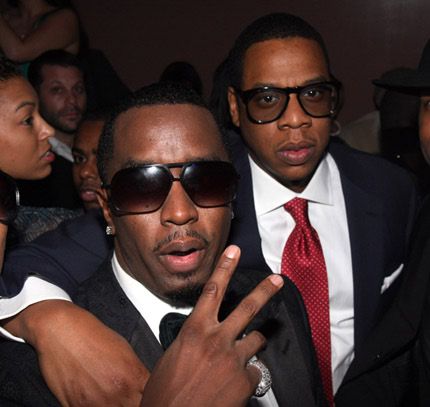 His good friend
Jay-Z
made an appearance. On the gossip tip: I hear
Oprah
told both of them not to show up to the major Inauguration Balls because this "wasn't about them". How funny is that coming from Lady O?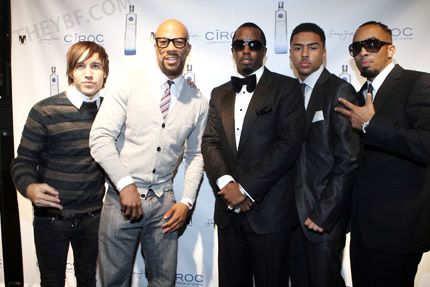 His friends
Common, Pete Wentz, Dallas Austin
, and his son
Quincy
were all there looking dapper.
EDIT
: I'm WELL aware Quincy is not Diddy's biological son--as I have talked about Quincy and his bio father Al B. Sure on this site several times. However, Diddy refers to Quincy as his son and Quincy to Diddy as his dad as well. So I will do the same.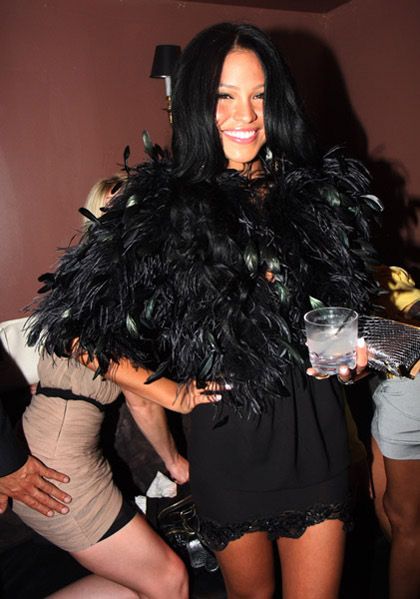 Y'all already know Diddy's lil boo
Cassie
was there.  On the gossip tip: My snitches at
Q-Tip
's party...which went down that same night...say Diddy and Cassie made an appearance there too.  And they definitely weren't trying to hide a damn thing.  Mmmhmmm....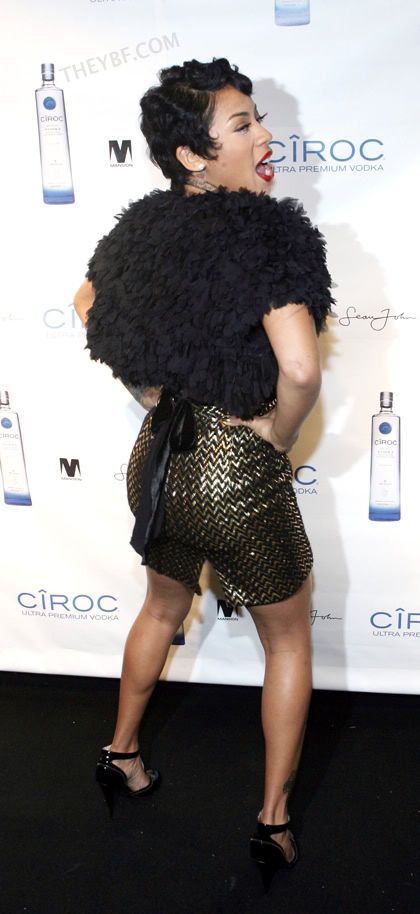 Keyshia Cole
did her fav pose on the black carpet.  I want her to practice it a bit more though.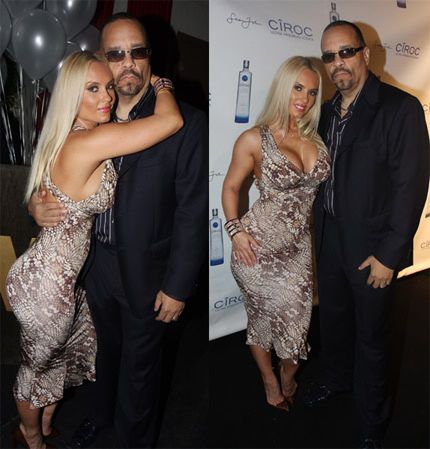 Y'all already know the
T
's were in full effect.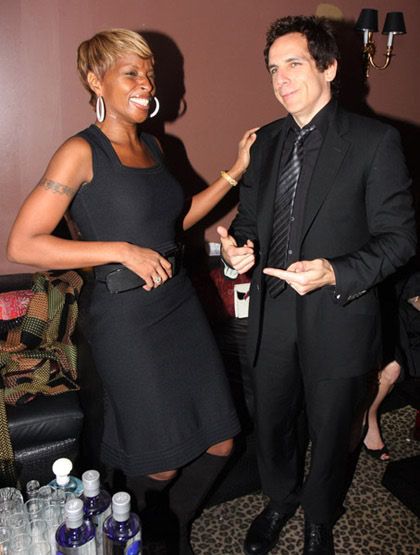 And
Mary J
kicked it with
Ben Stiller
.  Fun times and Diddy got his birthday wish of America electing
Sen. Obama
as President.  Hot. Lots more pics from the bash when you read the rest...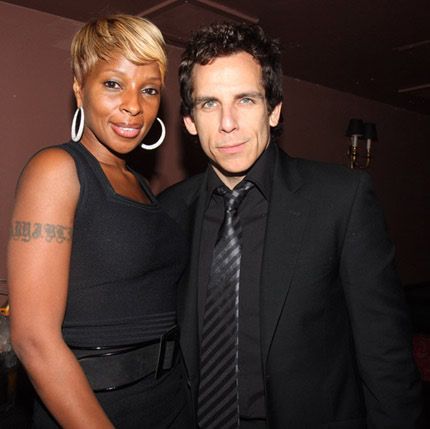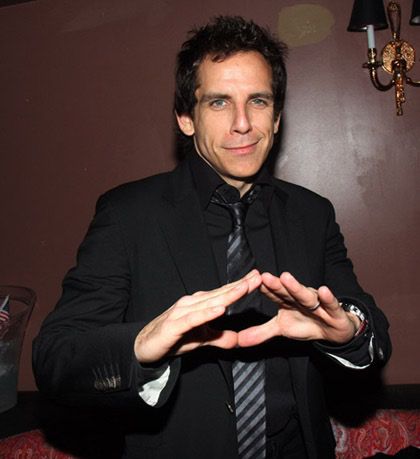 Ben Stiller cracks me the hell up.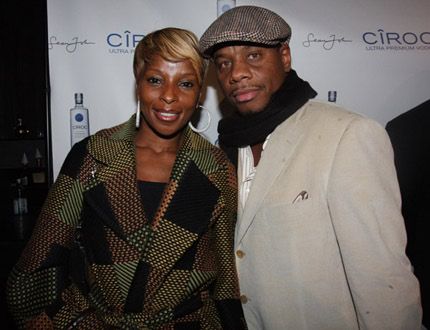 Mary was there looking pretty nice as she brought her hubby
Kendu
along.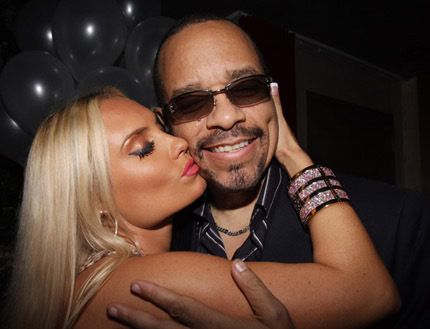 Cedric
kicked it with
Ice
and
CoCo-T
.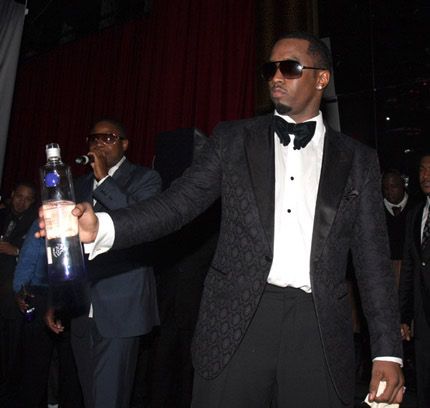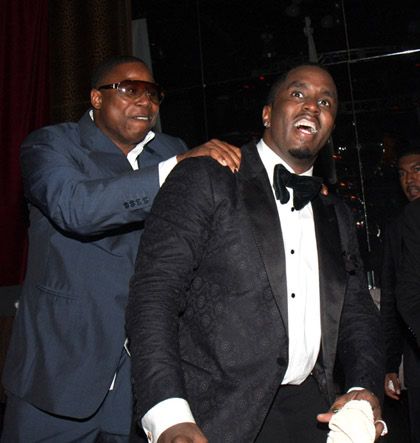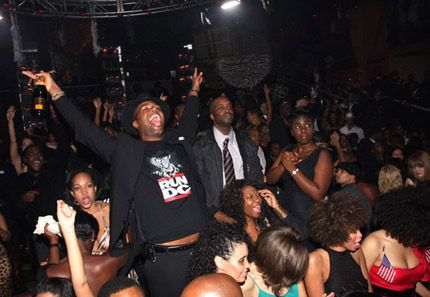 Looks like the Election Results had just rolled in.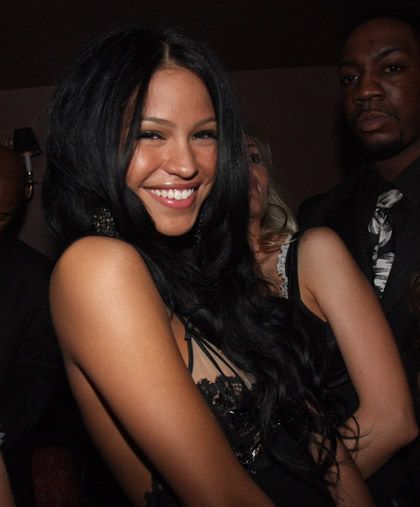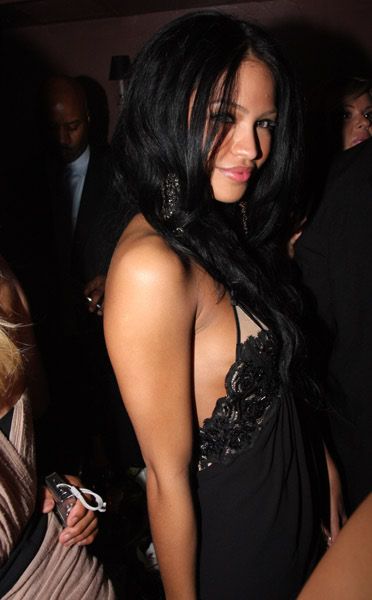 Oh, hey there Cassie.  I'm un-surprised to see you here.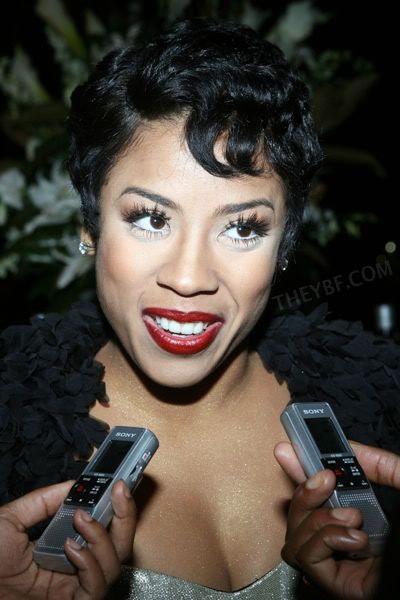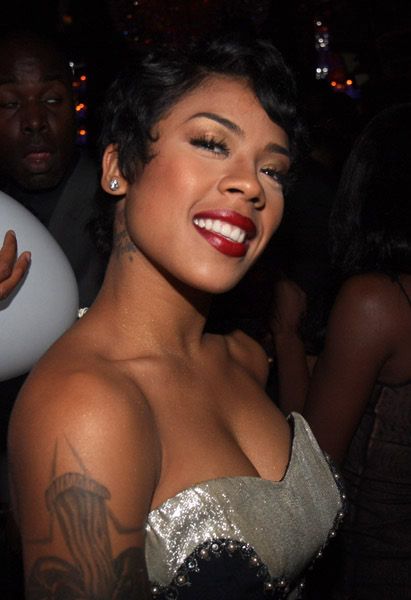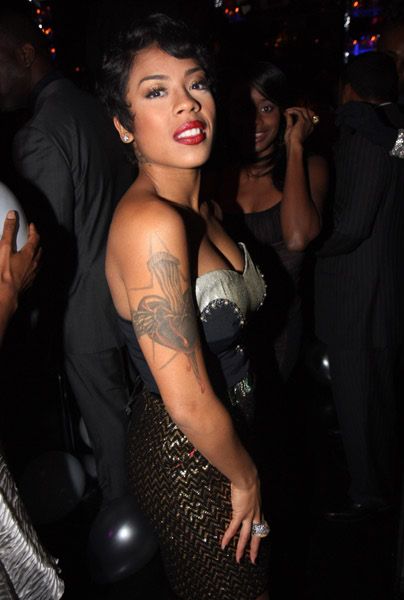 I am loving Keyshia's old Hollywood glam look.  A lot going on with her dress but I kinda love it.  Sue me.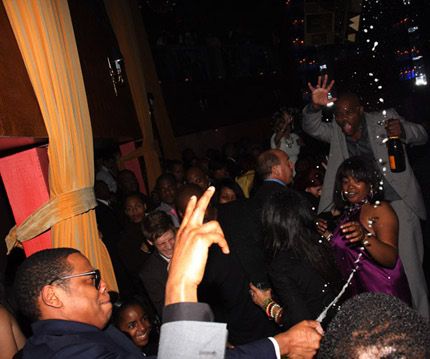 I see I wasn't the only one poppin' champagne Tuesday night.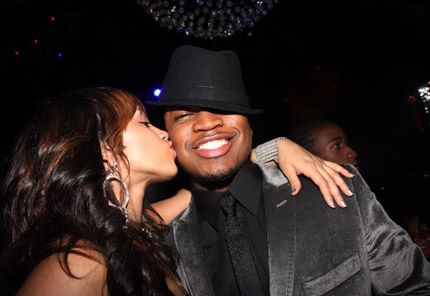 Ne-Yo
and his mystery lady
*snickers*
that's always hanging around were spotted getting kissy inside the party.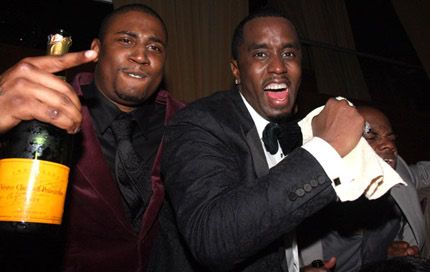 Out on the black carpet--
Wrecksi
showed her face.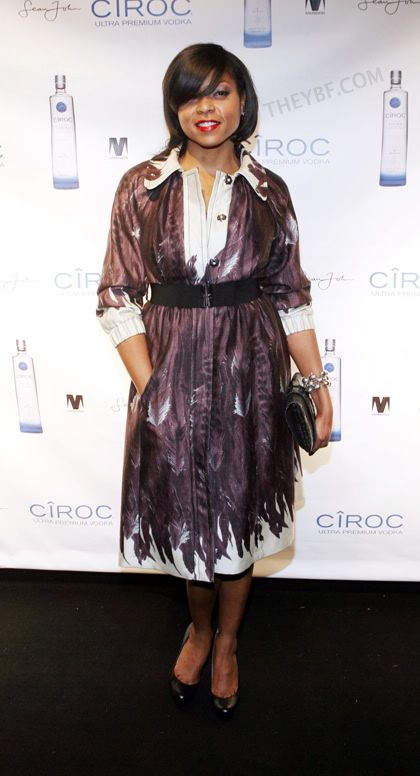 Taraji
showed up in an interesting dress coat.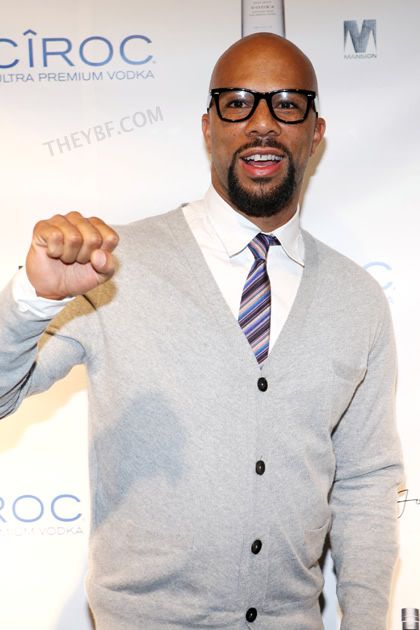 Her ex Common was looking good.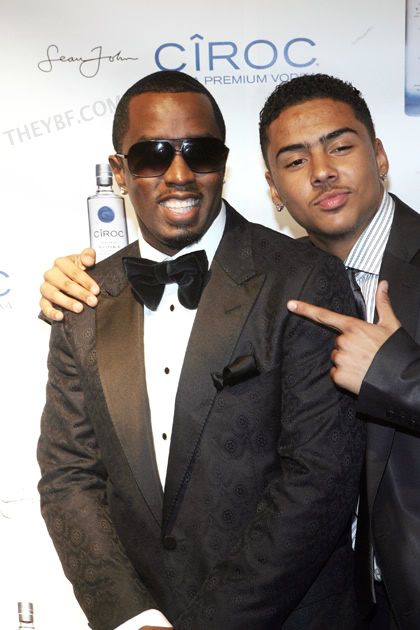 Awww.
Looks like memorable and fun times indeed.
Nunez/WENN
The Randomness: 1. PLEASE stop posting links to other sites/Youtube videos/links to anything outside of YBF in the comments section. As the rules state, you will be banned and your comment will be deleted anyway. Please hit up the YBF
Chat Room
where you can post links and anything else you'd like. The YBF
Chat Room
pops out so you can remain on YBF as you chat. If it's something you're just dying to see on YBF, E-MAIL me the link. Thanks.