Halle Berry
and her baby
Nahla Ariela Aubry
were spotted arriving to their Vancouver, Canada hotel after a long day of shooting Mama Halle's latest movie
Frankie and Alice
Wednesday: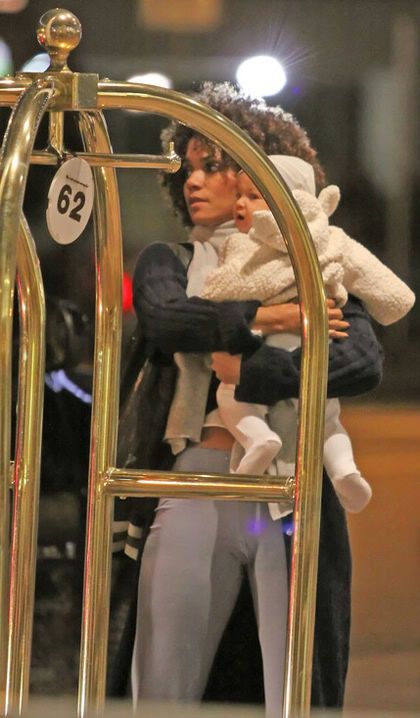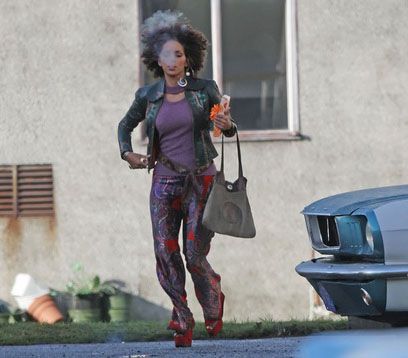 Looks like somebody's bringing back the 70's. More pics and a
Michelle Obama
update when you read the rest... Halle on the set of her new movie: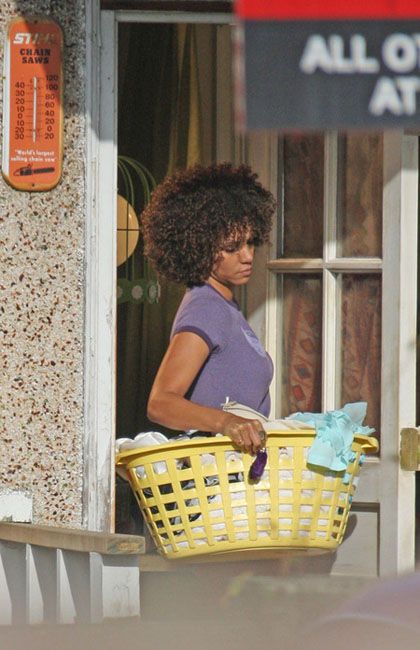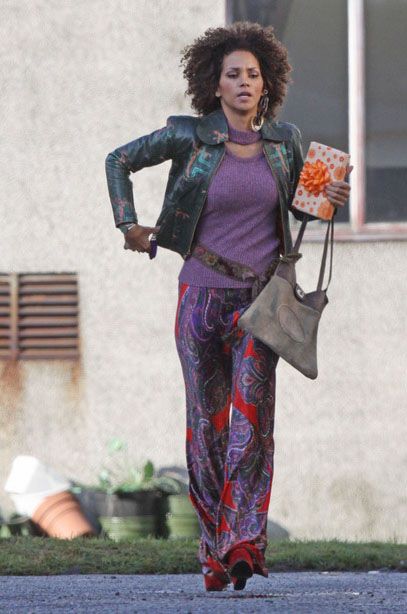 I'm just glad to see there's an excuse for her rocking this wig.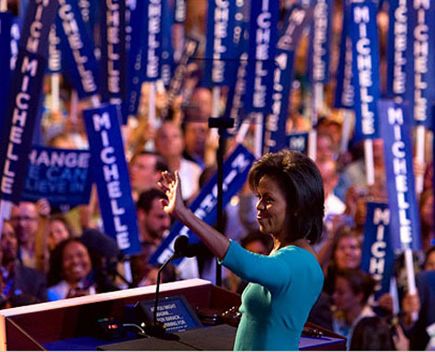 Check out the perks of holding the position of America's First Lady
here
. It's good to see a YBF chick like
Michelle O.
step into the fold. Her hubby is holding his first news conference as Prez-Elect this afternoon around 2:30p and is speaking about the economy.