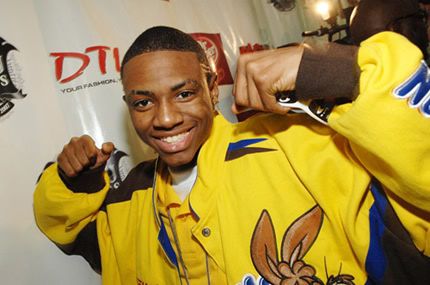 Soulja Boy
says
those slave master comments he made
were just a joke. Surprise surprise:
"Man basically what happened that day, I was at BET filming the last episode of Rap City and then the Touré dude asked me if I wanted to do an interview with him and I said no. I had seen the interview with Bow Wow and Omarion and he was like roasting them or whatever and it turned out to be bad. I was like, I'm straight, I don't want to do an interview with you. Then, my management was like if he's good we can do an interview with him...for promotion or whatever...I was just joking. Most of the questions he was asking me wasn't making no sense. Like, he was asking me how I wanted to die and asking me all these questions so I thought he was joking with me. I didn't really take it seriously. Basically it was sarcasm that got blown out of proportion." And to just to confirm it, StreetCred.com writer Maxine Ross asked Soulja Boy "you didn't really mean it?" to which Soulja Boy replied "...nah. It was a messed up situation. I didn't really mean that."
We still think you're an idiot Soulja Boy. You need more people.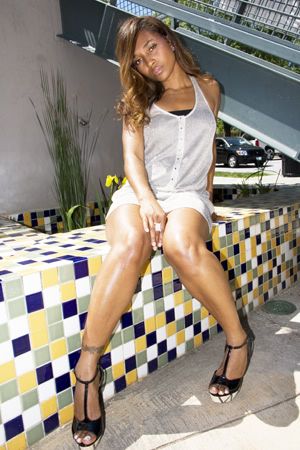 Apparently
Chilli
is getting her own reality show I Love NY style:
The producers of American Idol and executive producer Chilli (The Grammy Award winning member of TLC) are currently searching for Atlanta's hottest men to compete for a chance at sweeping the sexy artist off her feet. If you're 21+ and live in the general Atlanta area, submit the following to tvcontestants@gmail. com: 1. Name, Age and Location 2. Phone # 3. Current Pictures 4. Explain why you think you're man enough to impress Chilli * Location: Atlanta * Compensation: TBD * Principals only. Recruiters, please don't contact this job poster. * Please, no phone calls about this job! * Please do not contact job poster about other services, products or commercial interests.
Looking for a man in Atlanta huh? I really hope being straight isn't a deal breaker. I'm just sayin'...
Here's the new trailer for the new upcoming season of "Real World: Brooklyn". This has got to be the longest running show in history. Oh, and MTV is also putting their first transgendered housemate on this season.