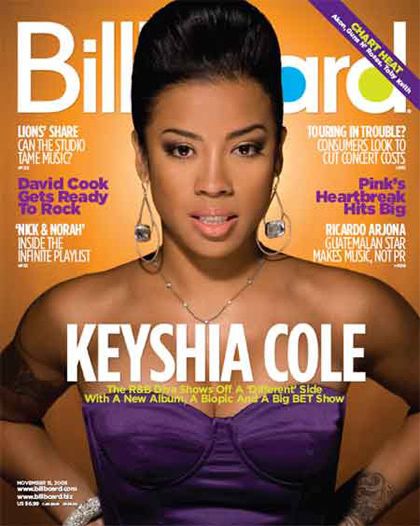 Keyshia Cole
is looking fabulous on the cover of
Billboard
magazine this week.  She chats about her upcoming LP
A Different Me
dropping December 16th and the return of her reality show "The Way It Is".  I also hear she's shopping around the idea of offering her life story up for a movie.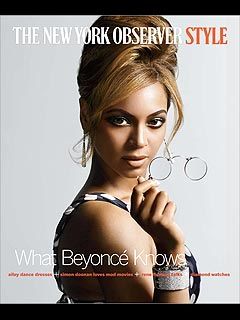 Beyonce
is covering the debut issue of
New York Observer Style.
Here's a quote about how her mother is her fashion inspiration:
""I looked at her like a therapist and a makeover queen – the perfect glamorous smart woman. People would walk in, talk to her and tell her their issues and they'd walk out feeling and looking like a new woman.  She'd get us little jackets and we'd go to an art supply store and we'd get stones and glitter and we'd personalize a lot of our clothes. She taught me the importance of looking good and feeling good but also that beauty comes from within, because it fades."
I literally cannot stop laughing at "glitter". I am just so not surprised by this.  The issue hits stands November 16th.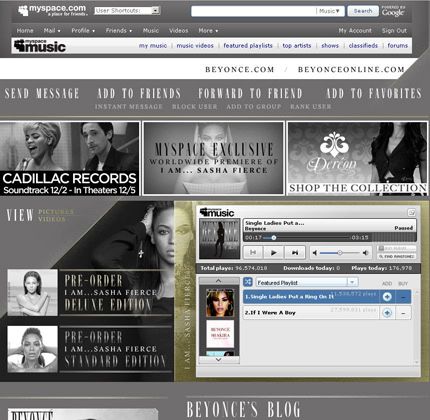 Also, MySpace Music is going to be exclusively premiering Beyonce's new album, beginning at 12:01amPT tomorrow -- a full week before anyone else. This will be going up in 20 countries and only found on MySpace Music for the next week. The album goes live at 12:01amPT, tomorrow morning. More random ish when you read the rest..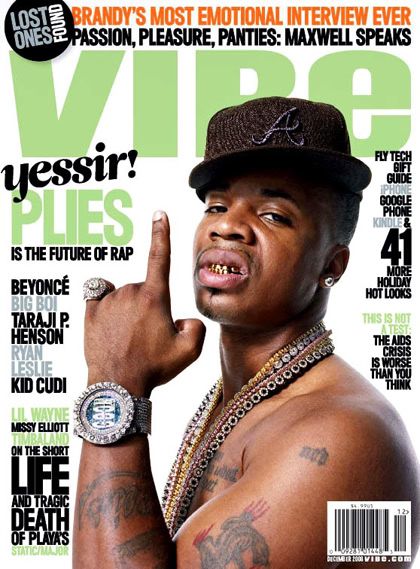 All you bust-it-baby
Plies
fans will be happy to know he's covering the pages of the upcoming December issue of VIBE mag: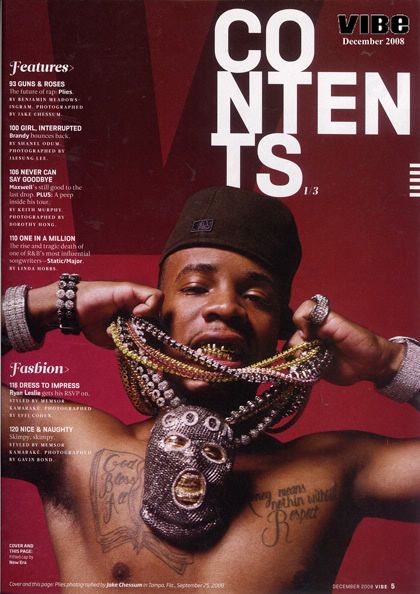 Really?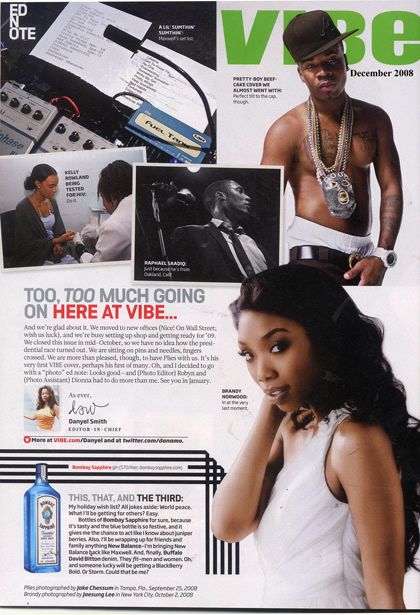 Click pics below to read article: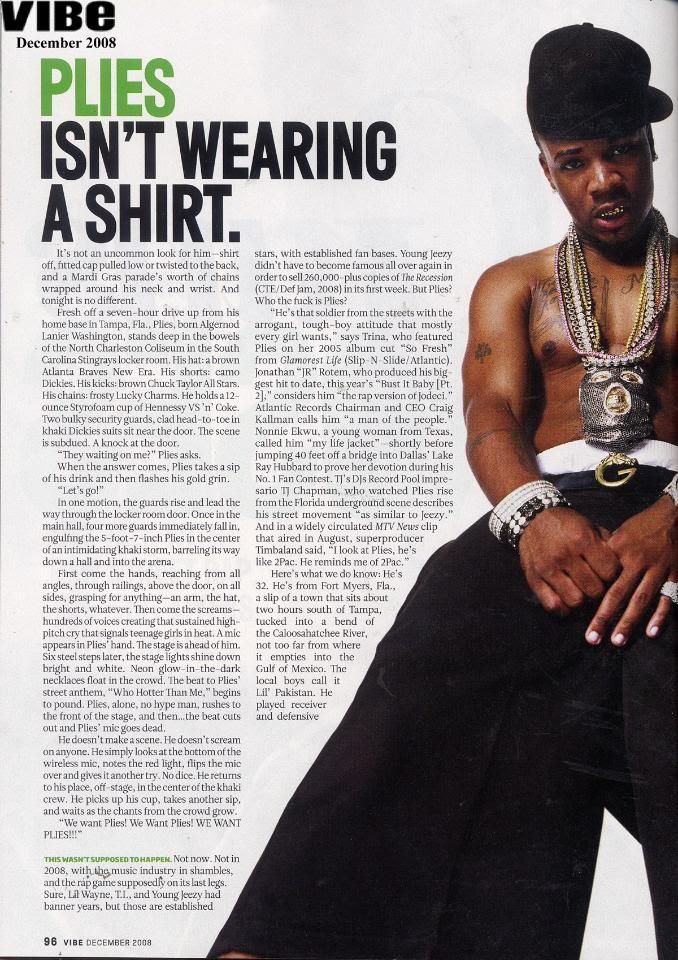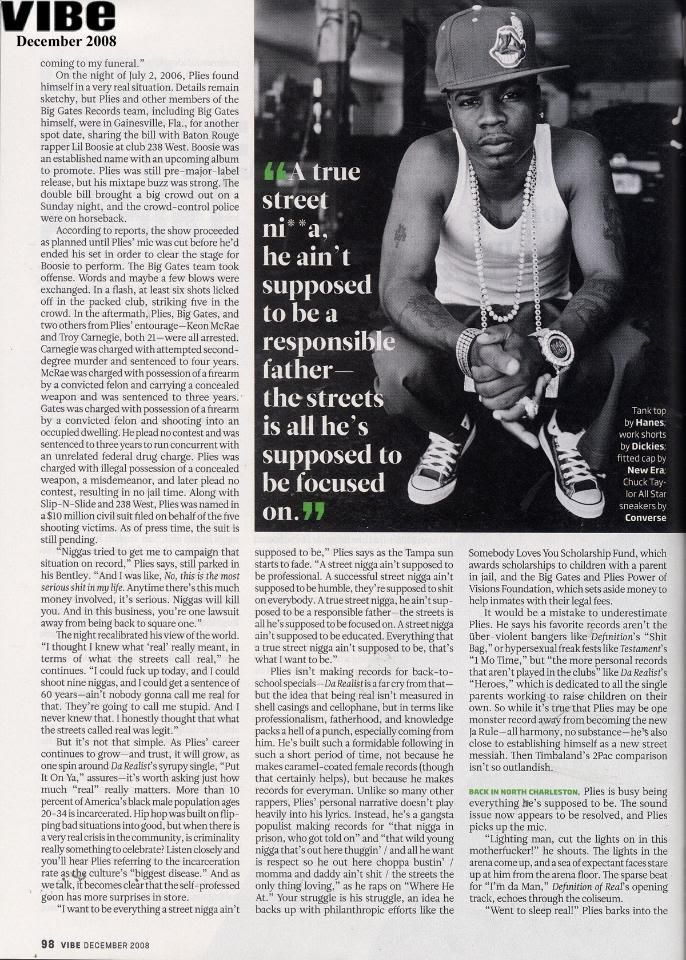 Yeah... And
Flo Rida, Trey Songz
, and
Janelle Monae
are all falling into the Gap: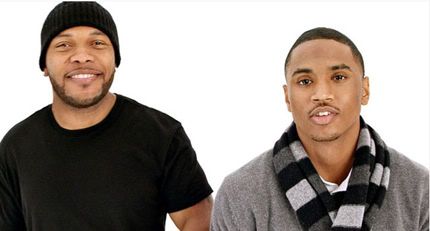 They're two of the spokespeople for Gap's Hip-Hop Holiday campaign.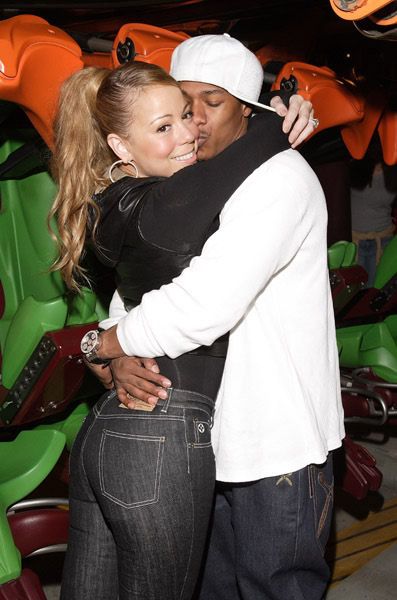 The
Nariah
news just keeps on coming today. 
Mariah
has told media folks that she will not tell anyone when she gets pregnant and she and
Nick
will keep the pregnancy a secret
.  Mimi...keeping a secret that would end folks into publicity overdrive?  Whatevs.