The Obamas have arrived to the White House: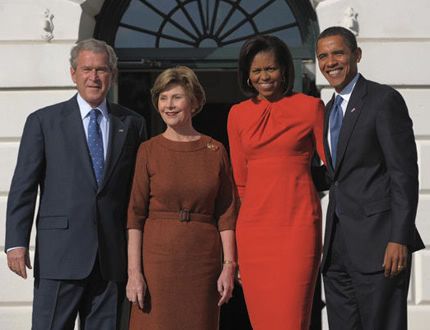 All kinds of fabulousness going on with those two.  Especially Mrs. O's red dress. 
President-Elect Barack Obama
and
First Lady Michelle O.
stepped into the White House today to begin the transition.  B. and
W.
met and hit chatted about the transition, while
Laura
gave Michelle the official tour of the Obama's new home at 1600 Pennsylvania: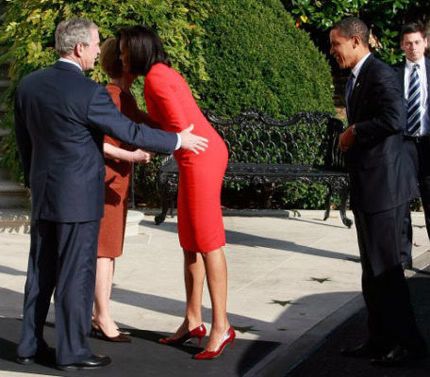 And their arrival to DC: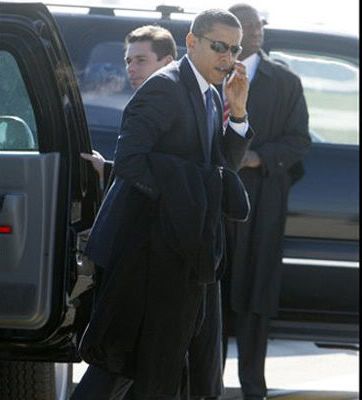 That swagger... But before The O's hopped on the plane from Chicago to DC today, the Prez-Elect was on Daddy Duty and dropped his too cute kiddies
Sasha
and
Malia
off at school this morning: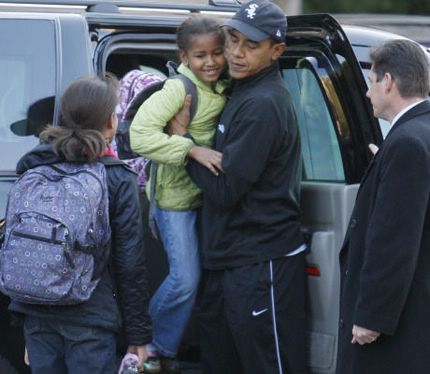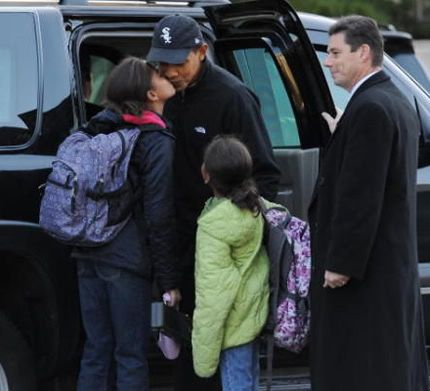 Loves it. Updates on the Obama Administration:
The Obamas have teamed up with the Washington Adoption League, who will be developing a web site specifically for their search for a new First Dog.  And if you're reading this Mr. and Mrs. O *secretly hoping*--I hear Dr. Nia Perkins is the best veterinarian here in the DMV area for your needs. Trust.  Feel free to hit me for more info...
Obama has made one of his first orders of business to shut down Guantanamo Bay and will use Executive Orders to immediately overturn many Bush policies.  Comin' in swingin' I see...
Click here for the video of The Obama's White House arrival today.