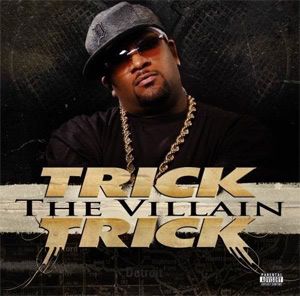 A rapper named
Trick Trick
is talking extra greasy about the gay and lesbian community. He's a rapper that I've never heard of who is signed with Koch Records. Apparently
50 Cent, Ice Cube
, and
Eminem
are all over his upcoming album. He was recently interviewed by Allhiphop.com...and these are a few of the oh so intelligent comments he decided to drop:
"I'ma go on the record right now with this. Homosexuals are probably not gonna like this album. "I don't want your faggot money any goddamn way. I don't like it. Carry that shit somewhere else." His latest album, The Villain, was produced by Eminem. In it he refers to lesbian stars Ellen Degeneres and Rosie O'Donnell as "dyke b*tches." "Every time that you turn on the TV, that sissy shit is on," said Trick Trick. "And they act like its f**king okay. "The world is changing for the worst when shit like that happens. And I address that issue. I address it hard as hell."
Is he f'in kidding me? Are his skills
that
wack that he has to result to ish like this? This is the same Detroit dude who jacked
Young Berg
for his chain a while back. Again I ask...will
Barack
bring back public tar and feathering for the igmos of our society? A little public humiliation never hurt anybody. Real talk. And WTF is a Trick Trick?? I'm done. The Randomness: 1. Rappers just need to stop talking. Now.
Story