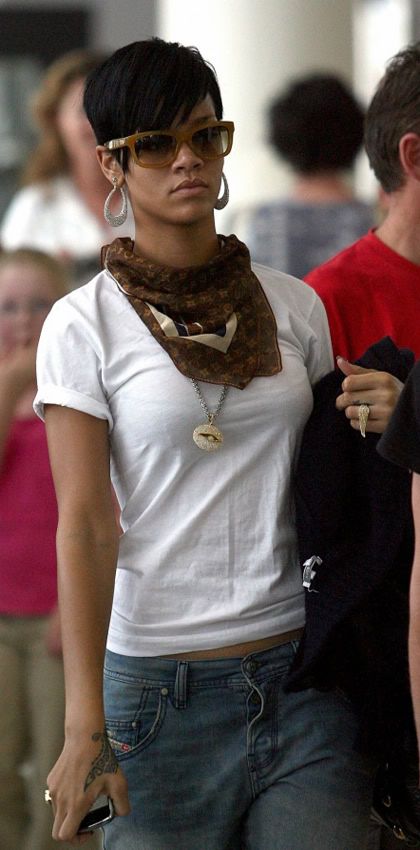 Rihanna
was spotted leaving Perth, Australia yesterday after finishing up her last concert on that continent. She showed off her brand new tattoo on her hand.  But then again...it may just be Henna.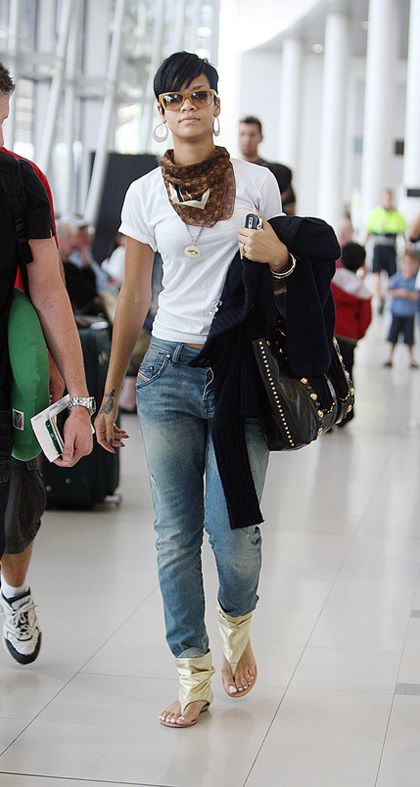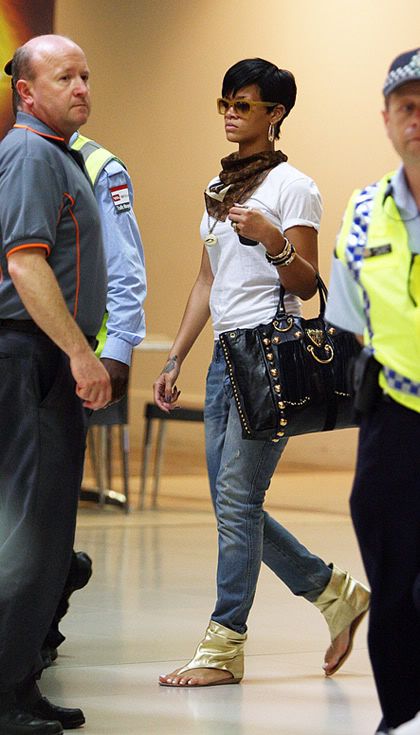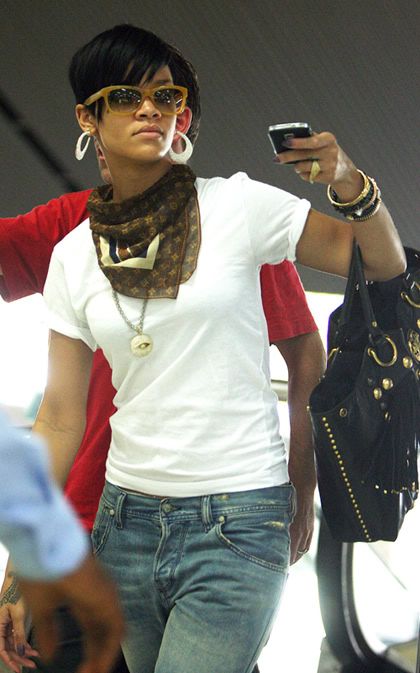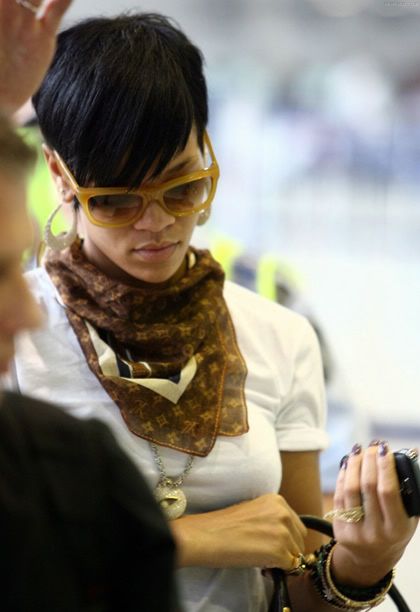 Why are we covering up that ring finger with...a cover up?  Or is that a ring?  Hmm....
Laid back and casual look for Rih Rih. Pics of the Rihanna Doll when you read the rest... Here's some pics of the Rihanna Doll being sold in various places right now: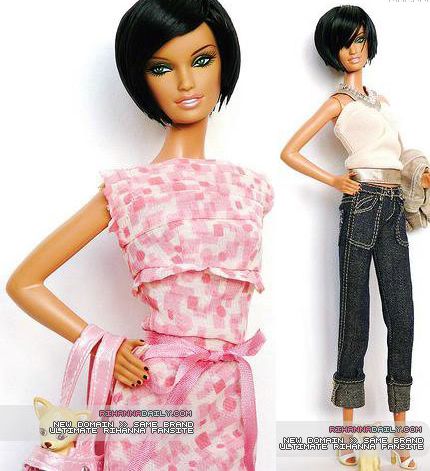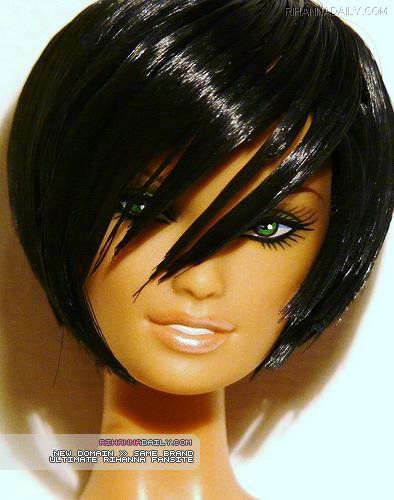 Interesting. But still cute.
Rihannadaily.com
The Randomess: 1. The
American Idol
contestant who has been allegedly stalking
Paula Abdul
was found dead outside of Paula's house
hours ago. The death is an apparent suicide.